Official: car market to surpass expectations
By LI FUSHENG | China Daily | Updated: 2021-09-27 09:33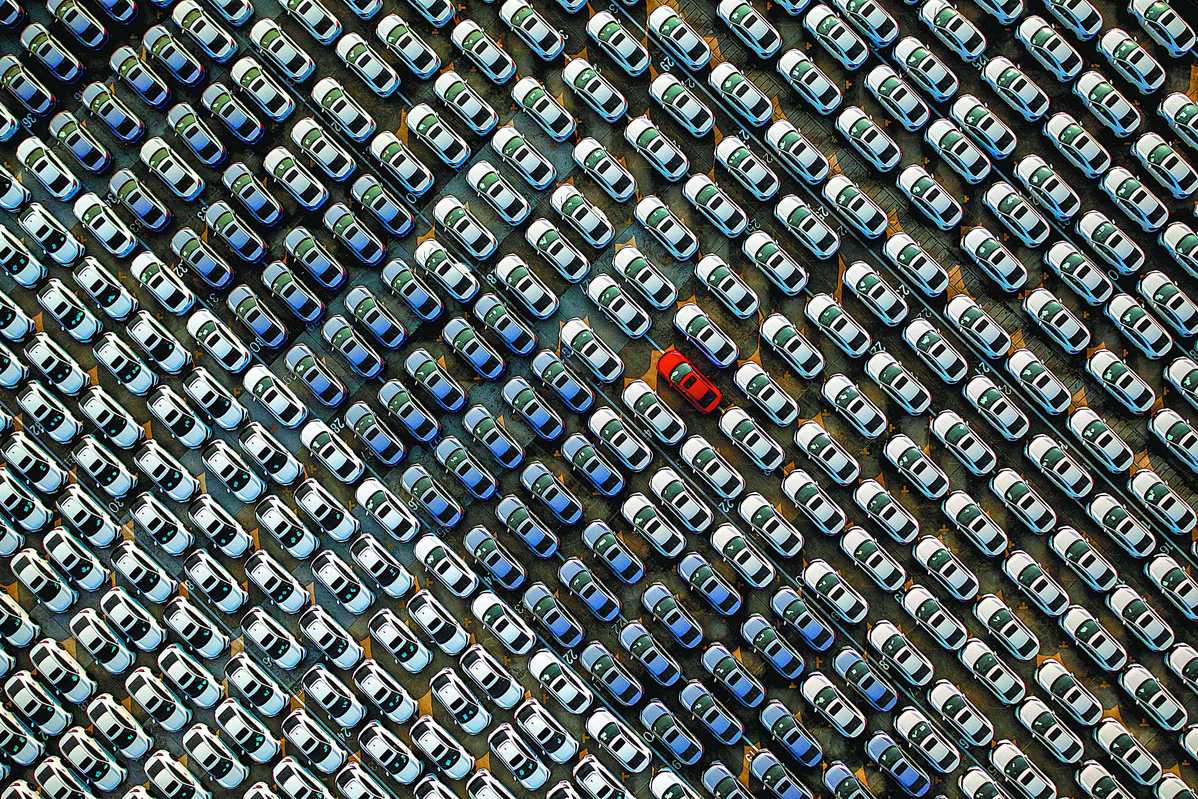 New energy accounting for larger share of deliveries on back of campaign in rural areas
Vehicle sales this year in China are expected to see positive growth from 2020 as authorities roll out measures including easing restrictions on license plates in big cities and promoting electric cars in the country's vast rural areas.
The vehicle market has been recovering steadily and is outperforming in some aspects the pre-COVID-19 level, said Wang Bin, an official at the Ministry of Commerce, on Sunday.
A total of 16.56 million new vehicles were sold in the first eight months of the year, up 13.7 percent from 2020 and 2.8 percent from 2019, according to statistics from the China Association of Automobile Manufacturers.
New energy vehicles, which include electric cars and plug-in hybrids, are seeing record sales. From January to August, 1.8 million units were sold, almost double the figure in the same period last year.
They accounted for nearly 11 percent of total new vehicles sold in the period.
"Based on our comprehensive study and judgment, vehicle sales are estimated to see positive growth this year and thus reverse the three-year downward spiral," Wang said.
He said the auto industry is a pillar of the national economy, and the ministry has issued a number of directives to boost car purchases.
Among others, it is encouraging local authorities in China's biggest cities to ease their restrictions on license plates and shift their focus from vehicle purchases to vehicle use.
A number of cities including Beijing, Shanghai, Tianjin as well as Guangzhou and Shenzhen in South China's Guangdong province had been curbing the number of license plates available to alleviate pollution and traffic jams.
Now, some of them, like Beijing, are offering larger quotas than in previous years, especially for license plates for electric cars.
The ministry is also organizing ways for carmakers to explore opportunities to sell electric vehicles in rural areas.
A campaign was initiated in the second half of 2020 and good results were achieved in the year, with over 200,000 vehicles sold, according to the China Association of Automobile Manufacturers.
The campaign is scheduled to run from March to December this year, and is gaining momentum with the list of carmakers participating including Wuling, BYD, Changan and Geely.
Statistics from the Ministry of Commerce show their sales from May to July hit 430,000 units.
Xu Haidong, vice-chief engineer of the China Association of Automobile Manufacturers, said the going-to-the-countryside campaign will play a significant role in China's new energy vehicle sector.
The association scaled up its estimate in July 2021 for new energy vehicle sales this year to 2.4 million units, up 76 percent from 2020, from 1.8 million in January.
The China Passenger Vehicle Association is even more optimistic, expecting this year's deliveries to reach 3 million units.
"The upward trend will continue in coming months as they are increasingly accepted by consumers," said Cui Dongshu, the association's secretary-general.
He estimates their sales in the passenger car segment will reach 2.75 million units, and the total will hit 3 million when electric buses and trucks are included.
The rising popularity of the sector is driven by several major carmakers including BYD, Tesla and SAIC-GM-Wuling.
China's BYD delivered 60,500 electric and plug-in cars in August, more than tripling the figure for the same month last year.
SAC-GM-Wuling, known for its affordable mini-sized electric models, sold a record 41,852 units, up 140 percent year-on-year.
The United States carmaker Tesla sold over 44,000 vehicles made at its Shanghai plant in the month, and over 70 percent of them were exported to other markets.
Tesla completed the transition to make the Shanghai plant its primary vehicle export hub in July. From January to August, Tesla delivered over 152,000 vehicles to Chinese customers, more than the total in 2020.
Volume brands including Volkswagen are quickly introducing their electric vehicles into the market.
Volkswagen's electric vehicles built based on its dedicated platform are starting to get popular in the country, with their sales rising from around 3,500 units in June to 5,800 units in July and over 7,000 units in August.