Coal prices unlikely to continue going up
By ZHENG XIN | China Daily | Updated: 2021-09-29 07:19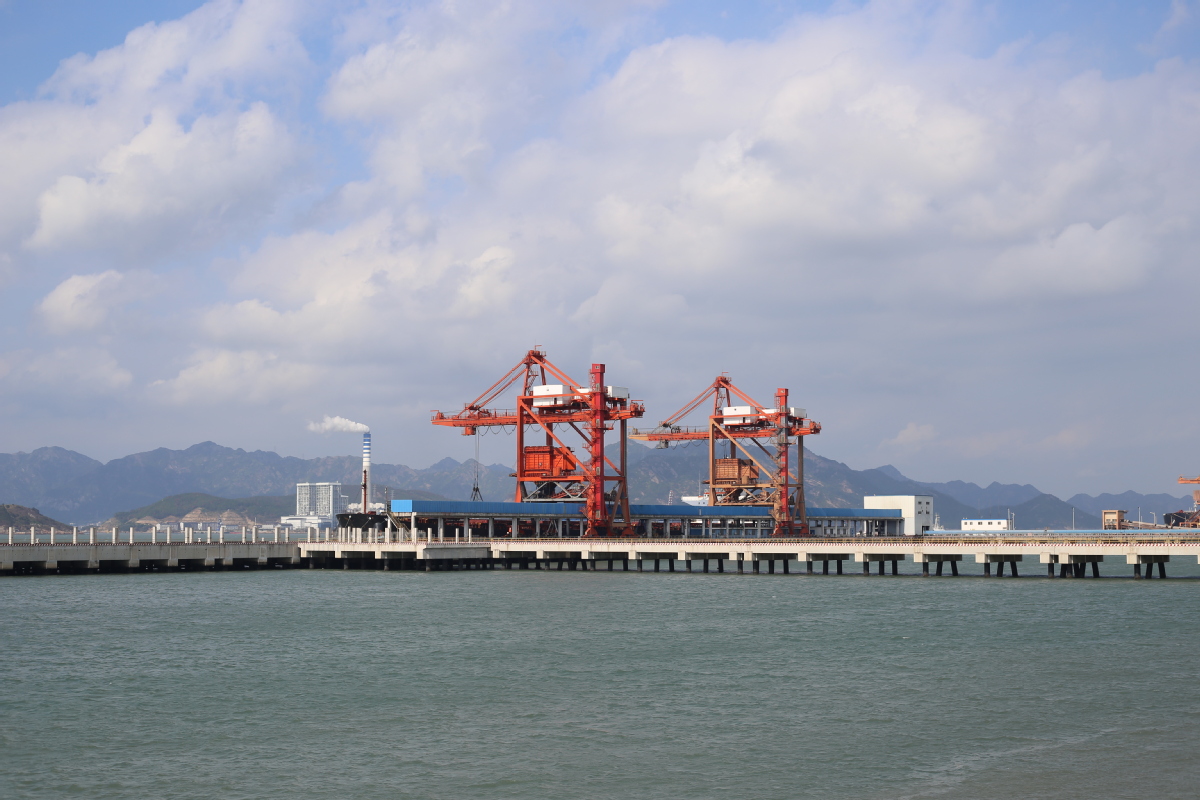 Coal prices in China are unlikely to continue surging in the near future, as major Chinese coal producers are trying to resolve supply shortages and curb price increases, said a national-level coal trading platform.
With the use of air conditioning expected to decrease as the weather gets colder starting in October, the supply and demand tension in the coal market will gradually ease, according to National Coal Exchange Co, a platform that provides services related to the coal trade.
As the nation's energy mix continues being upgraded toward a green structure, and power generation using new energy such as wind and solar power increases, coal prices are unlikely to continue rising, it said.
Ongoing controls on the use of electricity in some regions of China, driven by greater-than-expected electricity demand due to economic recovery, are also set to ease, as government efforts to contain the rising cost of coal and improve coal supplies for power plants are expected to improve the supply-and-demand situation.
State Grid Corp of China said on Monday that it would try its utmost to safeguard the bottom line of people's livelihoods, development and safety. It vowed to optimize grid operation and effectively allocate resources, taking advantage of the company's grid network, while fully tapping power transmission across provinces.
It also vowed to step up monitoring of power consumption to ensure the steady operation of residential power consumption, while improving contingency plans to ensure safe and reliable power use.
China Southern Power Grid also vowed to come up with new power transmission channels and introduce power sources to ensure the stability of grid operation and power supply.
Many Chinese coal producers are also working on resolving supply shortages as the country's winter consumption peak approaches, to ensure that coal is delivered to regions that will need it most.
Producers and purchasers from northeastern China gathered in Beijing on Saturday to lock in supply contracts for the winter.
Around 18 energy companies participated, and contracts were signed for a total of 6.8 million metric tons of coal.
Li Zhongmin, deputy general manager of National Coal Exchange Co, said 90 percent of coal contracts so far this year have been medium-or long-term agreements.
Meanwhile, research firm BloombergNEF warned that pressures from tight supply could be especially challenging in December.
Wei Hanyang, a power market analyst at BloombergNEF, said it is important for policymakers and local management authorities to reopen coal mines with a priority on safety, and ramp up their production capacity before winter arrives.
Li Yunqing, director of the Bureau of Economic Operations Adjustment of the National Development and Reform Commission, said that medium- and long-term supply contracts, by locking in resources and price, will help keep coal prices from increasing further.
As part of a series of measures aimed at securing winter supplies, the commission is allowing mines to increase their production capacity, while weeding out those that are outdated or have inefficient coal production capacity.
China's raw coal output rose 0.8 percent year-on-year to 340 million tons last month, returning to positive territory following the 3.3 percent year-on-year drop seen in July, according to the National Bureau of Statistics.
The August output represented a 0.7 percent increase compared with the same period in 2019, the NBS said.
In the first eight months of this year, China produced 2.6 billion tons of raw coal, up 4.4 percent year-on-year. China's coal imports surged 35.8 percent year-on-year to 28.05 million tons in August, NBS data shows.