Hospitals ease off COVID-19 control measures
By JULIAN SHEA in London | China Daily Global | Updated: 2021-09-29 10:02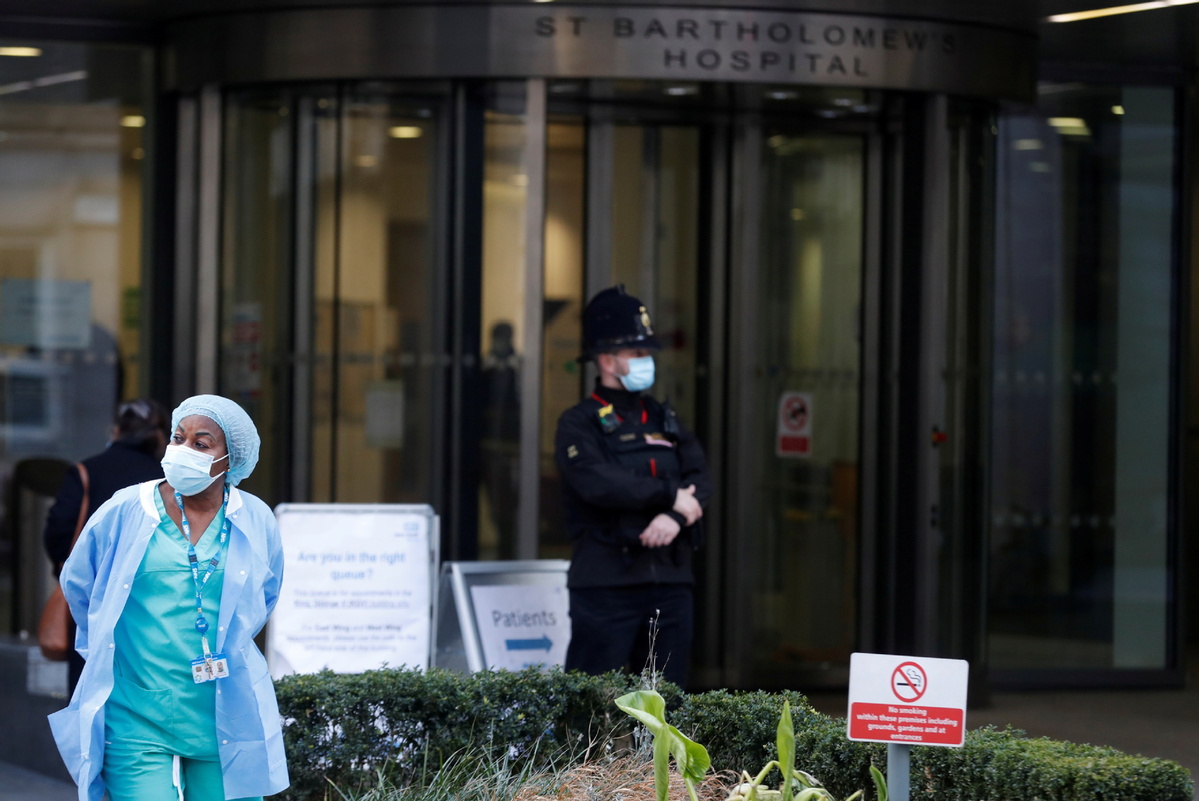 Hospitals in England have begun to take the first steps out of some COVID-19 pandemic control measures to reduce strain on the National Health Service, or NHS.
The UK Health Security Agency, or UKHSA, has approved the changes, which would see hospitals return to normal cleaning arrangements, stop testing and isolating patients before planned surgery, and reduce social distancing in some situations from 2 meters to 1 meter.
The fall and winter flu seasons always put greater demand on health services, which are still dealing with the pandemic and hugely increased treatment backlogs.
"This is a first step to help the NHS treat more patients more quickly, while ensuring their safety and balancing their different needs for care," said Jenny Harries, chief executive of the UKHSA.
Health Secretary Sajid Javid said the relaxed measures would help patients and staff.
"As ever more people benefit from the protection of our phenomenal vaccination campaign, we can now safely begin to relieve some of the most stringent infection controls where they are no longer necessary, to benefit patients and ease the burden on hardworking NHS staff," he said.
Figures released on Monday showed that 40 people had died within 28 days of testing positive for COVID-19, bringing the total United Kingdom death toll to 136,208, with more than 160,000 deaths having been reported with novel coronavirus mentioned on the death certificate.
According to data from the Institute for Fiscal Studies, there are currently nearly 5.5 million people in England waiting for routine NHS operations, up from 4.4 million in February 2020, and waiting lists are growing by an estimated 150,000 people each month. More than 385,000 patients have been waiting for operations such as hip and knee replacements for more than 12 months. Before the pandemic that figure was 1,600.
The Guardian reported that the rule relaxation was announced shortly after it was revealed that the UK had passed the milestone of having fully vaccinated two-thirds of its population against COVID-19.
Government figures show that more than 44.7 million second doses of the vaccine have been administered, meaning the UK joins countries including Belgium, Canada, Chile, Singapore, and Spain in having reached that level of coverage.
A study by the Office for National Statistics has revealed that people who wear face masks are more likely to be protected against catching germs from other people, as well as reducing the spread of their own.
During the first wave of the pandemic, it was suggested that mask-wearing might make people less cautious in other ways, but Trisha Greenhalgh, from the University of Oxford, told The Times there was no evidence for this.
Wearing a well-fitting mask indoors, she said, "definitely protects other people from one's own germs", and other studies have shown mask-wearing can have a massive impact on cutting viral emissions caused by coughing and sneezing.