Xinjiang railway construction advances as laying track completed
By Xing Wen and Mao Weihua | chinadaily.com.cn | Updated: 2021-09-29 19:52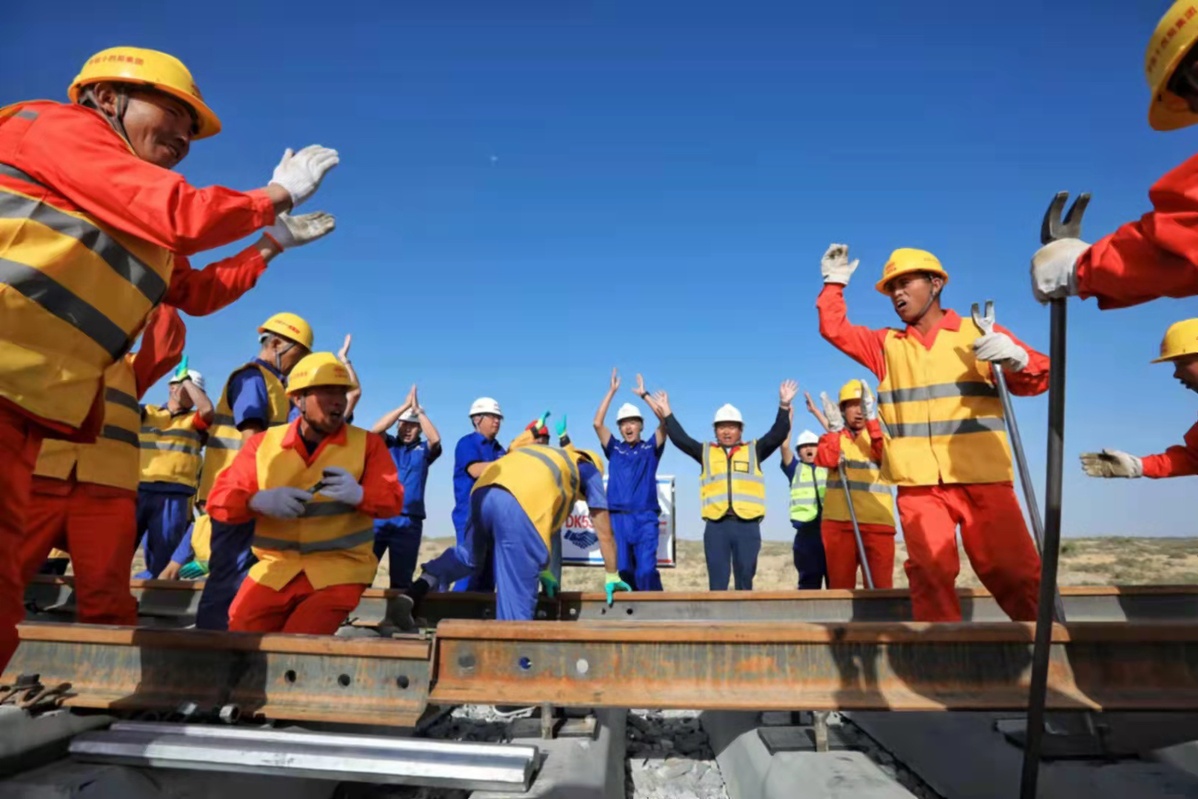 Track-laying work for the Hotan-Ruoqiang Railway, the final section of a loop line surrounding the Taklimakan Desert in Northwest China's Xinjiang Uygur autonomous region, was completed on Monday in Hotan prefecture's Minfeng county.
The railway, connecting Hotan with Ruoqiang county in Bayingolin Mongol autonomous prefecture, extends more than 825 km. The construction of the national key railway project started in late 2018 and it is expected to be put into operation in June 2022.
After it is put into use, it will encircle the Taklimakan Desert when connected with the existing Golmud-Korla Railway, the Kashgar-Hotan Railway and a number of other southern Xinjiang railways. It will play an important role in pushing forward economic development and rural vitalization in Lop, Yutian, Minfeng and other counties that it links up.
During construction, as the railway passed through the Taklimakan Desert, work was challenged by raging sandstorms. At this point, the railway's builders had to make sand-solidifying efforts while laying the tracks.
Straw checkerboard barriers that cover nearly 50 million square meters have been paved to prevent sandstorms. And nearly 13 million rose willows, sea-buckthorns and other drought-proof plants have been planted along the railway.