The Other Side of Darkness
By David Scott Clegg | chinadaily.com.cn | Updated: 2021-10-01 04:09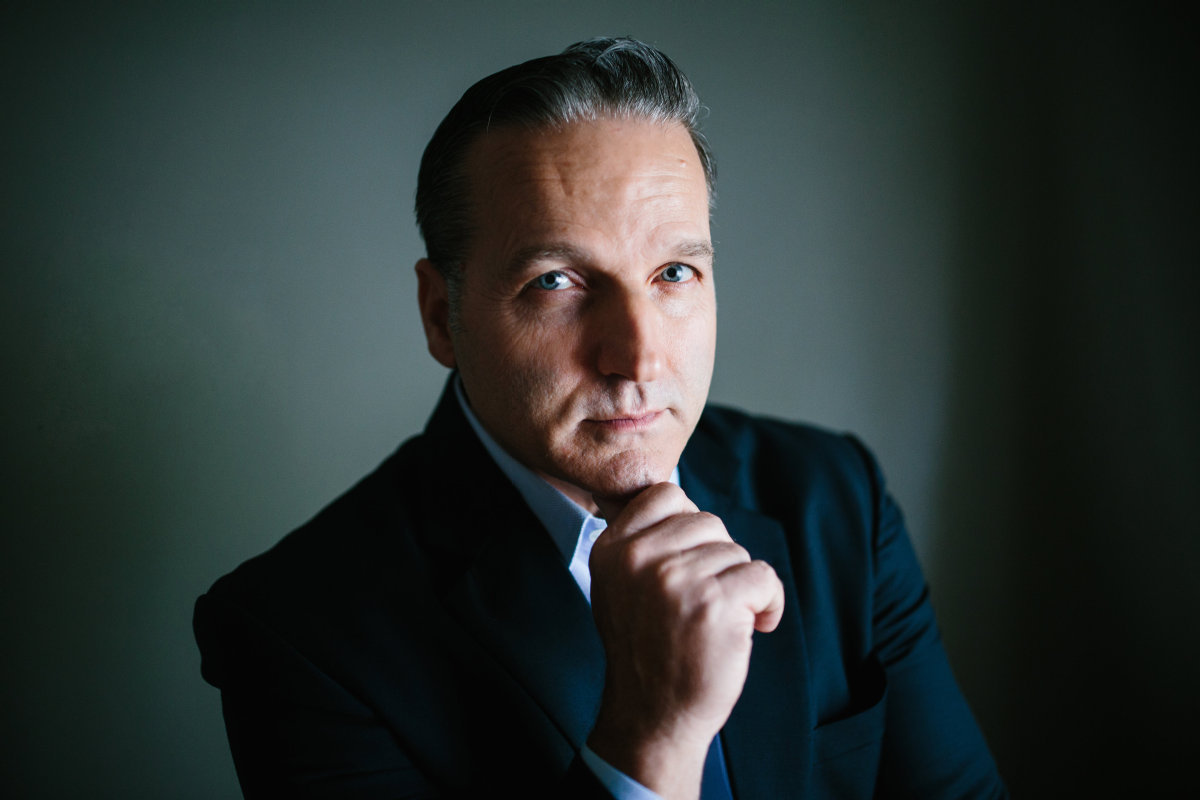 Since the beginning of time, there has been light. And there has been darkness present, forever challenging the preservation of such -- within and throughout. Life was designed in such manner to ensure both, to ensure choice, choice as a means of determining our understanding as requisite our knowing. Darkness. Required. So that we may know ourselves better in truth.
These are indeed dark times. As prescribed a civilization that finds itself within the cycle of its own creation. One forged through separation. When union of thought, word, and action is required. Races, nations, spiritual affiliations; we may find case for the further separation of one from another until there is not enough landmass on earth to accommodate desired distancing through such distortion of reason. Or we may open our eye, our inner eye, one of wisdom spoken by masters past, to the one truth we came here to know. The purpose of life in forms varied as these.
It was the wise one Lao Tzu who once spoke of those colors and tones that 'blind our eyes,' 'deafen our ears.' Of a race that finds itself racing in only serving to 'madden our minds.' I believe he was speaking of where we place our value in this life experience. What we choose to see, and then become. I believe he was speaking as if with an eye and ear to today.
I see a nation my own as inherent with flaw. The United States has spent the better part of a century in export of an unfinished product, its claim of freedom, of diversity celebrated, and rights granted. Yet we know better now than ever this to be an untruth. Or at best an experiment far from complete. America is rife with adversity, darkness emergent in concert with fear real and imagined. And with this adversity an evident hypocrisy. A beacon on a hill extinguished by its own inability to live up to the hype, proclamation. I share this not in condemnation but mere observation, choosing to look with both eyes open. Without the filter we too often apply when inconvenienced with truth.
China, subsequently, is being asked to fill the dark void of illusion with its own version of reason. To show the world it may provide a more authentic model in serving the laws of acceptance and cooperation, respectively. These are not the laws of merely a world but those of all worlds. For without each in play we are simply playing out a game with outcome already determined, fated by the follies of man.
Climate change. Viral invasions. Air, food, water deprivations. And the cost of fear by all measures meaningful. The world has flagged the determinants of our own survival. With failure to accept our designed differentiation as merely essential parts of a whole, tapestry forged by humanity blessed by diversity, varied spectrum, no longer of option -- as if it ever were. As well the willingness to cooperate as requisite to innovate, the kind of innovativeness that will save a concert of nations amid a compilation our own. And with it our place on this rare planet.
The willingness to do gives us the ability to do. And we must stand able as one race, the race human, in order to withstand the darkness pervasive, a darkness required for the dawn of a new and better day in wait. For what awaits us all on the other side of darkness, the other side of adversity of levels unimaginable, is merely the better side of us. As individuals. As society and societies. As a world, as one. Enduring to the bitter end, which is nothing more than the beginning of something, something new, something wonderful. Magical even.
For it would appear we require nothing short of magic, one of miracles, to in essence free ourselves from ourselves. From our limiting beliefs of what humanity is capable of. That we remember those powers of destruction may also serve in creation. It is the same line of energy, nuanced by intention and where then we place our attention. Building something better or laying waste to advancements made since man was given gift of life.
Countries as China and the US are afforded a unique opportunity in a time of great uncertainty. Each may choose to find their inner guide and strength in unveiling to the world a new way to live as one among all. Or we may continue upon a path divergent. And suffer fait accompli, determined only by our failure to make better our decisions together.
A race to the end? An end to the race? It remains our choice the destined path of which we find ourselves upon. A path with but Oneits singular truth.
With darkness merely Light… awaiting its moment.
The author is the founder and chief executive of UNITE Education and former managing director of The HEAD Foundation.