Nairobi's hidden gems
By OTIATO OPALI in Nairobi, Kenya | China Daily | Updated: 2021-10-05 10:24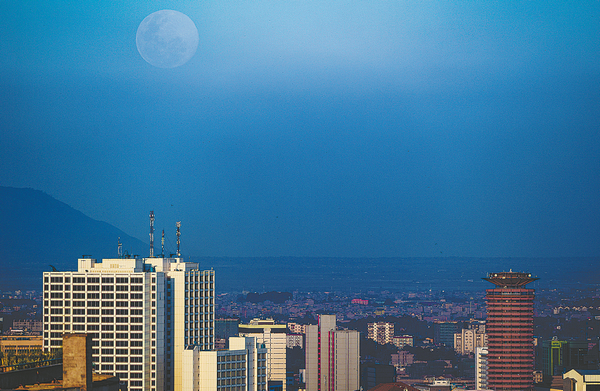 Despite the city having several vantage points from which its skyline can be viewed, the KICC rooftop is unmatched. Once the tallest building in Nairobi, the KICC rooftop, which also doubles up as a helipad, offers a 360-degree view of the city spanning from the central business district to the city horizon in all directions.
This panoramic view of the city is easily accessible since it is at the heart of the central business district. Besides being used for viewing, it has become a haven for journalists, artists and performers who delight in the perfect angles it provides for photo and video shoots at sunrise and sunset.
A stone's throw from the KICC rooftop sits another tourist destination hides in plain sight.
Situated at the edge of the central business district in downtown Nairobi, the Kenya National Archives houses the Murumbi Gallery which is considered the largest Pan-African art gallery in Africa, and it contains ancient art collections from different regions and communities of Africa.
Established in 1965 just after Kenya gained its independence, the Kenya National Archives also holds more than 40,000 volumes of public records including archival material, many once confidential, of the colonial and post-colonial governments of Kenya.