Chinese companies display latest technologies at Expo 2020 Dubai
By MA SI | China Daily | Updated: 2021-10-08 07:37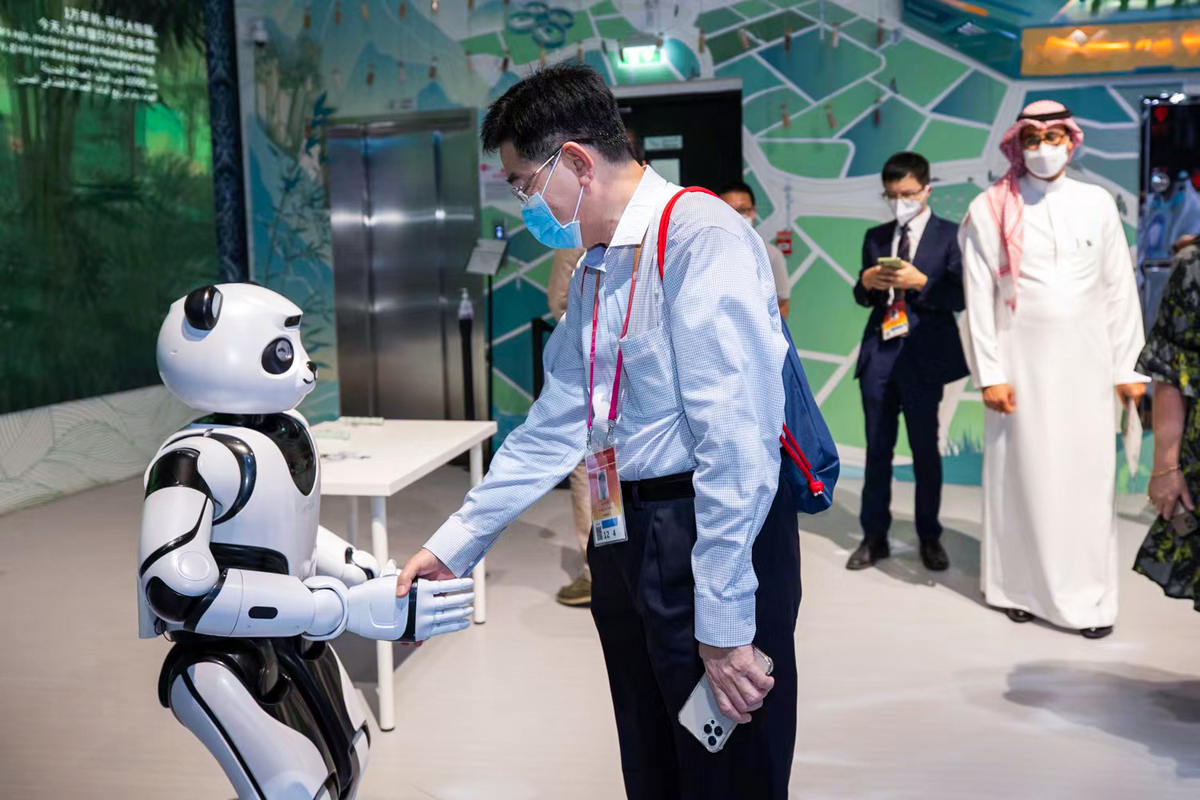 Chinese companies are showcasing their latest technologies at the China Pavilion of the ongoing Expo 2020 Dubai, as they plan to leverage the opportunity to expand their overseas reach.
For instance, UBTech Robotics, a Shenzhen-based artificial intelligence and humanoid robotics company, is showcasing its Panda Robot and the Walker X, a large humanoid service robot.
At the China Pavilion, the friendly Panda Robot is a superstar among curious visitors. The black-and-white "creature" named Youyou can introduce itself, pull off some tai-chi moves and wield a calligraphy pen with a flourish. It has been the subject of many visitors' snaps taken at the venue. It introduces visitors to China's experience in smart cities, agricultural technologies and environmentally friendly practices.
Michael Tam, chief brand officer of UBTech Robotics, said the company's intelligent thermal detection robots have provided anti-COVID-19 robot services in 15 countries and regions.
UBTech Robotics said it supports AI education in over 40 countries and regions across six continents. In China, it has provided AI-driven and robot-assisted education programs to more than 3,000 schools, making it the world's largest provider of AI and robotics education solutions that integrate software and hardware.
A fancy car presented by the Shanghai-based SAIC Motor has also been attracting attention at the pavilion. The concept car named "Kun" integrates bio-intelligence interaction, photosynthetic energy, zero-gravity seats, holographic image interaction and advanced autonomous driving technologies, SAIC said.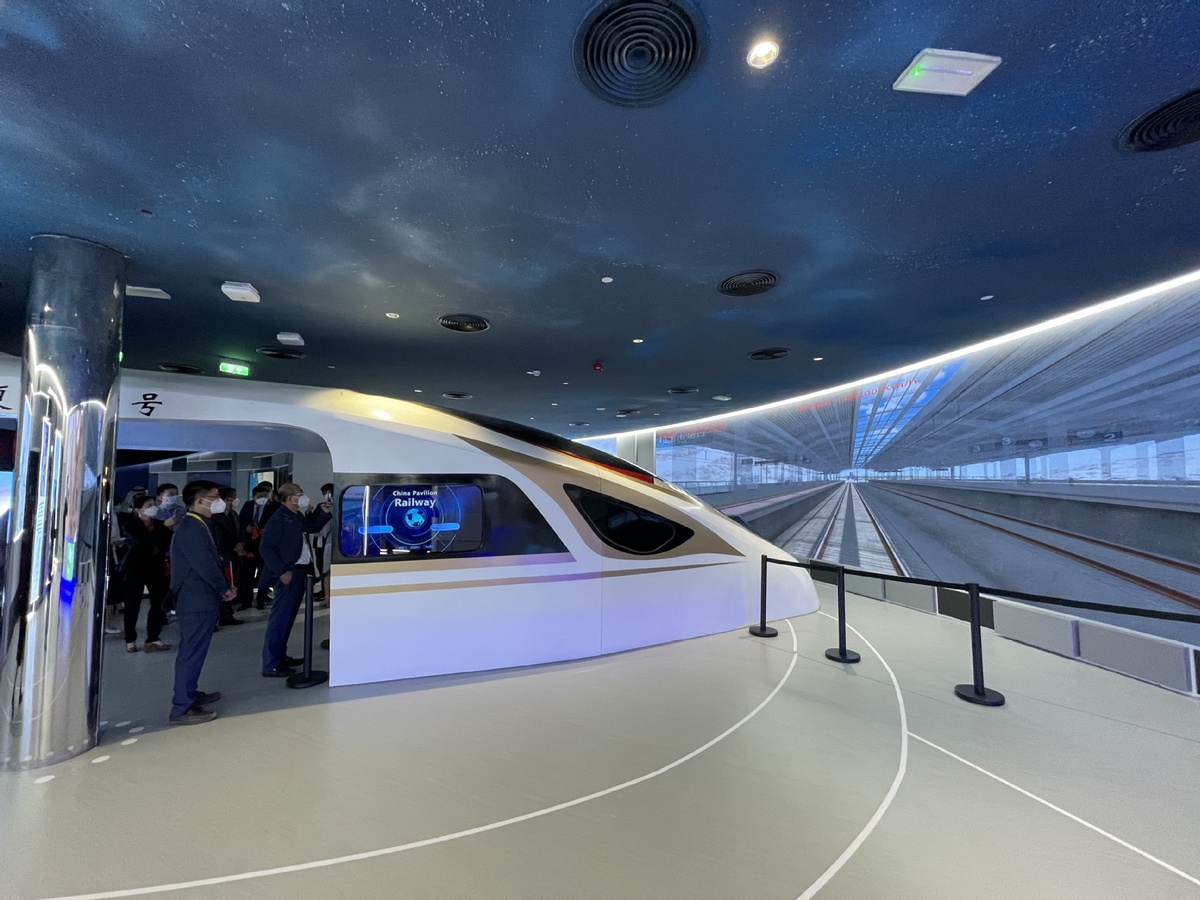 Arrow Home Group Ltd is the designated ceramic sanitary ware supplier for the China Pavilion. The Chinese sanitary products and smart home services provider said it believes exposure at the expo will help it to grow its international presence.
Lu Jinhui, deputy general manager of Arrow Home Group, said the company's products are now available in more than 68 countries and regions, including Australia, Indonesia and Senegal.
"Over the next 10 years, Arrow will ramp up resources to explore countries and regions involved in the Belt and Road Initiative," Lu said.
According to him, Arrow sees the Middle East, which it entered in 2003, as an important gateway to international markets. To better exploit opportunities in the region, Arrow unveiled products tailor-made for local consumers.
In the United Arab Emirates, where water is very precious, Arrow developed toilets with high water efficiency. Their unique sewer design and a flushing structure reduce both water resistance and water consumption, Lu said.
After being delayed by COVID-19 for a year, the Expo 2020 Dubai opened on Oct 1. Visitors said the expo has been a much-awaited event and should help bring the world together.
"Technology is the most impressive part of the China Pavilion. We were prepared for that, since we knew that China had achieved a lot in technology," said Waty Luc, a visitor, in an interview with Xinhua News Agency. Luc had traveled all the way from France with his wife and daughter to see the expo.