EU adds 8 Russian officials to its Crimea blacklist
By REN QI in Moscow | China Daily | Updated: 2021-10-13 09:52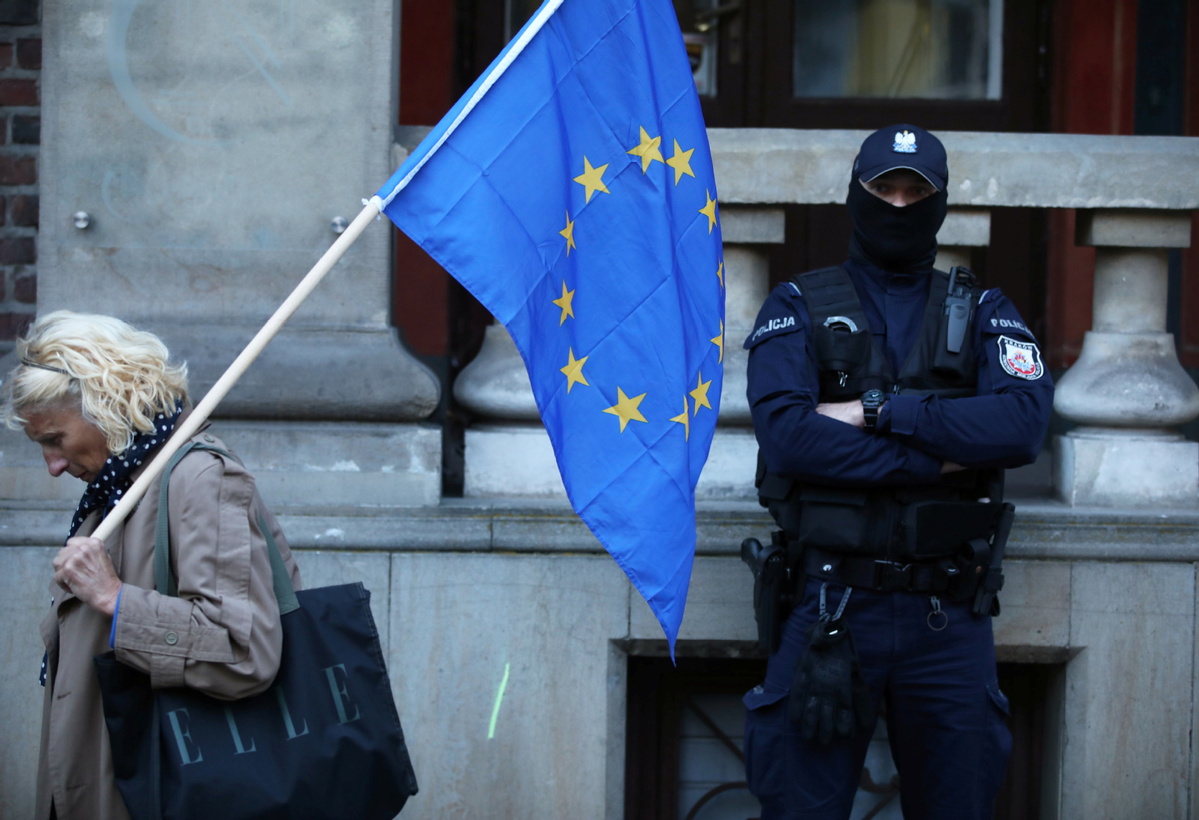 The European Union expanded its blacklist to include eight Russian individuals over the incorporation of Crimea into Russia in 2014, ahead of a visit to Kiev by the bloc's top officials.
"The persons added to the EU sanctions list include law enforcement officials-judges, prosecutors and security officers-responsible for enforcing Russian law in the illegally annexed Crimea and Sevastopol," said the EU in a statement. The two areas were incorporated into Russia following a local referendum that Brussels refuses to recognize.
The EU stressed that the EU Council considers that eight individuals should be added to the list of persons, entities and bodies and be subjected to restrictive measures.
According to the Official Journal of the EU, Russian individuals involved in the new sanctions include Leonid Mikhailiuk, head of Russia's Federal Security Service in Crimea and Sevastopol; Vladimir Terentiev, head of the Main Investigation Department of the Investigative Committee of Russia for Crimea; and a military prosecutor in the southern Russian city of Rostov-on-Don.
There are 185 individuals and 48 entities on the blacklist, according to the document. Restrictive measures include travel bans and asset freezes.
These individual sanctions are part of three rounds of sanctions that the EU imposed on Russia in 2014, along with sectoral economic sanctions that were prolonged in July until Jan 31, 2022. Sanctions imposed on citizens and companies in Crimea will remain in effect until late June, which are extended once a year.
The announcement of the sanctions came a day ahead of a meeting in Kiev involving European Council head Charles Michel, European Commission chief Ursula von der Leyen and Ukrainian President Volodymyr Zelensky.
Agence France-Presse reported that Brussels is keen to show it remains a key backer in the face of festering conflict in the east of the country, and worries in Kiev that the EU is losing interest in Ukraine.
Josep Borrell, EU's foreign policy chief, said on Monday that the bloc and its partners would "continue to speak up and hold the Russian government accountable when violating international law and failing to adhere to its international obligations and commitments".
He warned that Brussels expects Russia's leadership to show "a more constructive engagement and political commitment, and stop action against the EU and its member states, as well as against third countries".
Russia has repeatedly denied these accusations. Russian state news agency TASS called the conflicts in eastern Ukraine in February 2014 a "Western-backed coup", and the "convincing results" of the referendum led to the "reunification" of Crimea and Sevastopol.
Kremlin spokesman Dmitry Peskov said last month that a meeting between Russian President Vladimir Putin and Zelensky would be impossible "as long as Kiev intends to raise the topic of Crimea".