Basic rights protected in Xinjiang
By Zhang Yi | chinadaily.com.cn | Updated: 2021-10-14 22:00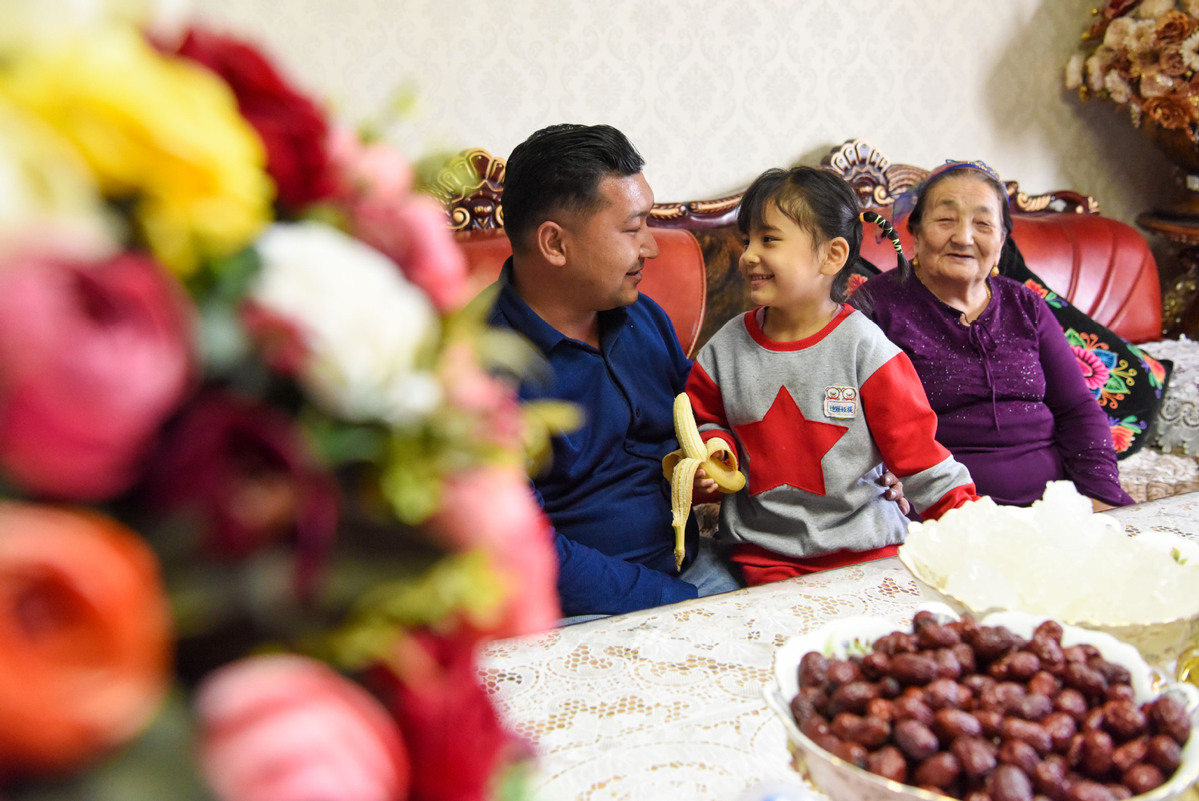 People's basic rights have been well protected in China's fight against terrorism in the Xinjiang Uygur autonomous region, and Western accusations against China are for political gain, officials and experts said.
The basic rights of people of all ethnic groups, including the rights to subsistence and development, have been guaranteed, as terrorist incidents have been curbed in Xinjiang, said Jiang Jianguo, deputy head of the Publicity Department of the Communist Party of China Central Committee.
No terrorist incident has been seen in Xinjiang for more than four years as the fight against terrorism continues in the region, Jiang said at the fourth international seminar on counterterrorism, deradicalization and human rights protection on Wednesday.
"The infiltration of extremism in Xinjiang has been curbed, public security has improved and people are living happy and peaceful lives," Jiang said.
Xinjiang is the main battlefield in China's fight against terrorism and radicalization, he said. Previously, the region had been under the combined influence of ethnic separatism, religious extremism and violent terrorism.
"For some time, terrorist incidents occurred frequently, causing great harm to the safety and property of people of all ethnic groups and seriously violating their human rights," Jiang said.
Xinjiang has taken decisive measures to fight terrorism and radicalization in accordance with the law, he said.
Jiang called on the international community to strengthen cooperation and abandon its double standards on fighting terrorism.
While cracking down on terrorist activities in accordance with the law, efforts should be made to educate and rescue those poisoned by extremism, he said.
Jiang also called for supporting all countries to eradicate poverty and realize sustainable economic and social development, and advocating mutual respect and harmonious coexistence among civilizations, religions and ethnic groups.
About 60 Chinese and 40 foreigners participated in the seminar, either at the venue in Guangzhou, Guangdong province, or online. It was sponsored by the China Society for Human Rights Studies.
Zuliyati Simayi, vice-president of Xinjiang University, said Xinjiang abides by international labor standards and State labor laws and policies, and is doing its utmost to ensure that workers of all ethnic groups work with dignity in conditions of freedom, equality and safety.
Xinjiang has been expanding employment channels and training. Regular surveys on workers' employment intentions have been carried out and job information collected to meet the needs of workers, she said.
"People of all ethnic groups have seen improvements in food, clothing, housing and transportation through their own hard work," she added.
William Schabas, a professor of international law at Middlesex University in the United Kingdom, said a recent US Department of State human rights report alleged that genocide is being committed in Xinjiang but didn't attempt to explain the legal or factual basis for the claim.
"It's extraordinarily superficial. Its treatment of the subject only reinforces the impression that the genocide allegation is being weaponized by the US in pursuit of economic and military objectives," he said.
Mushahid Hussain Sayed, chairman of the Pakistan Senate Defense Committee, said because of Western political interests, the issue of human rights has become politicized and is now used as a political weapon to pressure countries that do not conform to particular perspectives.
The policies of re-education in Xinjiang are positive and effective, he said, adding that when he traveled in the region in 2019, no terrorist violence or people being killed was reported.
He said the right to life, the right to have food, clothing, shelter, health and education, are the most important human rights and China has done well in protecting these rights of its people.