Shanghai expat center unveils bilingual volunteering platform 'BLESS'
By Xing Yi in Shanghai | chinadaily.com.cn | Updated: 2021-10-15 11:11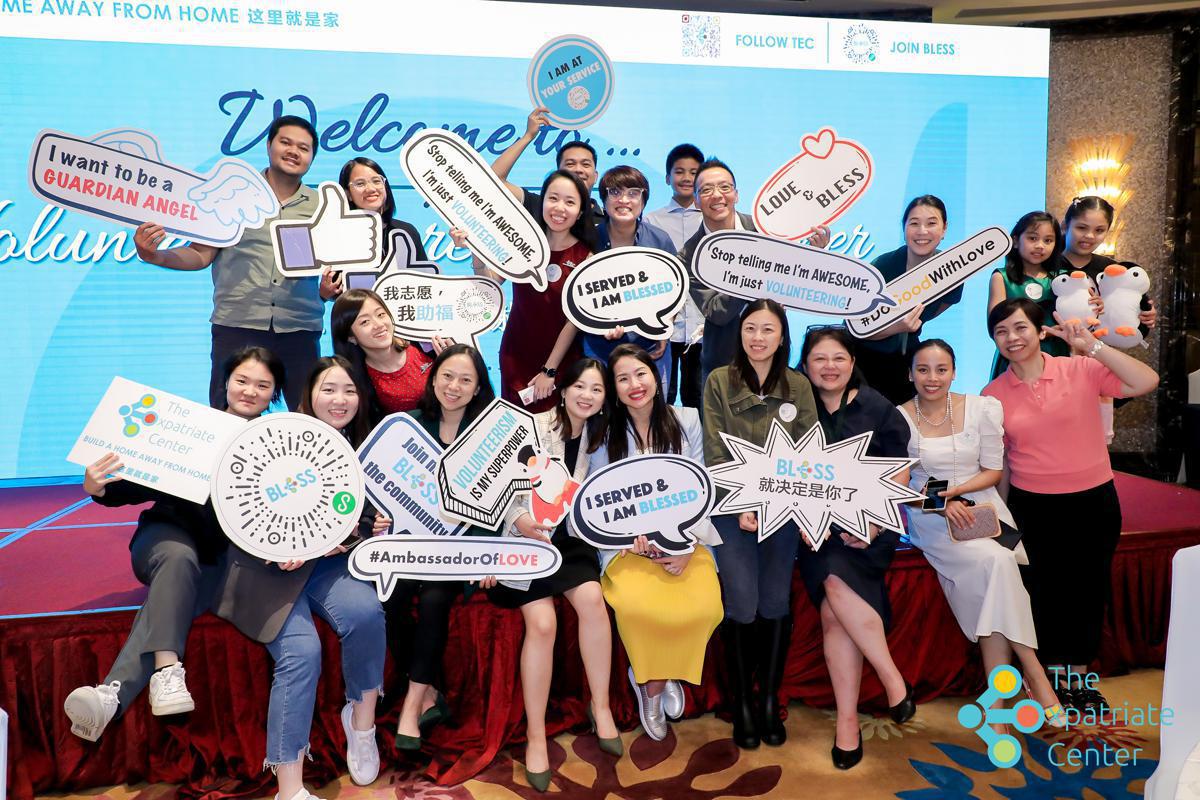 The Expatriate Center, a non-profit organization that serves the expat community in Shanghai, held its annual Volunteer Appreciation Dinner on Monday and launched a bilingual volunteering platform "BLESS" to engage the wider public to do good work.
Since 2018, the center has organized 125 events which have helped foreigners go through the transition period smoothly when they move to Shanghai. More than 1,000 volunteers with age ranging from 5 to 85 participated in those events.
"Many valuable friendships and connections were forged to build us into who we are today," said Bristal Leung, managing director of TEC, addressing to a hall full of volunteers, ambassadors and sponsors of the center.
"All of your hard work and support behind the scenes have become an important vision of why TEC is able to bless the community at large," she said.
"BLESS" is a WeChat mini program developed by the center where charity organizations are able to publish projects that call for volunteers from individuals and corporations and to perform functions such as on-site registration and project monitoring.
After signing up in the mini program, individuals can keep track of their past volunteer works and conveniently showcase profiles to inspire others to participate. Registered companies can organize team-building activities and generate reports of their corporate social responsibility projects.
Linda Painan, chairperson of TEC, said, "Volunteering offers vital help to people in need... but the benefits can be even greater for the volunteers. Giving to others can also help protect mental and physical health and provide a sense of purpose."
"I think the synonym of volunteering is bless. And that is the reason why our TEC volunteer mini program is called 'BLESS'," she said.
The United Overseas Bank and RP Apparels were the sponsors of the creation of the mini program.
Peter Foo, president of United Overseas Bank (China), said the bank encourages its employees to give their time, skills and service to help build strong, inclusive and caring communities, and that since its incorporation in China in 2007, the employees have contributed a total of 13,000 hours to serve the local communities in the country.
Rajnish Puri, CEO of RP Apparels, said, "For us, giving is not about making a donation. It's about making a difference, and in TEC we found a great platform to fulfill this purpose."
"The best part of 'BLESS' is the scalability — it can reach a very large audience," Puri added. "The old Chinese saying goes that a thousand mile journey starts with tiny steps and a vast ocean begins with small trickles. Similarly, I hope this mini program will scale great heights."
Three junior high school students shared about their volunteering projects on the stage and received certificates by TEC for their exemplary good works.
"Different kinds of people came together tonight, but all of us are community givers," said Ashish Maskay, founder of Bloodline, a charity that provides blood for people in need with a more than 3,000 registered donors base in Shanghai.
"It's a volunteering platform hotpot," he said.