Aging society a phenomenon, not a problem
By Li Jia | China Daily | Updated: 2021-10-16 09:01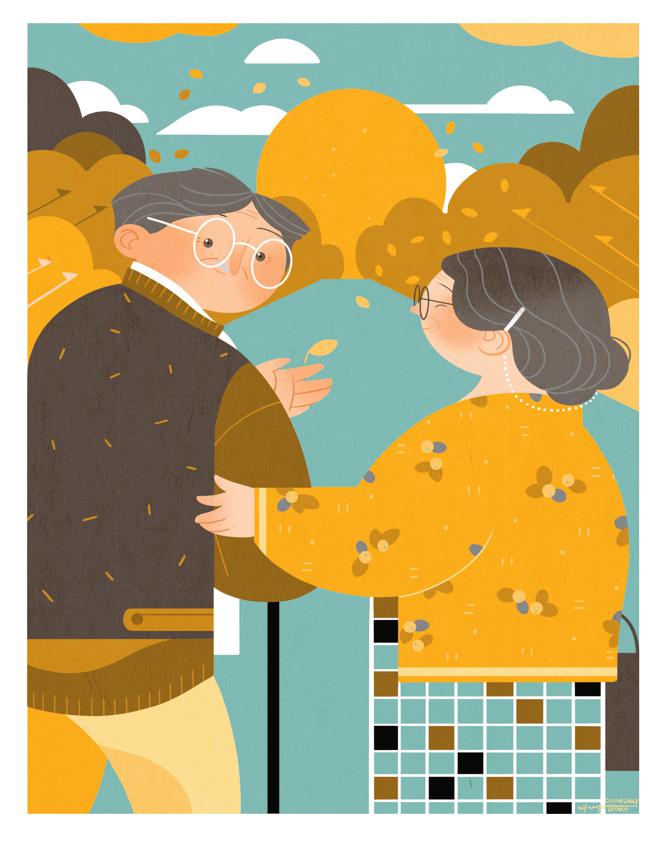 The falling fertility rate, relatively early retirement age and the three-child policy have been hot subjects of discussions these days, showing that China, along with many other countries, is facing serious challenges brought about by an aging society.
China witnessed a rapid rise in birth rate in the 1960s. For example, more than 26 million people were born every year between 1963 and 1969. The about 244 million "baby boomers" started entering old age last year, and their population is 1.5 times to 1.6 times more than those born in the 2000s and the 2010s.
China became an aging society in 1999 when the number of people aged 60 or above reached 131 million and crossed the international aging population threshold of 10 percent. According to the results of China's seventh national census published a couple of months ago, the number of people aged 60 or above is 264 million, accounting for 18.7 percent of the total population. The average annual elderly population growth has been about 6.3 million for 21 years.
However, China will see an even more rapid growth of its graying population and a significant transition in the population age structure from 2023, as about 10 million people will join the elderly population every year. In fact, senior citizens are likely to account for 29.1 percent of China's total population in 2036.
Since aging is a natural phenomenon, it is not only about the gray population but also about the younger generation. For example, those born in the 1980s will turn 60 in the 2040s. The 1980s and later generations were all born after China launched reform and opening-up in 1978, and therefore are the first generations of people who are the only child of their parents. As a result, they are the backbone of the"4-2-1" family structure-two sets of grandparents, two parents and their single child.
But China eased the "onechild" family planning policy first in 2013, allowing couples to have two children if one of the spouses was an only child. In October 2015, the government further eased the family planning policy by allowing all couples to have two children from 2016.
And earlier this year, it announced that all families can have three children, in order to offset the impacts of the fast-rising aging population on the country.
Population growth plays conflicting roles in a country's economic and social development. A healthy population growth facilitates a country's economic development, while a rapid or very low population growth could retard it.
So the aging population problem is not only about the population age structure but also about the low birth and marriage rates, and migration. Of course, demographic shifts are also caused by political developments, national security issues, cultural traditions, and migration.
Therefore, we should consider an aging society as a phenomenon, a universal one, rather than a problem, which cannot be avoided. This phenomenon will lead to sustainable and irreversible changes in the social structure and relationships.
The author is deputy head of the aging society research center at the Pangoal Institution. The views don't necessarily reflect those of China Daily.
If you have a specific expertise, or would like to share your thought about our stories, then send us your writings at opinion@chinadaily.com.cn, and comment@chinadaily.com.cn.