Cut consumption for a better future
By Suhit K.Sen | China Daily | Updated: 2021-10-16 09:03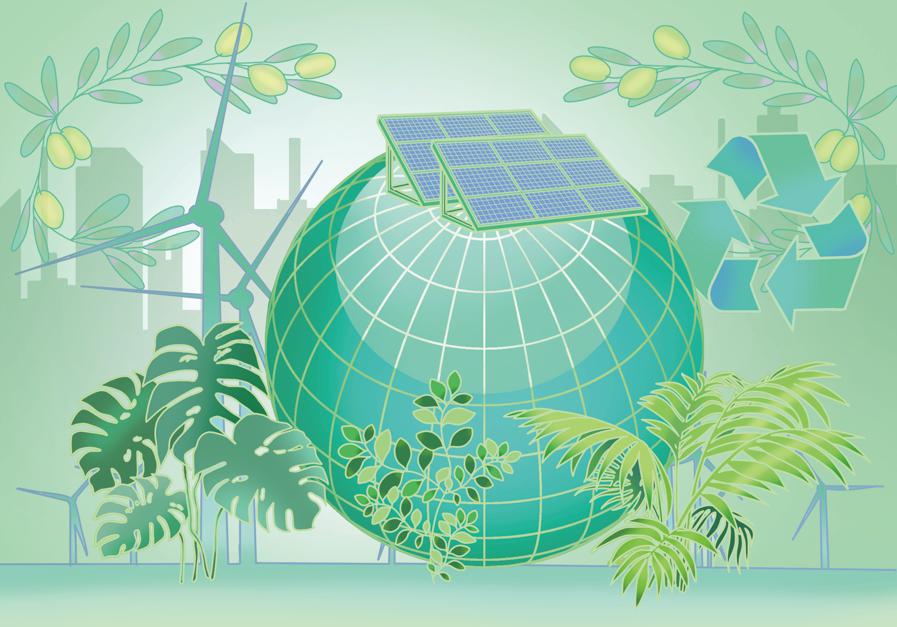 A critical shortage of coal in India could cripple the nascent recovery of the Indian economy by disabling a number of sectors, especially manufacturing. Until Tata Power, a private power distribution company, sent text messages to its consumers recently, people in India had no idea that there was any issue about the availability of coal, which is used to generate around 70 percent of India's electricity.
Tata Power warned their consumers to use power judiciously, stoking fears of power outages. It was only after this that the mainstream media in India picked up the story.
But while Indian government officials assured people that any possible crisis would be averted, a number of provinces and regions started reporting power outages. The Indian government also explained that the current coal shortage has been caused by a number of factors including a sharp rise in demand occasioned by the economic recovery, transportation difficulties caused by heavy downpours and floods in some places, and a sharp rise in the prices of imported coal.
India, in fact, is the second-largest importer of coal. And coal prices have risen by up to 40 percent over the past two months, leading to Indian imports dropping to a two-year low at a time when demand has grown 17 percent compared with the same period in 2019-that is, before the COVID-19 pandemic broke out.
On Oct 10, in its official response to Tata Power's text messages, the Indian government went into complete denial. Indian power minister R.K. Singh rapped the company for "creating panic… unnecessarily" and warned distribution companies of stringent action if they resorted to rationing. Officials claimed that Coal India Limited, the Indian government-owned and largest coal producing company in the world, had reserves for 24 days and thermal plants had stocks for four days.
Yet on Oct 9, Singh had told an Indian newspaper that the situation was "touch and go" and that he was bracing for the next five or six months despite hoping that demand would start tapering off in the second half of October and ease the situation.
But there can be no doubt that there is a global power crisis, indexed mainly by the rising prices of coal in the global market and its insufficient availability. The problem is with both the supply-side and demand-side. Demand is bound to be unpredictable in a phase of recovery; and supplies cannot be jacked up in the short term in India because domestic production has been falling and imported coal prices are rising.
China, too, is holding its breath on the coal front. The world's second-largest economy and the biggest consumer of coal is facing a power shortage, having been hit by disruptions in electricity generation in some areas.
It's not just that. Perhaps China faces the same kind of structural problems as India. It uses coal to generate about 70 percent of its electricity and, given the size of its economy and the extent of demand, has to import much of its coal. So high global coal prices have hit it as well.
It's not a happy situation for the two most populous countries in the world, which together consume more than 60 percent of the world's coal. The next three on the list are the United States at 8.5 percent, Germany at 3 percent, and Russia at 2.7 percent.
The obvious answer to the coal problem is that China and India, and also the US, must wean themselves from coal and switch to renewable energy. To be sure, China is already a global leader in renewable and clean energy.
When it comes to renewable energy, one source that is frequently touted is nuclear power. But it comes with heavy investments, transfers of technology (at least for India), difficult multilateral or bilateral negotiations, and the omnipresent danger of a leak and its horrific consequences on human health and natural habitats.
Renewables are the other way forward. They are safe, becoming increasingly cost-effective, and often do not involve really heavy investments, though cutting-edge technology transfers would help. And they are the only way to slow down greenhouse gas emissions and thus global warming.
The problem is that, at best, they are medium-term solutions. It would be somewhat utopian to expect India and China to reverse their current fuel mix and generate 70 percent of their electricity by the next decade from renewables, just as it is futile to expect US citizens to start using hybrids instead of fossil fuels to drive cars anytime soon. The transition will have to be expedited everywhere, but it still won't happen in a few years.
On the eve of the UN Climate Change Conference, scheduled for next month in Glasgow, Scotland, it is incumbent upon all governments, businesses as well as the general public to think outside the box to find a solution to the widespread use of fossil fuels. Policymakers have the biggest responsibility.
It is by now clear that a unifocal emphasis on supply-side solutions will not work. The trajectory our civilization is traversing necessarily means an enormous increase in the appetite for energy, which also possibly means that even if we move forward with renewables at a fairly fast clip, our demand for energy will outstrip the supply.
We must, therefore, look at the consumption side. We have to renegotiate our lifestyles in such a way that our demand for greenhouse gas-emitting consumables slows down. The most obvious example is the private car. Policy will have to be deployed harshly now to discourage the use of cars.
As a postscript one may add that the annual climate change jamborees generate a huge amount of greenhouse gases. With the example of the COVID-19 pandemic before us, could we not consider conducting the whole business over the internet? Other such global meetings could follow the lead.
The author is a senior journalist and independent research scholar based in India. The views don't necessarily reflect those of China Daily.
If you have a specific expertise, or would like to share your thought about our stories, then send us your writings at opinion@chinadaily.com.cn, and comment@chinadaily.com.cn.