UK shivers at prospect of winter energy crisis as gas prices skyrocket
By BO LEUNG in London | China Daily Global | Updated: 2021-10-18 09:46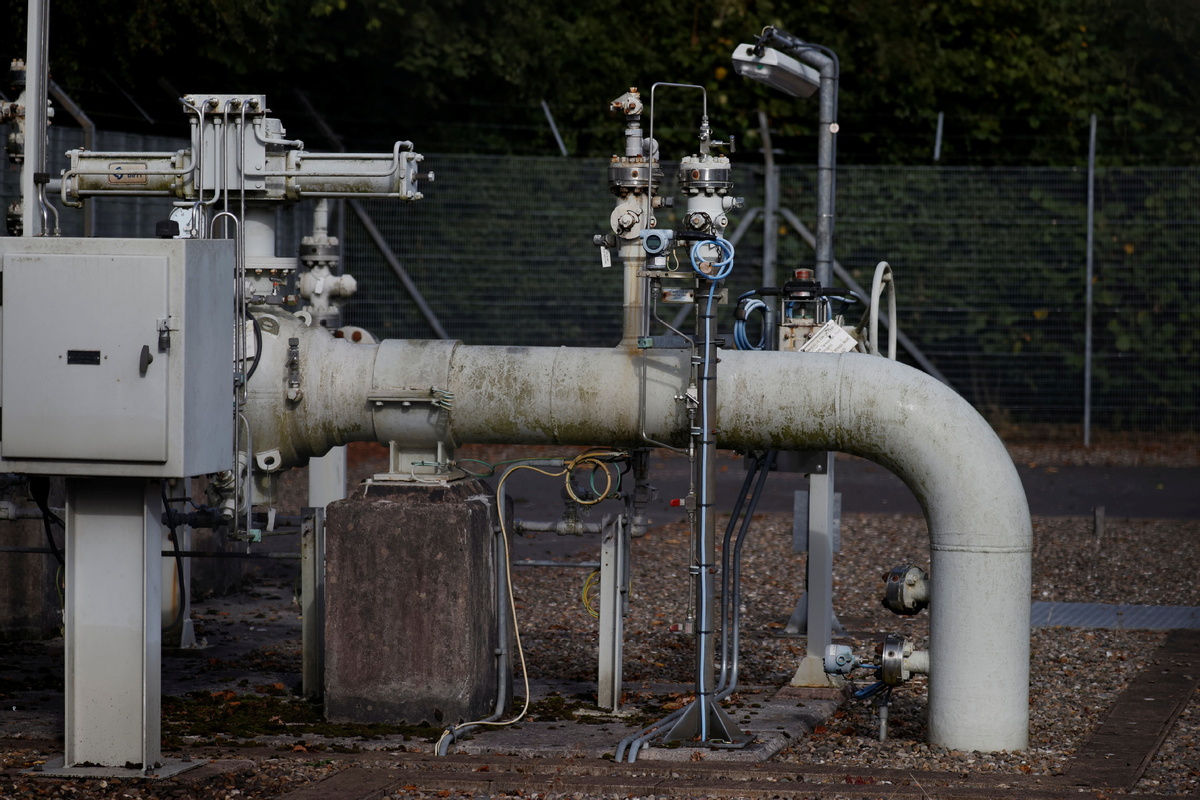 As the world emerges from the pandemic and major economies begin to recover, the demand for energy has shot up across continental Europe and the United Kingdom.
European gas prices have risen almost 600 percent this year, fueled by low inventories and surging demand in Asia and elsewhere as economies recover from the COVID-19 crisis, Reuters reported earlier this month.
Russia has also been sending less natural gas to Europe, with some analysts saying it is restricting supplies for political reasons in order to push European governments to approve the controversial Nord Stream 2 gas pipeline, which critics fear will give Moscow too much leverage over the continent.
Samir Dani, professor of management operations at Keele University in Staffordshire, UK, said Russia has also had gas production problems. "Russia itself also faced problems because of very harsh winters, they have depleted a lot of their gas resources, and, due to the pandemic, they also faced maintenance issues, so they haven't been able to ramp up production and supply," Dani said.
Russia provides around 5 percent of the UK's gas, but is the majority provider of the resource for the rest of Europe.
In the UK, domestic gas production accounts for 40 to 43 percent of the country's total supply, with the remainder imported from countries such as Norway and the Netherlands.
Other factors also include demand for natural gas from China as the country steps up its plans for renewable energy.
As wholesale energy prices have soared, a number of energy companies in Britain have faced financial difficulties with some collapsing under the crisis.
Dani said another issue is the UK government's opening up the gas market, which allowed a lot of smaller players to come into the market. These smaller players relied on the spot market for gas, but locked in customers by offering long-term gas prices. "As soon as the spot prices go up, most of these smaller suppliers are faced with tremendous losses, they just cannot cope with it, and that is why a lot of energy firms are folding," Dani said.
Taofeeq Ibn-Mohammed, assistant professor and head of sustainability research at the University of Warwick, said: "A short-term solution is for the government to offer support to energy companies to avoid their complete collapse. This will include intervention options such as subsidies and capping of energy prices and profits to shield the consumer from the bigger impact of the crisis."
The lack of large-scale gas storage facilities in Britain has also added to the problem, after Centrica plant closed its site in 2017 when it was deemed unsafe.
"The UK has also reduced its gas storage capacity for winter requirements across the country to only 5 days, down from 15 days previously. So that can cause a big problem during winter and now as the winter is setting in, there is going to be a huge issue in terms of 'how are we going to manage the supply of gas for the country during a global shortage?'" Dani said.
As economies move from fossil fuel to green energy, experts say there must be a balance in the phasing out of coal, nuclear and gas. "When we talk about transitioning to a net-zero carbon economy, we must realize that the process takes time and the infrastructure to facilitate the transition must be in place before abandoning current energy systems and networks," Ibn-Mohammed said. "The level of integration of renewable energy technology with the electrical grid is still quite low."
Issues such as poor output from renewable energy sources and not enough wind power supplied to energy grids had to be taken into account, he said. "This poses specific challenges to the electrical grid operator, thus necessitating the need for alternative energy sources when demand outstrips supply," Ibn-Mohammed said.
He suggested the greater use of heat pumps in the UK. Heat pumps are a relatively new technology that take heat from the air outside, or the ground, and circulate it inside a building using electricity. They are considered cleaner and more energy efficient than gas.
"They're very powerful and efficient, and when implemented properly, they can significantly reduce our reliance on gas consumption. Heat pumps are noise-free, offering some level of comfort, and they are also very efficient when you compare them to gas boilers," he said.
"Currently, their initial installation costs are high, but the technology has been recognized by the UK government, so hopefully there will be incentives to compensate for the costs."
boleung@mail.chinadailyuk.com