Scenic villages north of the capital invest in public spaces
By Yang Feiyue | China Daily | Updated: 2021-10-19 07:30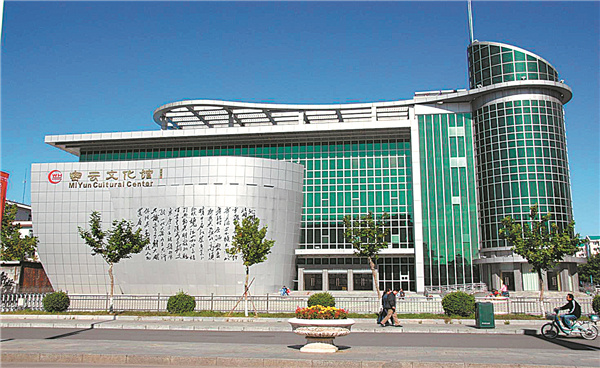 During her recent visit to Miyun district in northeastern Beijing, Ren Jing joined local residents in a dance after dinner.
"It was a nice complement to the mountain and river landscapes," the Beijing resident says.
The public square which hosted the dance was in Guangmingdui village on the east bank of the Miyun Reservoir.
About 100 villagers usually come to the square at night to sing, dance and exercise, according to the local authority. In early September, the village committee built another 300-square-meter public space to satisfy the public's enthusiasm for culture and tourism activities.
The public space is part of Miyun's efforts to upgrade local public cultural facilities. Since July 2020, the district has been striving to build itself into a demonstration zone for public cultural service systems in the capital.
About 74 million yuan ($11.5 million) has gone into the upgrade of public cultural facilities in 152 village communities across Miyun, according to the district's culture and tourism bureau.
By the end of last year, the per capita public space for cultural activities reached 1.87 square meters, ranking second in Beijing.
Locals and travelers have also been given easy access to online digital cultural services, such as a library and museums, among others.
Miyun has improved its volunteer services and trained locals who have culture and tourism talent to boost the use of its public cultural facilities, says Hu Shuying, deputy head of the Miyun culture and tourism bureau.
To date, there are more than 700 full-time cultural activity workers in the public volunteer service in Miyun.
Xia Lijuan from Guangmingdui village became a cultural event organizer in 2019. She showed her talent in a performance at a wedding ceremony for one of her friends several years ago and had since received relevant training from the Miyun cultural center.