COP26 management criticized by sponsors
By EARLE GALE in London | China Daily Global | Updated: 2021-10-19 10:24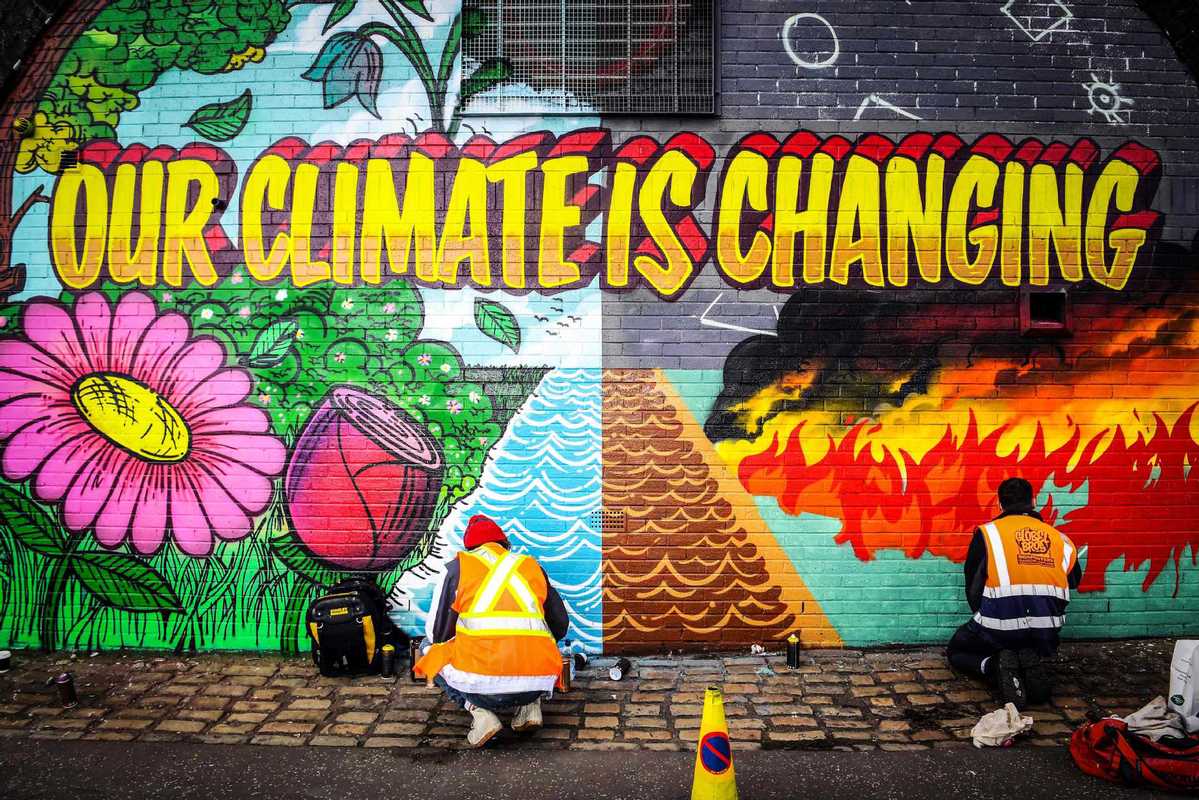 Corporate sponsors have reportedly complained about the alleged mismanagement of the upcoming United Nations' climate change conference, COP26.
The conference, which is being hosted by the United Kingdom in the Scottish city of Glasgow between Oct 31 and Nov 12, is supposed to offer world leaders a forum to solve climate change challenges that threaten the very existence of the planet. But The Guardian newspaper said some of the sponsors that have invested millions of pounds into the event have branded its organization "last minute".
Estimates suggest it will cost around 250 million pounds ($343 million) to police the summit being organized by UK Cabinet minister Alok Sharma and businessman Nigel Topping, who the government has named its high-level climate action champion. Sharma and Topping hope to offset some of the policing cost through their corporate sponsorship program.
But The Guardian said sponsors have complained about "very inexperienced" government workers being out of their depth in organizing the event. They have reportedly also expressed frustration at not being offered a chance to become more involved in the summit, and have said they have not been kept informed.
The paper said sponsors have sent two letters to the organizers, the most recent of which was penned by broadcaster Sky and signed by GSK, Hitachi, Microsoft, NatWest, National Grid, Reckitt, Sainsbury's, Scottish Power, and Unilever.
The Guardian quoted an unnamed source from a sponsor as saying: "They had an extra year to prepare for (COP26) due to (COVID-19), but it doesn't feel like this time was used to make better progress. Everything feels very last minute."
News website the Independent said it too had heard of disquiet among sponsors, with some claiming there had been "inertia" among organizers and resulting delays.
The paper said sponsors also expressed concerns about the event's Green Zone, which was supposed to host a series of public events alongside the COP26 summit but which seems to be well behind schedule.
The Daily Mail said sponsors have vented about not having been granted adequate access to government ministers in the run-up to the event, which they say they had been promised.
Linda Bauld, chair of public health at Edinburgh University, told The Independent there have also been questions around the wisdom of staging the event in-person while the COVID-19 pandemic is still raging, because it will inevitably draw huge huge crowds of activists and protesters.
The Daily Mail said the organizers of the summit, though, have claimed most sponsors remain happy with the way things have been managed.
The paper quoted a COP26 spokesperson as saying: "The majority of corporate sponsors, who are receiving unprecedented access to this event, tell us they are delighted with the support."