Election campaign kicks off in Japan
By WANG XU in Tokyo | China Daily Global | Updated: 2021-10-20 09:15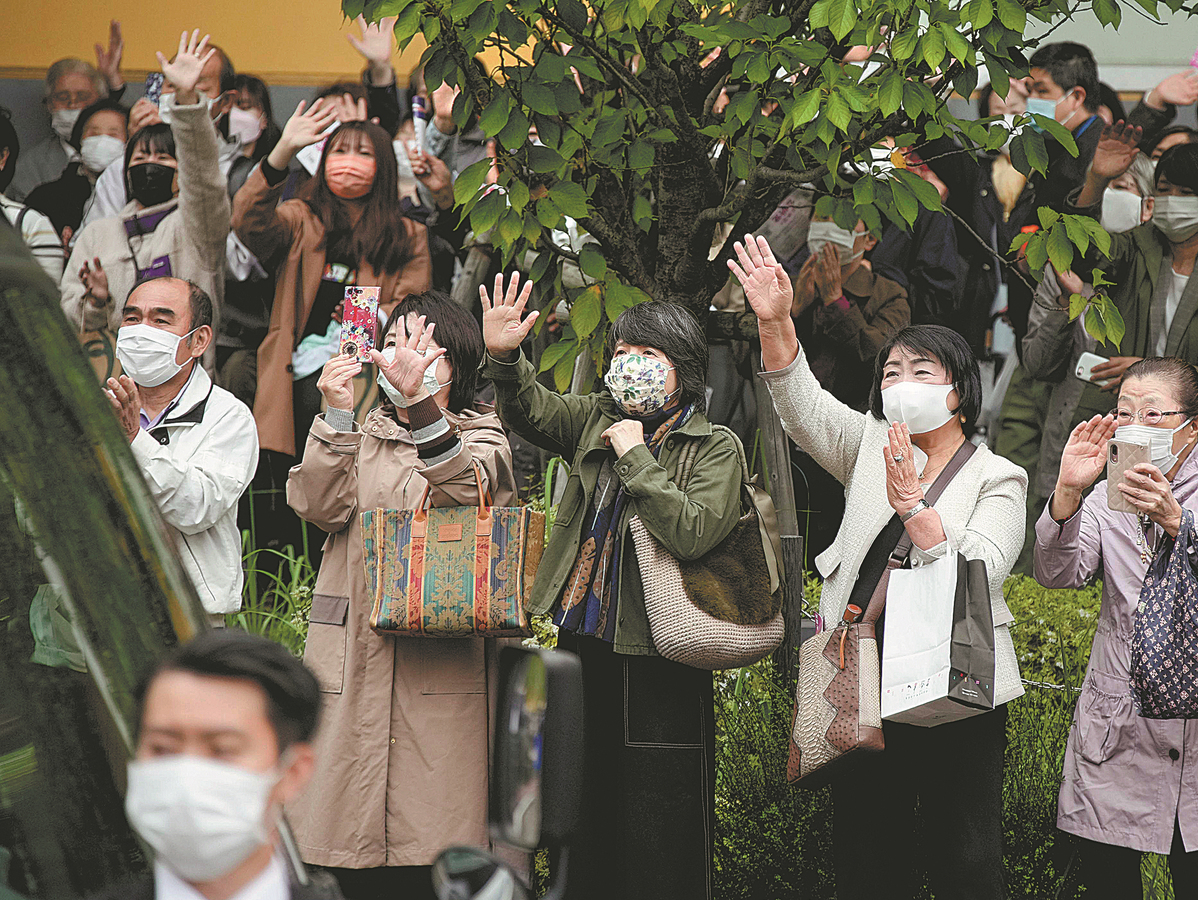 Japan officially kicked off its general election campaign on Tuesday with some 1,050 candidates contesting 465 lower chamber seats in the election on Oct 31.
"Each and every one of you will choose your own future, and the future of Japan. This is a very important election," said Fumio Kishida, Japan's new prime minister and president of the ruling Liberal Democratic Party. "Our top priority is coronavirus measures. We'll establish a comprehensive system from prevention to testing and treatment, and that will greatly contribute to returning our social and economic activities close to normal."
With the ruling coalition of the LDP and its partner Komeito seeking to maintain its majority and stay in power, the opposition parties are banding together by fielding unified candidates in many constituencies to loosen the coalition's grip.
The coalition held 305 seats when Kishida dissolved the House of Representatives, or the powerful lower chamber of parliament, last week. Kishida said if the governing coalition can secure a majority, he would consider it a victory.
At stake is 465 seats up for grabs-289 from single-seat districts and 176 through proportional representation. A majority would mean 233 seats.
In order to avoid a vote split, opposition parties are fielding unified candidates in more than 200 single-seat districts. Kazuo Shii, head of the Japanese Communist Party, said Japan cannot afford to have the current administration handle the country's affairs.
"We can't leave this country's politics to the Kishida administration, which succeeded the (Shinzo) Abe and (Yoshihide) Suga governments because they widened the gap between the rich and poor," Shii said.
Series of scandals
"They're mired in a series of scandals that involve taking advantage of their position in power. Their failures with coronavirus policies cost this country a lot. Now is the time for everyone to join forces and create a new administration where the voices of the people can be heard."
Yukio Edano, leader of the largest opposition Constitutional Democratic Party, or CDP, said it is time to bring back "decent politics".
"The LDP's economic policy known as 'Abenomics' has given great benefit to some large companies as well as businesses in some urban areas like Tokyo. But that policy has not helped to grow the country's entire economy," he said.
However, as the party that ruled Japan most of the time since World War II, the LDP is leading several public opinions polls ahead of the general election. A recent Yomiuri Shimbun survey claimed it was favored by 44 percent of respondents, while the CDP is left far behind at 12 percent.