Amendment stresses physical education
By Sun Xiaochen | China Daily | Updated: 2021-10-20 09:44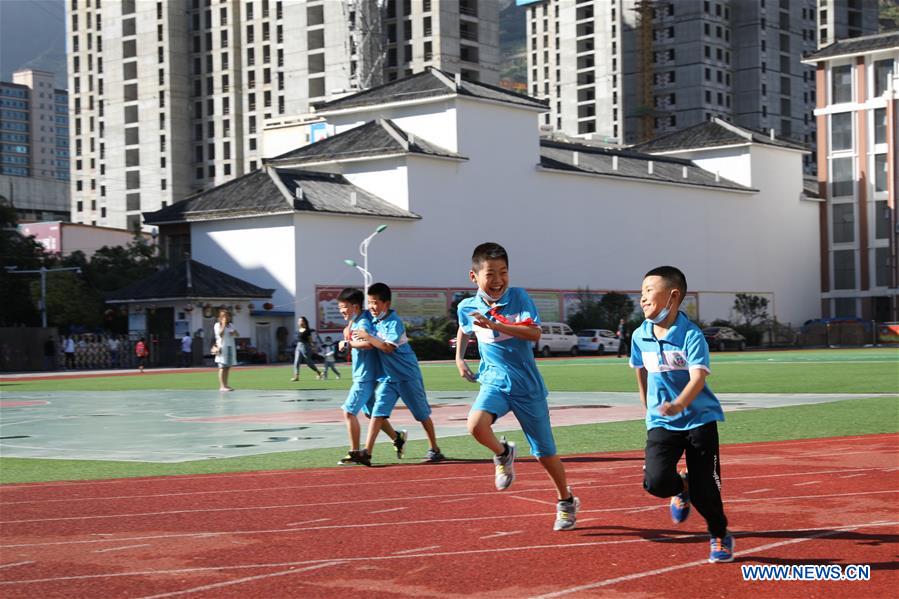 An amendment to China's sports law that emphasizes physical education, the sports industry and combating doping is expected to help the country further develop into an international sports power.
The draft revision of the Law on Physical Culture and Sports, which was submitted to China's top legislature on Tuesday for first review, outlines updated requirements for guaranteeing enough sports participation by students on campuses, measures to promote the balanced development of the sports industry and new measures to prevent doping in sports.
The review by the Standing Committee of the National People's Congress this week marks a step toward the revamping of the decades-old law to adapt to modern sports development across a wider range of issues.
"It's been over 20 years since the law was enacted (in 1995). It has been lagging far behind the development of the sports sector in our country," said He Yiting, a member of the NPC's Social Development Affairs Committee, which is leading work on the amendment.
"The fast evolving sports business, reforms to our country's sports governing system and the hosting of major international events, such as the Beijing 2022 Winter Olympics, have called for more comprehensive and competent legal protection in the sports sector, thus making the revision an urgent need."
The draft amendment says students' performance in sports competitions and activities on campus should be a major part of overall assessments in schools, and that time set aside for PE classes should not be taken over by teaching academic subjects. Each student should be guaranteed at least an hour of exercise a day.
School-based sports clubs and high-level competitions should be organized on a regular basis, and an insurance system covering accidents during exercise has been proposed.
"It's quite necessary to make it compulsory through the law amendment that the quality and time of school-based sports activities can be guaranteed," said Jia Jinlong, a PE teacher from the Xiaotun campus of Beijing's Fengtai No 2 Middle School.
"When I was a student, I hated it when our PE classes gave way to other courses. Now I can make sure that my classes will not be taken over as before."
The draft also urges the country's central sports governing body, regional authorities, State-owned and private businesses to stimulate public consumption of services in sports training, fitness guidance, sports-related entertainment, leisure and tourism.
The fight against doping is highlighted as a new chapter in the amendment that details the responsibilities of sports governing bodies, health authorities and educational departments at all levels to act aggressively against the use, supply and instigation of performance-enhancing drugs.