EU considers legal action over Poland law dispute
By JONATHAN POWELL in London | China Daily Global | Updated: 2021-10-20 10:00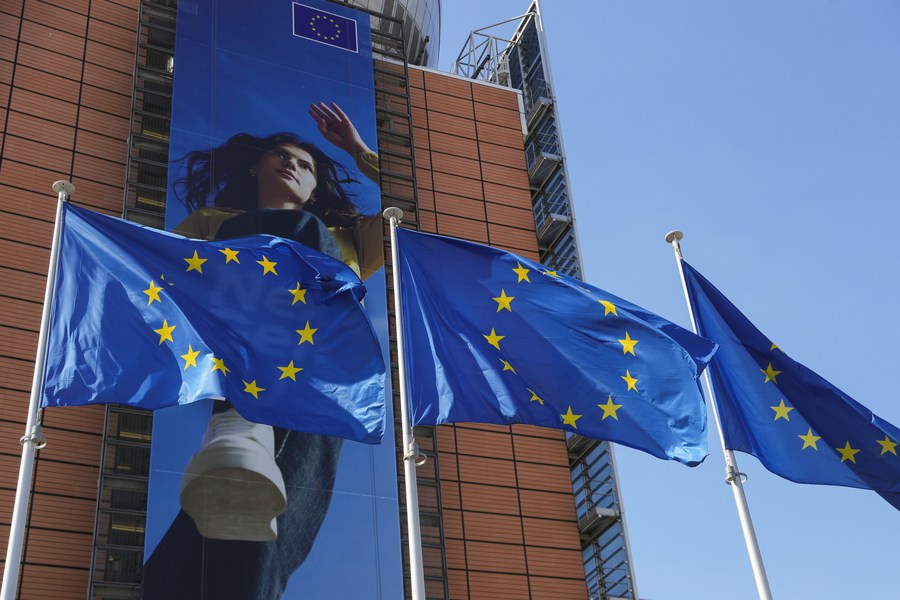 The European Commission is considering legal action and withholding funds in response to a ruling from a court in Poland that rejected key parts of European Union law.
Initiating a heated debate in the European Parliament on Tuesday, Ursula von der Leyen, the commission president, said Poland was "calling into question the foundations of the European Union "and that action must be taken to protect the bloc's common values, reported Reuters news agency.
"It is a direct challenge to the unity of the European legal order," she said.
In response, Poland's Prime Minister Mateusz Morawiecki accused the bloc of overstepping its competences, reported the Agence France-Presse.
He said: "It is unacceptable to talk about financial penalties ... I will not have EU politicians blackmail Poland."
Morawiecki insisted that Poland's place was in the EU, but that EU law derived from its treaties only applied in specified areas, said Reuters. "EU competencies have clear boundaries, we must not remain silent when those boundaries are breached. So we are saying yes to European universalism, but we say no to European centralism," he said.
Poland's Constitutional Court ruled on Oct 7 that the country's laws had primacy over those of the EU, pushing the country's relationship with Brussels into crisis.
"We cannot and we will not allow our common values to be put at risk," said Von der Leyen. "The European Commission is, at the moment, carefully assessing this judgment. But I can already tell you: I am deeply concerned."
Legal, financial and political options were being considered, she said.
The BBC said Morawiecki rejected "the language of threats" and accused the EU of overstepping its powers.
The Financial Times said the EU is under pressure from some member states, including France and Germany, to harden its stance against Poland.
The paper noted that Morawiecki insisted in his speech that European integration had been a "civilizational and strategic choice" for his country, and that his government was part of the "pro-European majority in Poland".
It said Morawiecki told lawmakers: "If the institutions created in the (EU) treaties exceed their powers, member states have to have a tool to respond. The EU is a great achievement of the states in Europe. It is a powerful economic, political and social alliance. It is the strongest, most developed international organization in history. But the EU is not a state."
Prior to speaking in the Parliament, in a letter to EU leaders, Morawiecki accused the bloc of "starving" and "punishing" his country by withholding billions of euros in pandemic recovery funds over the row, reported the Daily Mail newspaper.
He warned that the bloc risked becoming "deprived of democratic control" if it did not protect the sovereignty of member states, the paper said.
"If we do not stop this phenomenon, all will feel its negative effects. Today it may concern just one country-tomorrow, under a different pretext, another," he wrote.