US may OK 'mix-and-match' vaccine boosters
By MINLU ZHANG in New York | China Daily Global | Updated: 2021-10-20 10:22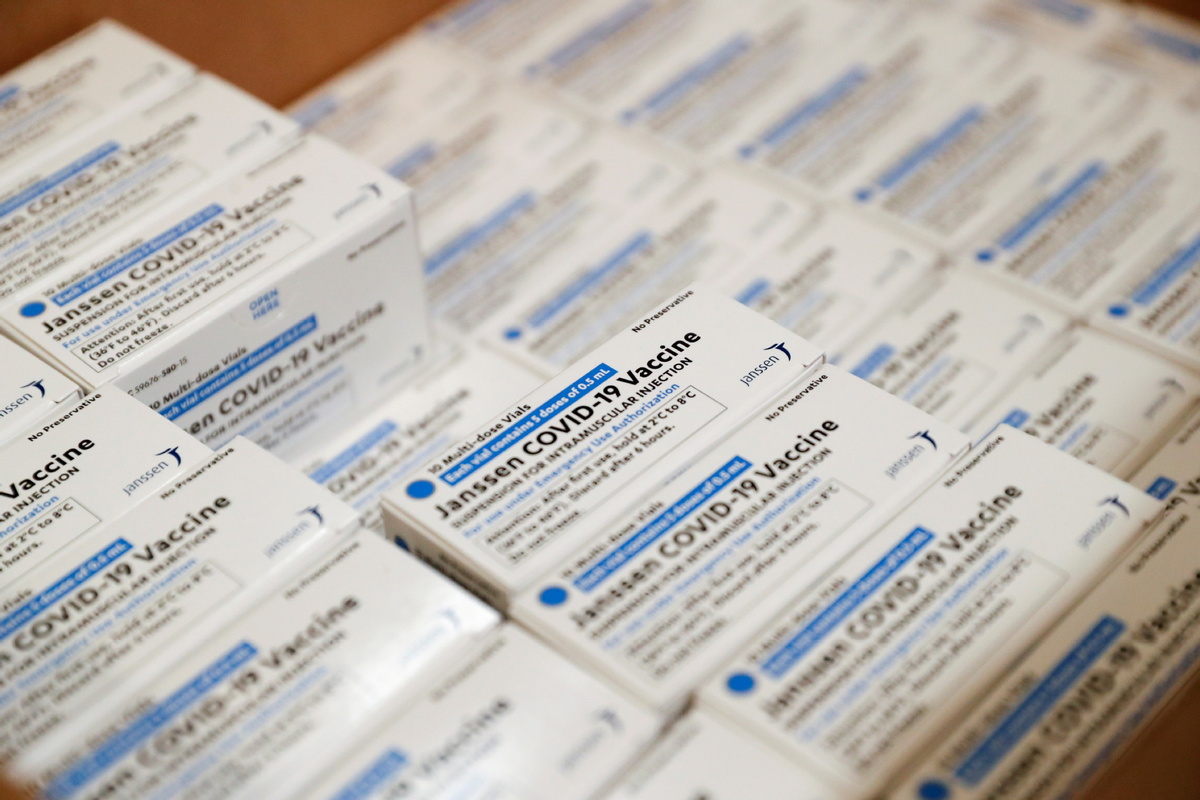 The US Food and Drug Administration (FDA) this week may approve giving people COVID-19 vaccine booster shots that are different from their first doses, according to numerous media reports.
The FDA is planning to make the announcement Wednesday as part of its authorization of boosters for the Moderna and Johnson & Johnson vaccines, according to The New York Times.
People familiar with the agency's plans say it won't recommend one vaccine over another, and it may say that it is best to use the same vaccine as a booster, according to the Times. But vaccine providers can decide to offer different brands at their discretion, the Times said. The decision would meet requests of state health officials who have been seeking to increase the flexibility in giving the vaccines.
An advisory committee of the Centers for Disease Control and Prevention (CDC) will discuss the booster issue on Thursday, and the agency will then issue its own recommendations. By this weekend, tens of millions of Americans could be eligible for additional injections.
Last week, a panel of experts advising the FDA recommended booster shots of the J&J vaccine, a day after voting in favor of the Moderna booster.
The same committee received the results of a "mix-and-match" study that showed recipients of the J&J vaccine would receive enhanced protection from a second dose of the Moderna or Pfizer vaccine, which relies on a different technology.
The FDA last month authorized booster shots of the Pfizer-BioNTech vaccine for at least six months after the second dose.
According to an analysis published by the CDC on Tuesday, the Pfizer-BioNTech vaccine, the only one approved in the US for those 17 and under, was 93 percent effective at keeping people age 12 to 18 out of the hospital.
"This evaluation demonstrated that two doses of Pfizer-BioNTech vaccine are highly effective at preventing COVID-19 hospitalization among persons aged 12–18 years," the agency's scientists wrote.
The agency studied 464 young people who were hospitalized at 19 pediatric hospitals across 16 states from June through September. While roughly 72 percent of them had at least one underlying condition that increased their potential for severe symptoms, researchers found that 97 percent of those who ended up in the hospital weren't vaccinated.
Washington State football coach Nick Rolovich was dismissed Monday after he declined to get vaccinated against COVID-19 despite a statewide mandate issued in August by Democratic Governor Jay Inslee.
"Nick is not eligible to be employed at Washington State University, through noncompliance," Athletic Director Pat Chun said Monday night.
The university also fired four assistant coaches for not complying with the mandate.
Rolovich was the state's highest-paid employee at $3.2 million per year, The Washington Post reported.
He hadn't obtained approval for an exemption by Monday's state deadline. Rolovich had requested a religious exemption to comply with the mandate and didn't elaborate on his religious reasons for not being vaccinated, USA Today reported.
The Seattle Times reported that after Saturday night's 34-31 victory over Stanford, Rolovich said: "I don't think this is in my hands. I've been settled for a long time on it. … If that's not what [Chun] wants, then I guess I've got to move on. But I like being here, I like being the coach here. I love these kids."