Russia halts its mission at NATO, shuts alliance's office
By REN QI in Moscow | China Daily Global | Updated: 2021-10-20 10:30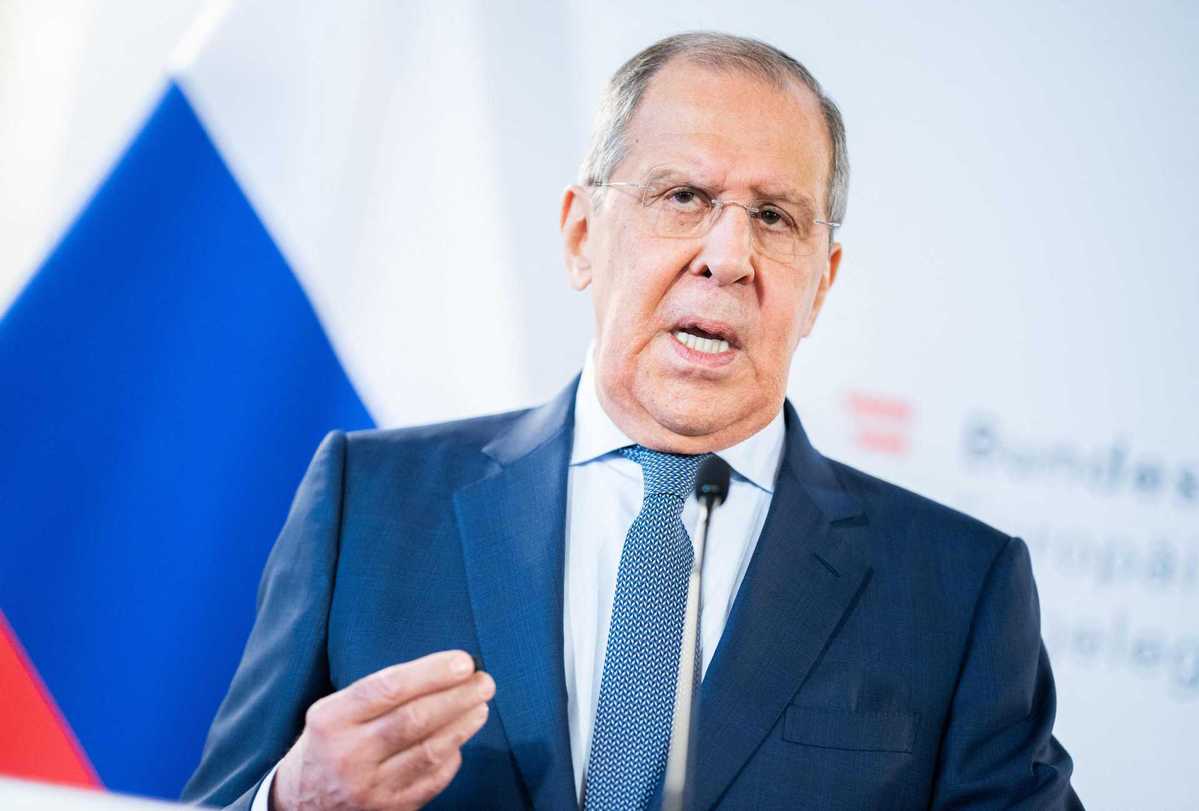 Russia plans to cease its diplomatic engagement with NATO, said Russian Foreign Minister Sergey Lavrov on Monday, the latest unraveling in relations between Moscow and the West.
NATO stripped eight Russian mission members of their accreditations this month, accusing them of secretly working as intelligence officers.
Lavrov said Russia will halt the activities of its representative office at the NATO headquarters in Brussels by early next month, including its military representative.
Russia will also close the Western military bloc's liaison mission, which was established in 2002 and hosted at the Belgian embassy, and information bureau in Moscow.
"NATO is not interested in any equitable dialogue or in any joint work. If this is so, then we do not see a great need to continue to pretend that any changes are possible in the foreseeable future," he said.
In case of urgent matters, Lavrov said NATO could liaise via the Russian ambassador in Belgium.
Vladimir Jabarov, the first deputy chairman of the Federation Council's international affairs commission, said the suspension of Russia's mission to NATO and termination of the NATO Information Office and Military Liaison Mission in Moscow are timely and correct decisions, taken in response to the alliance's policy of accusations and ultimatums against Russia.
"They keep accusing Russia of something and threaten us all the time. In New York, they speak about the need for expanding cooperation. But when they return to Brussels, they declare a reduction of our mission," Jabarov said.
"NATO, I guess, has stepped over a certain line."
Andrei Belousov, Russia's deputy permanent representative at the United Nations office in Geneva, said at the UN General Assembly First Committee on Monday that Russia proposes that Moscow and NATO agree on de-escalation measures, including the mutual reduction of military activity.
Advance notification
Lavrov said Russia notified NATO of its actions in advance. However, Russian state agency Tass reported late on Monday that NATO has taken into account Lavrov's remarks, but it has not received any official notification from Russia yet.
"We have taken note of Minister Lavrov's comments to the media. However, we have not received any official communication on the issues he raised," said the NATO press office.
Oana Lungescu, a NATO spokeswoman, said the organization has taken note of the decision by Russia to suspend the work of its diplomatic mission and expressed NATO's regrets about Russia's move.
"NATO's policy toward Russia remains consistent," she said. "We have strengthened our deterrence and defense in response to Russia's aggressive actions, while at the same time we remain open to dialogue."
According to the latest statement from the Russian Foreign Ministry, an envoy from a NATO member state in Moscow may still maintain urgent contact with the Russian side on the bloc's behalf.