New rules to beat 'greenwashing' to be introduced
By JULIAN SHEA in London | China Daily Global | Updated: 2021-10-20 10:32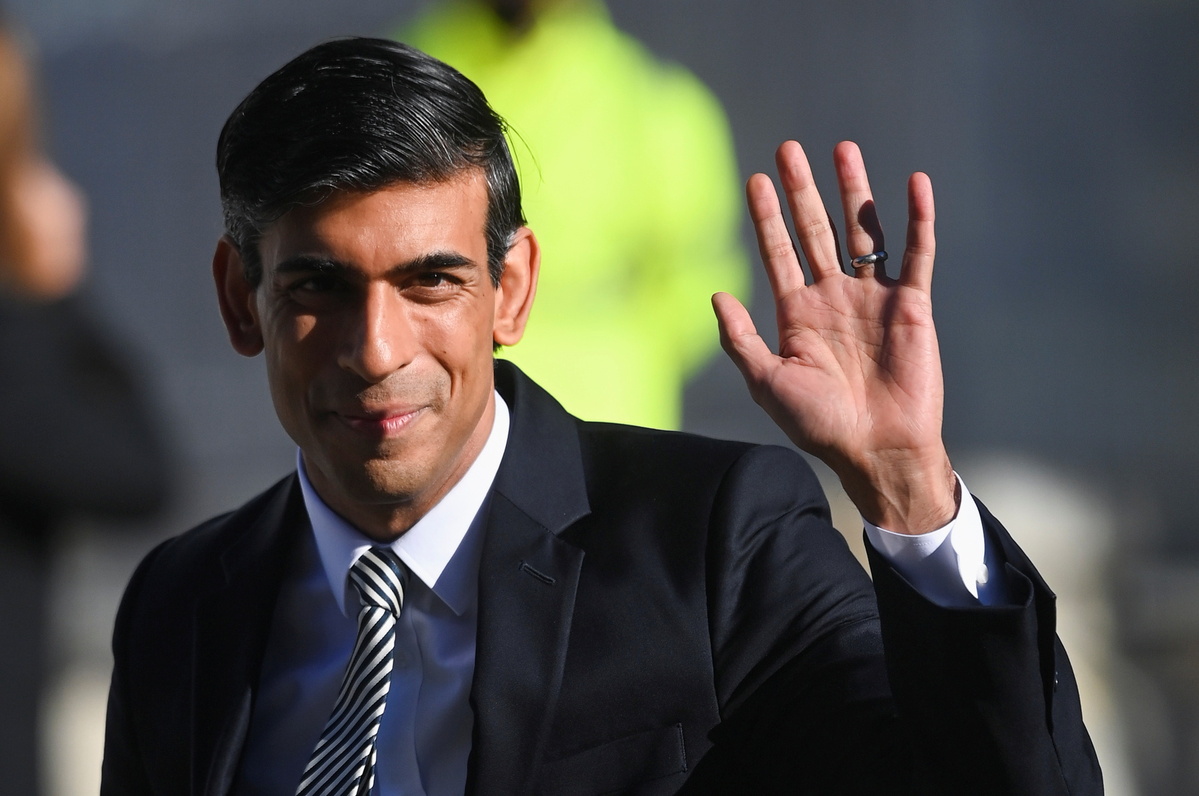 New regulations to be brought in by the British Treasury could mean that some large businesses in the United Kingdom will have to reveal the environmental impact of aspects of their business, such as investment products and pension schemes.
The rules, known as sustainability disclosure requirements (SDR), aim to clamp down on so-called greenwashing, where companies give a misleading impression about the environmental cost of their policies.
Exact details will only become clear after a public consultation has taken place, and it has not yet been specified which companies will be affected, or what penalties or sanctions could be applied to those who do not comply.
Chancellor of the Exchequer Rishi Sunak first floated the idea in July, as part of the follow-up to the publication of a report called Greening Finance: A Roadmap to Sustainable Investing.
"We want sustainability to be a key component of investment decisions, and our plans will arm investors with the right information to make more environmentally-led decisions," he said, adding that the proposed new rules would "set new global standards for sustainability that will boost the economy, protect the planet and support our net zero goals".
The proposal comes with less than two weeks to go before the British government hosts the vital COP26 climate change summit in Glasgow.
London's introduction of such measures comes after the European Union began to introduce similar regulations in March this year, and has received a cautiously positive welcome from those likely to be affected.
Rain Newton-Smith, chief economist at the Confederation of British Industry, told the BBC that greater clarity on environmental impact "will help investors channel finance into projects that are aligned with net zero targets and will reduce carbon emissions across our economy".
Chris Cummings, chief executive of the Investment Association, was quoted by the Financial News London website as saying the move would ensure savers "have clarity, confidence and choice when investing".
"We look forward to working closely with industry, the government, regulators and our clients to implement these proposals, which will underpin efforts to address climate change with the urgency that it demands."
Sam Alvis, from the Green Alliance think tank, called it a "positive step" that should be bolstered by similar environmental impact rules being introduced for public spending projects.
Jessica Fries, executive chair of Accounting for Sustainability, said it was vital all the necessary information was made available for investors to make informed choices about where their money went, or they would be making decisions "in the dark".
"As a global center of finance, it will be important that the recommendations align with emerging requirements globally," she added.