Tour guides learn Mandarin as S Africa seeks rebound
By Ndumiso Mlilo in Johannesburg, South Africa | chinadaily.com.cn | Updated: 2021-10-20 19:46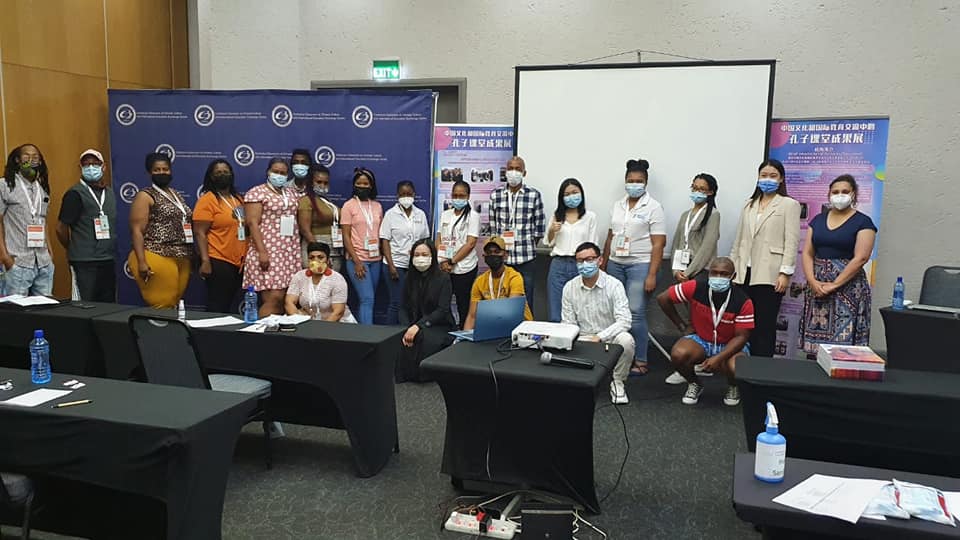 South Africa is training 16 tour guides to speak Mandarin to enable them to better communicate with Chinese tourists, one of the country's targeted tourism sources.
Blessing Manale, spokesperson for South Africa's Department of Health, said the training aims to equip tour guides with understanding of the Chinese language and culture so as to communicate with Chinese tourists and ensure they return back to the country. The training, which began on Sept 27 will end on Nov 6, is being conducted by the Chinese Culture and International Education Exchange Centre in South Africa.
"Chinese are among the top 10 visitors to South Africa. Due to their incredible spending power, the Chinese market presents a huge opportunity to South Africa," Manale said. "South Africa is ready to welcome Chinese tourists the moment they are ready to travel. Every year, we host Chinese training for our South African suppliers."
Manale said they are hoping that pandemic travel restrictions would be lifted soon to allow for smooth travel and revival of the tourism sector.
Katleho Dlamini, CEO of Point A To B Travel and Tours, is one of the tour guides receiving the training. He said they are happy to learn the language as it would assist them to carry out their duties better. He said he has learned a lot in four weeks and can now converse in Mandarin. Dlamini believes there is great potential in attracting an increasing number of Chinese tourists.
"Since we're on our way to tourism recovery, I believe Chinese tourists will once again start visiting our beautiful country," he said. "As tour guides, we have to be ready to perfectly welcome them once again to our country, and learning their language, culture and the way they live on a daily basis is the best way to achieve this."
Dlamini struggled to communicate with Chinese tourists in the past, and said this may be solved through the training. Through his interaction with Chinese people, he discovered that they "are very professional and respect their time".
Thelma Motokolo, a freelance tour guide, echoed Dlamini's sentiments that the training will help her communicate effectively with Chinese tourists. She said she would like to have more Mandarin lessons after the training to be a better guide.
Unathi Sonwabile Henama, a tourism management lecturer at the Tshwane University of Technology, said such training is very important for the South African tourism industry as China has "great tourism growth potential".
"China has had remarkable success, and naturally when people have achieved so much wealth, they desire to travel out of their country. It is important to capture this market with Mandarin speaking tour guides so that they are able to engage clients," he said.
Henama said the government should consider removing visa requirements for Chinese tourists and those from Nigeria and other targeted tourism source markets.
A total of 40 tour guides have been trained in Mandarin by South Africa's Department of Tourism since 2019.
The writer is a freelance journalist for China Daily.