Fines to rise for damage to wetlands
By HOU LIQIANG | CHINA DAILY | Updated: 2021-10-22 07:39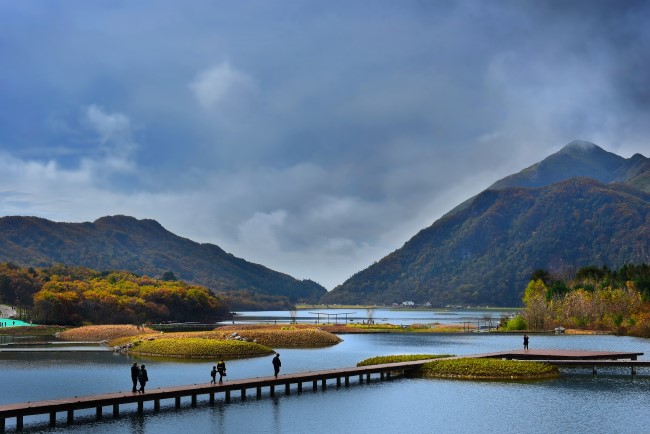 Draft law would see violators pay up to 100 million yuan for every hectare
China plans to step up a crackdown on violations that jeopardize wetlands with fines of up to 100 million yuan ($15.6 million) per damaged hectare, according to a draft law.
Aside from restoring damaged areas they occupied, those who reclaim swamps will have their illicit gains confiscated.
The draft law on wetland protection sets fines for such breaches at between 500 and 5,000 yuan a square meter, with that amount rising to up to 10,000 yuan for breaches in national key wetlands.
It also stipulates a maximum fine of 1 million yuan for those who drain natural wetlands or permanently cut off their water sources.
The draft was submitted to the ongoing session of the Standing Committee of the National People's Congress, China's top legislature, for a second reading on Tuesday.
The fine increases from the first draft were proposed after the committee solicited opinions from the public, government bodies and senior lawmakers in Beijing, said Hu Keming, vice-chairman of the NPC's Constitution and Law Committee.
Field visits to collect suggestions were also conducted in four provincial-level regions, including Liaoning and Heilongjiang provinces, he said.
The draft law would also empower authorities to claim environmental compensation from those who breach it.
A national catalog of important wetlands will be compiled by forestry and grassland authorities and related State Council departments, while provincial-level governments will compile catalogs of important wetlands within their jurisdictions, the draft says.
The central authorities also unveiled a guideline on biodiversity conservation on Tuesday, vowing to place 55 percent of the country's wetlands under protection by 2025 and to lift the proportion to 60 percent by 2035.
According to the National Forestry and Grassland Administration, more than half of the country's wetlands are now being conserved.
Thanks to consistent protection efforts, China saw its wetlands grow by about 202,600 hectares from 2016 to 2020, the administration said.
With 201 national wetland parks established in the past five years, the number of such parks across the country has reached 899.
China has some of Asia's most important wetlands, such as Poyang Lake, the country's largest freshwater lake and its largest winter habitat for migratory birds.