Melnikova wins women's individual all-around title at World Championships
Xinhua | Updated: 2021-10-22 09:56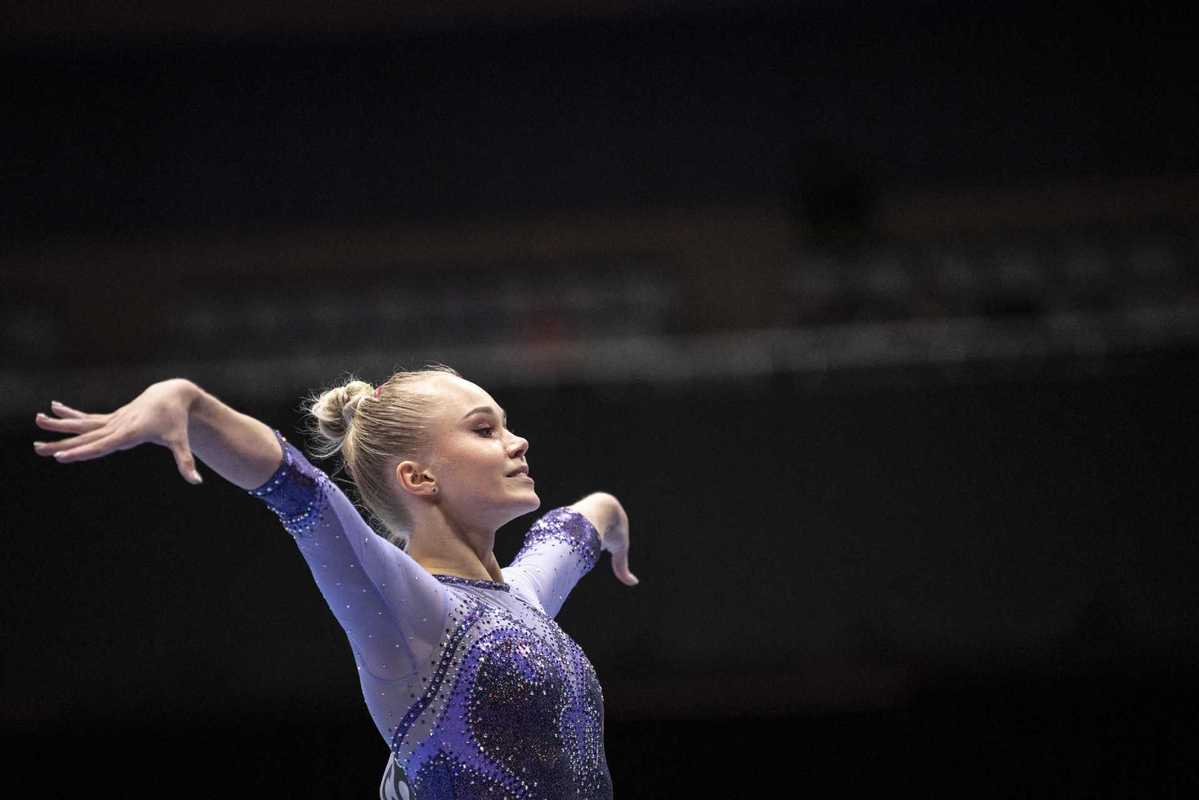 KITAKYUSHU, Japan - Angelina Melnikova of the Russian Gymnastics Federation claimed the women's all-around title at the World Championships here on Thursday.
The 21-year-old Melnikova, competing in her fourth worlds, was second behind American Kyala di Cello after the vault competition, their first event. But she took the lead from the second event and never looked back, winning the first title of the tournament with a total of 56.632 points.
"I am very happy to win the title. I am the first Russian to win the world all-around title in 11 years, so this means a lot to me," said Melnikova, who was the bronze winner at the 2019 worlds.
Leanne Wong of the United States took the silver with 56.340 points and Di Cellos finished third with 54.566.
Melnikova was a member of the winning team of Russian Olympic Committee at the Tokyo Olympic Games. She also took two bronze medals from the all-around and floor events in Tokyo.
"After the Tokyo Olympic Games, I felt I still have strength left, so I decided to come to the World Championships," she said. "Maybe next year, I will take a break."
Melnikova's fellow Olympic team champion Urazova Vladislava finished fourth with 53.598 points.
China's Wei Xiaoyuan, the National Games all-around champion in September, fell off the uneven bars and settled for the sixth.
The 17-year-old Wei said she was a little nervous at her first international competition, but that she has learned a lot from her rivals.
"I believe I can do better in the uneven bars final the day after tomorrow," Wei said.
The men's all-around final will be held on Friday.