Luxury car makers accelerate EV campaigns
chinadaily.com.cn | Updated: 2021-10-22 17:02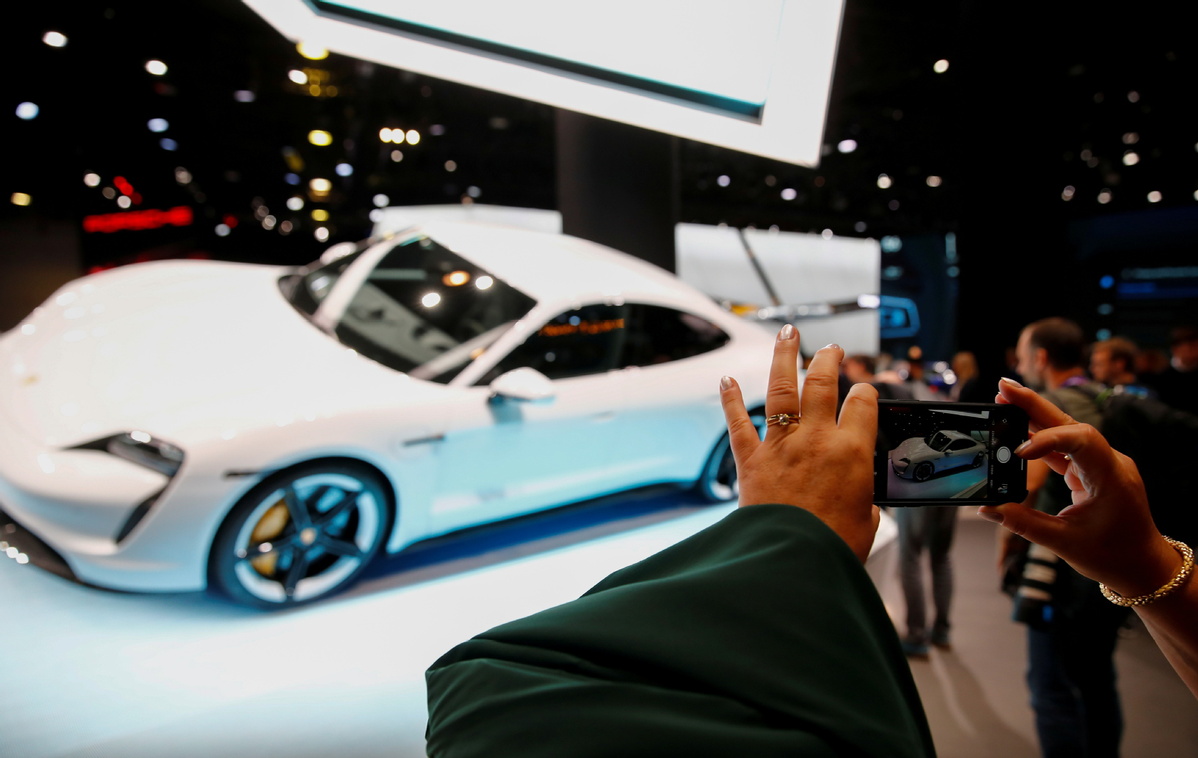 British luxury carmaker Aston Martin expects over half of its sales to be electric models by 2030, according to its top executive said on Tuesday.
"I would say a minimum of 50 percent of our sales will be electric, possibly more," CEO Tobias Moers said during the Reuters Events Automotive Summit.
Aston Martin is the latest luxury carmaker to announce its electric ambitions as the global auto industry is seeing an accelerating shift away from gas and diesel to battery power.
Late last month, Rolls-Royce, another luxury brand from the UK, announced that it will stop selling gasoline powered vehicles by 2030.
All its vehicles will be all electric from then on, said the British carmaker, which is owned by BMW AG.
The automaker also announced the name of the first electric Rolls-Royce, the Spectre, which will go on sale in about two years, but did not provide details on the expected driving range or performance attributes of the vehicle.
Bentley, owned by Volkswagen AG, was the first among British luxury carmakers to announce electric plans.
Its CEO Adrian Hallmark in November 2020 that all of its products will be plug-in hybrids or electric ones by 2026, and they will be electric four years later.
"By 2030, no more combustion engines," Hallmark said. "The future of Bentley will be fully electric," he said.
"We are not only working on one electric car but a full family of electric cars."
Racing car makers are shifting towards electrification as well.
Italy's Ferrari unveiled its first plug-in hybrid in June. The company known worldwide for red racing cars has promised its first full electric model in 2025.
"It's a process which has started a couple of years ago," said Ferrari chief marketing and commercial officer Enrico Galliera. "We're working to cope with regulation and the task of reducing emissions."
Porsche, part of Volkswagen AG, already offers an electric model called Taycan in the market.
Lamborghini, another brand owned by Volkswagen, said it will launch its first electric car in the second half of this decade.
Lamborghini President and CEO Stephan Winkelmann said the new model will be a daily vehicle for four people, without giving more details.
In the meantime, the company will make all its existing models into plug-in hybrids by 2024, and the first of them will be unveiled in 2023, he said.