Bold steps urged to fast-track AfCFTA
By OTIATO OPALI in Nairobi, Kenya | China Daily | Updated: 2021-10-23 09:04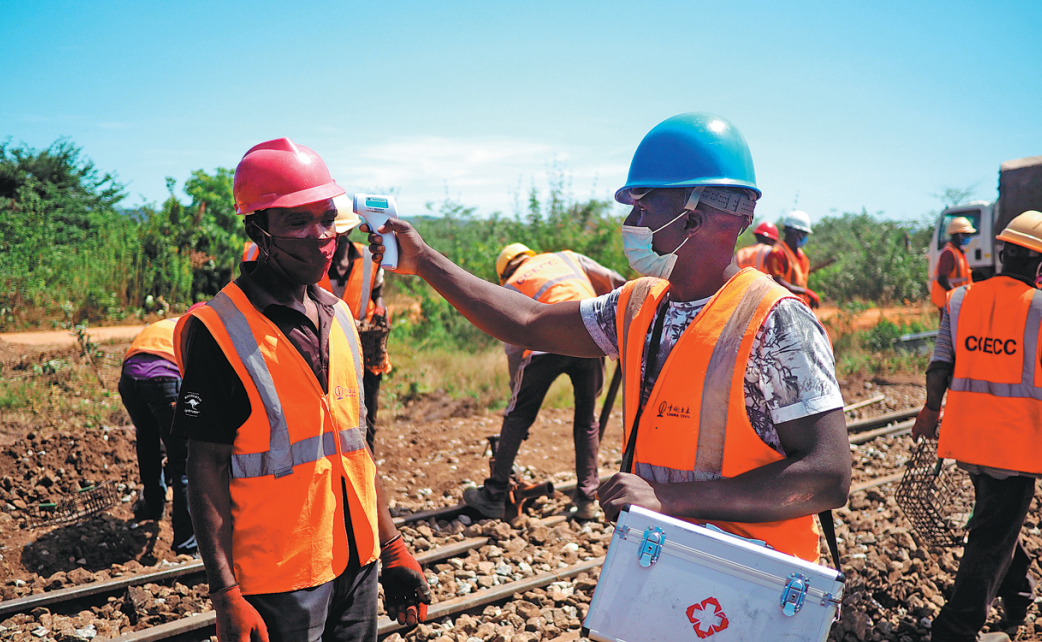 African enterprises, policymakers and investors have called for bold steps to fast-track the free flow of business and trade under the African Continental Free Trade Area, or AfCFTA.
Lazarus Chakwera, the president of Malawi, urged participants to treat the AfCFTA as an opportunity and not a success in itself in a prerecorded message to the Africa Private Sector Summit, which was held in the Ghanaian capital Accra from Tuesday to Friday.
"AfCFTA is the runway from which our economies should take off. This is because AfCFTA is complemented by other continental initiatives, including the Protocol on Free Movement of Persons and the Single African Air Transport Market," Chakwera said.
"One area that I call on all countries is to revisit their policies that regulate the movement of African nationals and goods across African borders and through ports of entry," he said.
Sponsored by the European Union under a United Nations Economic Commission for Africa partnership on AfCFTA sensitization, the meeting has invited industry giants, policymakers, entrepreneurs and CEOs across Africa to galvanize more action from deliberation into the implementation of AfCFTA.
Adeyinka Adeyemi, senior adviser to the UN Economic Commission for Africa, emphasized the role of regional economic communities and the private sector in the implementation of AfCFTA.
"The agreement would largely influence the regional economic communities' trade policies, hence the need to commence collaboration at the early stages of implementation, especially with the private sector, to ensure success," he said.
Awakened giant
Alan Kyerematen, Ghanaian minister for trade and industry, stressed the role of the AfCFTA by stating that if Africa was a sleeping giant, it has awakened with the AfCFTA like the roars from an African lion pride.
The minister further noted that the AfCFTA will be a major driver for reigniting industrialization and paving the way for engineers to collaborate with policymakers and other professionals in developing projects and programs to support the emerging industrial renaissance.
Wendell Addy, chairperson of the Africa Private Sector Summit, echoed the same sentiments by stressing that awakening Africa's sleeping giants is a call to past and present presidents, leaders, industrialists, stakeholders and the people of Africa to fully engage for the Africa We Want agenda and must have.
"It is an exciting time for citizens and the private sector of Africa, and we urge all hands on deck and a role for everyone for the success of AfCFTA," Addy said. "We need to work hard in contributing solutions, best practices and forward-looking ideas culminating in projects that can be implemented continentally, instead of the usual lamentation."