Global governance needs reform but under UN
China Daily | Updated: 2021-10-25 07:34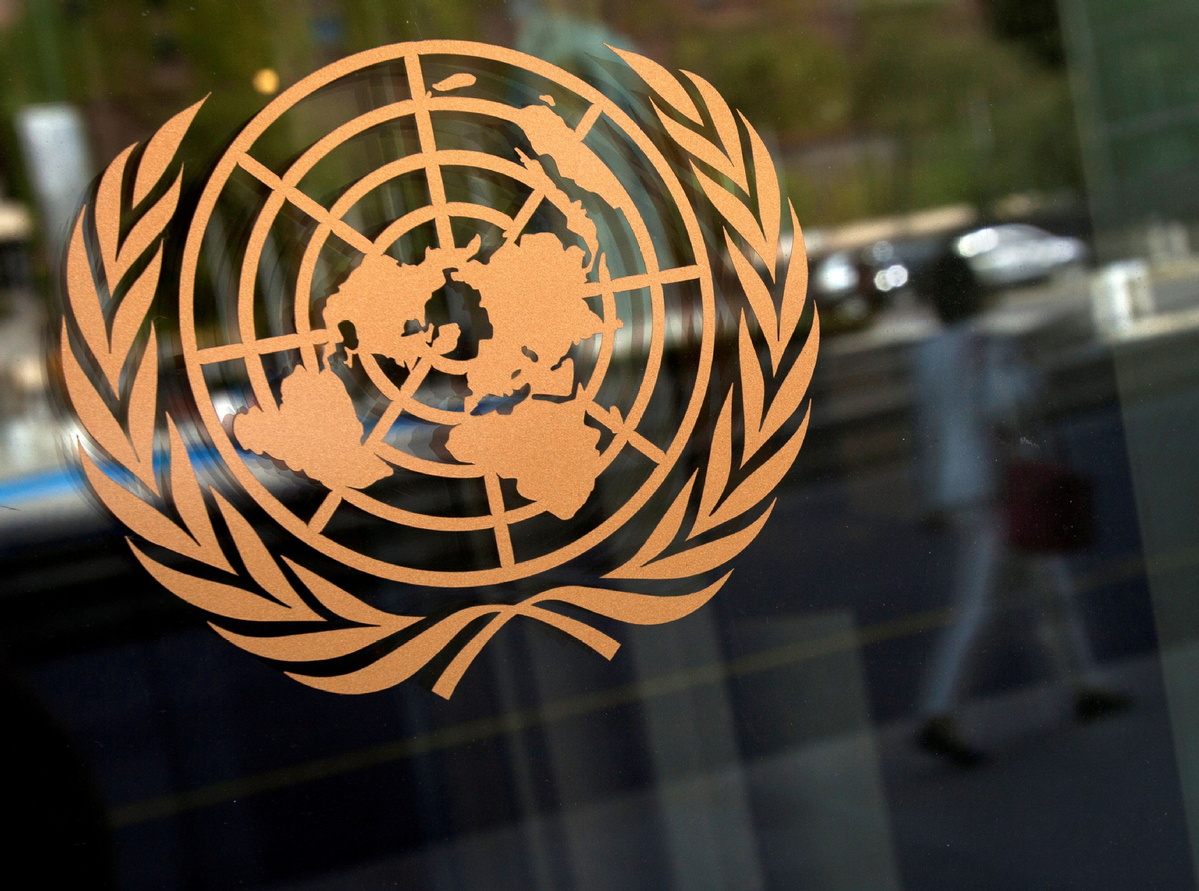 World entering risky geopolitical recession
Similar to the economy, geopolitics has a cycle of boom and bust, and a geopolitical cycle lasts longer, for decades. The world is at a precarious moment of geopolitical recession, which has been exacerbated and accelerated because of the COVID-19 pandemic.
The world is heading toward a changed course that may lead to a fall.
The course has changed not only because of the immediate consequences of the pandemic but also due to other reasons. For instance, there are fewer opportunities for countries to hold meaningful and constructive talks face to face and work together. Let's hope, in the near future, people can exchange views and thoughts at in-person meetings.
No issue can be addressed unless the issue of trust between the major powers of the world is addressed. China and the United States stand at the heart of such discussions. But not only the two countries but also the rest of the world should find ways to overcome differences and work with each other. Without the world harmoniously working together for mutual benefits, the current geopolitical recession could pose a big threat to all countries.
Vuk Jeremic, president of the 67th session of the UN General Assembly
UN peacekeeping will strengthen in long run
COVID-19 has significantly disrupted the United Nations' ability to conduct peace operations across the globe, and especially in the initial stages of the pandemic the UN had to freeze the rotation of all troops and police from contributing countries between May and July in 2020.
The UN had to adapt its work to the ground realities, with police officers, soldiers, civilian peacekeepers having to work in social isolation and lockdowns, while maintaining social distancing in countries they were posted.
The most significant challenge coming out of COVID-19 for peacekeeping is the pandemic-induced global recession and its impacts that will continue to have on the financial scope for UN peace operations. We have already seen a reduction in the budget for UN peacekeeping from about $8 billion to about $6 billion. COVID-19 will put further pressure on UN peacekeeping.
If we take that forward into a five-to-15-year projection, I would put the medium-term period into a context of moderation, which is formed, on the one hand, by the aforementioned financial pressure and, on the other, by taking into account the era of contested multilateralism and major power rivalry that we are likely to see over the next five to 15 years, and the likelihood that the UN Security Council will authorize new peacekeeping operations.
Except for special political missions in Colombia and Yemen, no UN peacekeeping operations have been authorized since 2015.
If we look beyond 15 years, the international system will adjust to a new global order that will be more consolidated. There will emerge a new global understanding of the role of the UN and the international community when it comes to peace-building. But if we look at the history of peacekeeping since its inception, we can see that peacekeeping operations have been highly adaptive.
Therefore, it is highly likely that UN peace operations will survive the transition period and will continue to be an important example and manifestation of global and multilateral cooperation.
Cedric de Coning, a research professor at the Norwegian Institute of International Affairs
New multilateralism forms can benefit more countries
The UN has a critical role to play in the quest for new forms of multilateralism. The direction in which the UN should be thinking is to find the right balance between multilateralism, which should define universal rules of the game, and "plurilateralism" that would enable greater flexibility to move the agenda forward when a universal consensus cannot be reached.
The challenge is to design a set of legitimate, well agreed-on general rules that can be implemented impartially by representatives and accountable arbiter institutions ensuring the following basic principles.
The first is that countries of the world should refrain from harming others and practicing "beggar thy neighbor" policies.
Second, countries, wherever possible, should internalize their cross-border spillover in the cyber, financial, economic and other areas.
Third, countries should effectively cooperate with regard to global commons, extending across a wide range of issues, including climate change.
Fourth, countries should deepen cooperation to produce more global public goods.
And fifth, they should promote global economic growth and development and tackle global problems together.
As for the UN, it should play a major role in developing a set of principles that would lay the foundation for a new pact of multilateralism, where institutional diversity is accepted.
And as part of its focus on multilateral efforts, the UN should promote public well-being while playing an important role in synergizing national and multilateral goals. The pandemic shows that had all countries worked together to contain it, they could have saved tens of thousands of lives and better protected global public interests, unlike the outcomes we currently have.
Dennis Snower, founder and president of the Global Solutions Initiative
The world needs inclusive order
The world is at a tipping point of establishing a new global order and global governance structure. Political and military blocs and cliques have eroded the existing world order, making the global governance system divisive, fragmented and exclusionary. Given these facts, how to reshape the global governance order has acquired added importance.
First, the global community needs to reach a consensus on a new global governance system with fundamental rules and "application-oriented" rules. Fundamental rules are general and widely accepted principles and rules-for example, the principles of the UN Charter, which have been neglected by many countries. And application-oriented rules are specific rules governing different fields.
For instance, the post-pandemic global economic recovery has been unbalanced. Developing countries, especially the least-developed countries, are facing famine, financial and refugee crises, which may reverse their development trend. So the world needs to deal with development deficits and promote co-development, upholding the principle of common benefit. In this regard, paying greater attention to the special needs of different countries, and exempting or delaying the payment of their debts can be helpful.
Besides, the international community needs to stop resorting to double standard on counter-terrorism and instead make efforts to optimize agreements on nuclear security and cybersecurity.
The international community can also improve the global governance system by making concerted efforts to build an inclusive and fair framework, which will reinforce the core status of the UN in global governance, and use the G20 platform to boost the global economy, build synergy between different regional governance mechanisms, and promote global environmental governance, public health governance and South-South cooperation.
Chen Dongxiao, a professor at and president of the Shanghai Institutes for International Studies
More needs to be done to improve global order
For China, the situation in and outside the UN constellation has improved if we look at the international telecommunications union, the international civil administration, and some other agencies and programs of the UN. The just demand of China that its voice be heard and the powers in international organizations be more fairly balanced has, to some extent, borne fruit.
But that has not been the case, for instance, in the International Monetary Fund. After rounds of reforms in the IMF, the voting share of China is slightly higher than 6 percent although China's GDP accounts for about 20 percent of the global GDP. On the other hand, while European countries' GDP accounts for about 15 percent of the global total, their voting share in the IMF is about 20 percent.
And since with great honor comes great responsibility, all countries including China should do more and do better.
Antonio Villafranca, director of studies and co-head of the Europe and Global Governance Centre, Institute for International Political Studies, Italy
World is changing due to some different factors
The world is significantly changing for three major reasons. First, global governance has changed.
Ten or 20 years ago, people used to talk about trade, investment and capital flows, about the rules for managing channels and interdependence. Today, different types of issues, from climate change and information to public housing, seem to dominate public discussions. The world needs to address these problems not only by setting rules which have no place for "beggar thy neighbor" policies but also by taking collective action.
Also, the notion of global public goods has been misused. Not everything desirable is global public good.
The second change is a higher degree of novelty. The world faces unprecedented, uneven levels of development. Poor countries' per capita GDP has grown by one-third while that of the US has doubled. The challenge is how to manage the diversity of development preferences, which has also been influenced by a variety of economic systems and the heterogeneity of values.
And the third reason is the increasing intertwining of economics and politics, which have never been completely distinct. Now people are in a world with constant interaction between economic interdependence and geopolitical rivalry.
Jean Pisani-Ferry, Tommaso Padoa-Schioppa chair of the European University Institute
The views don't necessarily reflect those of China Daily.
If you have a specific expertise, or would like to share your thought about our stories, then send us your writings at opinion@chinadaily.com.cn, and comment@chinadaily.com.cn.