Students' mental health safeguarded
By Zou Shuo | China Daily | Updated: 2021-10-25 09:31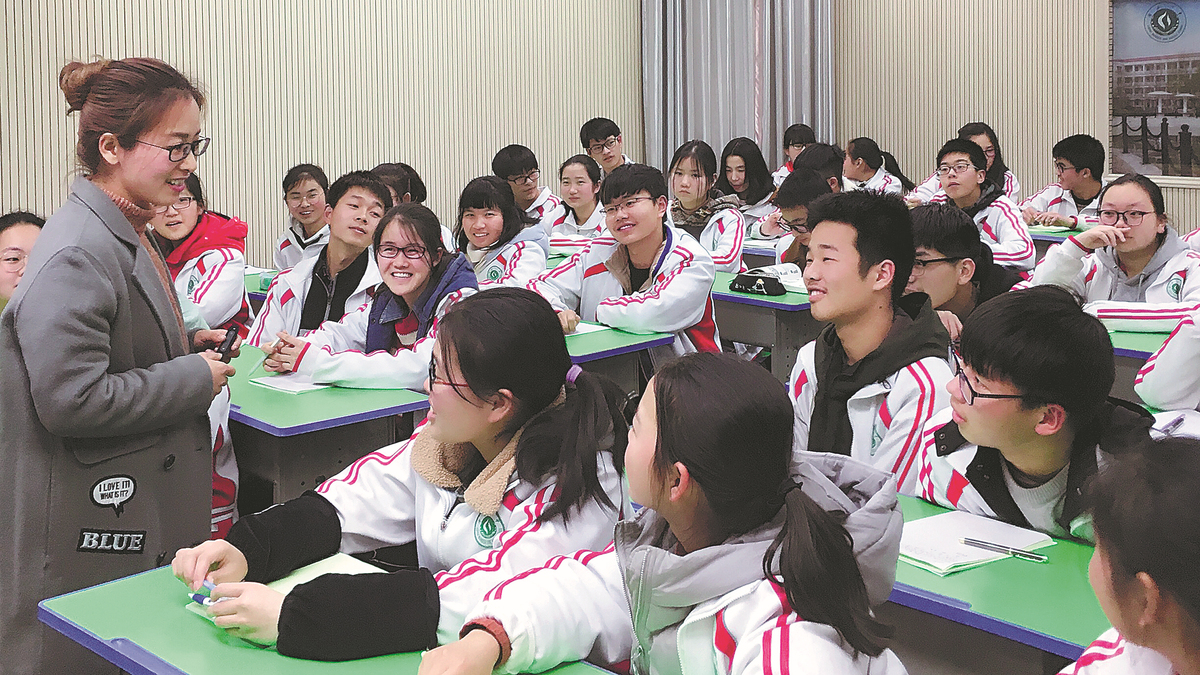 Authorities are providing help and removing the stigma attached to such issues. Zou Shuo reports.
Sun Fang, a psychology teacher and counselor at a high school in Hubei province, provides a lifeline for students experiencing serious mental health issues.
"Let's make a promise: Don't kill yourself this week, and we will continue the counseling session next week," Sun told one of the students who came to her for help.
The 17-year-old student self-harmed every week-usually by cutting her arms, which were covered with scars-said Sun, who teaches at Xishui County No 1 High School in Hubei's Huanggang city.
"She told me that it did not hurt much when she cut herself, and it helped relieve the pain caused by real life," she added.
Sun said it took four sessions for her to pass the "trust test" the student gave her, but after that, the girl started to open up.
"Once she let her guard down, I was totally shocked. I didn't know that a girl of such a young age could suffer so much trauma and hardship from her family," Sun said, adding that she could not elaborate on the trauma as the girl has not yet fully recovered.
"She could not seek help from her academic teachers, classmates or parents. I am her last hope to stop her ending her life at such a young age," she said.
Sun has been a high school psychology teacher for nine years, and she said that both the number of students with serious mental health issues and the severity of their conditions have risen in recent years.
To support their families, many parents in rural areas migrate to cities to find jobs. They leave their children to live with elderly grandparents, who often lack the skills or energy to care for them properly, she said.
The students are also under immense academic pressure to perform well in the gaokao.
The all-important national college entrance exam can change a child's fate as it can lead to enrollment at a top-tier university and possibly a high-paying job. Also, many children can easily develop mental health issues if they fail to achieve good scores in the mock exams, she said.