Alter food system to avoid climate risks
By Fan Shenggen and Meng Ting | China Daily | Updated: 2021-11-01 06:40
Editor's note: The ongoing UN Climate Change Conference in Glasgow, United Kingdom, could prompt countries to make concerted efforts to meet the goals of the Paris Agreement. How will the countries ramp up renewable energy generation and strengthen the natural systems to tackle climate change? Five experts share their views on the issue with China Daily: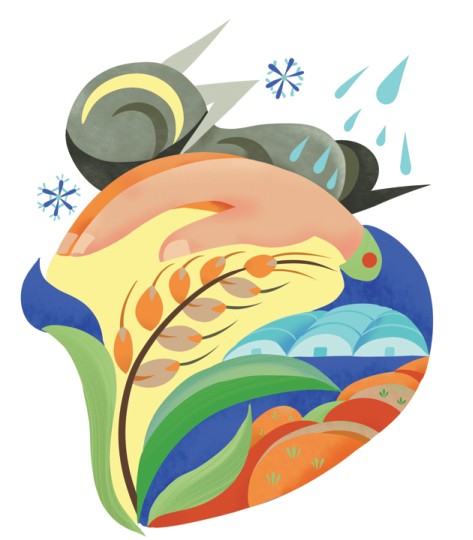 The global food system faces major risks and threats including from climate change, increasingly frequent extreme weather events, degradation and depletion of natural resources such as water and soil, loss of biodiversity, emergence of new diseases, trade chokepoints and disruptions, macroeconomic shocks, and conflicts.
Yet climate change is the single most significant risk to the food system, and the mounting climate crisis is closely linked to depletion of natural resources and loss of biodiversity, which together pose increasing challenges.
These multiple threats and their complex interrelated effects can seriously disrupt the food system, causing massive economic loss, dislocation of food supply chains, and loss of welfare for producers, consumers and other food system actors. Smallholder farmers, rural migrants, women, youth, children, low-income people, and other disadvantaged groups, especially in developing countries are particularly vulnerable to these threats and effects. Worse, they have low adaptation capability.
The COVID-19 pandemic has further exacerbated global food insecurity and malnutrition. Data and reports from the United Nations Food and Agriculture Organization show that between 720 million and 811 million people around the world faced hunger in 2020, while more than half of those were in Asia and over one-third in Africa. Millions of children below the age of 5 were affected by stunting (149.2 million, 22 percent), wasting (45.4 million, 6.7 percent) or overweight (38.9 million, 5.7 percent), particularly in Africa and Asia. And overweight and obesity continued to increase in rich and poor countries alike.
Moreover, 3 billion people worldwide were unable to afford healthy diets in 2019, and their number increased in Africa, Latin America, and the Caribbean between 2017 and 2019.
According to the 2021 UN Intergovernmental Panel on Climate Change report, in the coming decades all regions are likely to face increased and intensified effects of climate change, and with a 2 Celsius rise in global temperature, heat extremes would more often reach critical tolerance thresholds for agriculture and human health. Studies also say that by 2050, climate change will cause 3.2 percent per capita reduction in global food availability, 4.0 percent in fruit and vegetable consumption, and 0.7 percent in red meat consumption.
Also, an additional 183 million people will be at risk of hunger compared to a "no climate change" scenario by 2050. Huge uncertainties surrounding the impacts of climate change and the unclear potential of various mitigating and adaptive strategies worldwide make the risk of climate change on the global food system even more complex.
The direct impacts of climate change on agricultural productivity occur through changes in average climate, climate variability, and extreme weather events, whereas indirect impacts come from pests and diseases, water availability and other factors.
It is projected that every 1 C rise in global mean temperature would, on average, reduce global yield of wheat by 6.0 percent, rice by 3.2 percent, corn by 7.4 percent, and soybean by 3.1 percent without carbon dioxide fertilization, effective adaptation and genetic improvement.
A decline in agricultural productivity will lead to short-term variability in food supply with reduced food availability.
In addition to agricultural production, food safety and quality, food prices, and diet-related health have also affected by climate change, because of falling incomes, increasing risks, and market disruptions.
And the strong negative effects of climate change are linked with higher warming levels at lower latitudes where developing countries are concentrated and the adaptation capability of people, especially poor rural households, is low due to poverty and weak social welfare systems.
To cope with, if not prevent, the climate-induced risks to food security and nutrition, it is crucial to make the food system healthier, more efficient, resilient, inclusive and sustainable. Innovations and changes in technologies, policies, institutions, and behaviors are key to promoting this transformation, especially in developing countries and emerging economies.
First, win-win technologies including yield-enhancing technologies (for example, precision agriculture), conservation technologies (regenerated agriculture), nutrition technologies (biofortification), and information and data technologies (early warning and response systems) should be supported, in order to mitigate the risks from climate change. It is necessary to integrate these technologies with risk-informed and shock-responsive social protection systems by enhancing risk management and early response capacities to shocks and crises.
Second, policy innovations such as taxing emission-intensive foods, investing in rural infrastructure and irrigation/drainage, providing subsidies and support to establish and expand national disaster insurance and reinsurance systems, as well as reorienting research and development toward climate-smart agri-food should be promoted to make the food system more resilient.
Policies and programs are urgently needed to increase agricultural productivity, strengthen smallholder farmers' linkages to markets, and ensure the full participation of youth, women, and marginalized people in the sector's growth.
Third, global governance mechanisms and institutional coordination capacity need to be strengthened to match the increased scope of global action required to address and respond to risks and threats. A scientific platform for the food system, similar to the IPCC, can provide the basis for the transformation of the food system at the global level, act as a platform for meaningful dialogue, and provide evidence-based advice for different stakeholders, facilitating decision-making.
Fourth, individual farmers and consumers should be encouraged to change their habits and transition toward more healthy and sustainable diets, protect and restore ecosystems, and reduce food loss and waste. And boosting the resilience of producers and consumers by helping them adapt to climate change is important to prevent conflict and climate change risks.
The views don't necessarily reflect those of China Daily.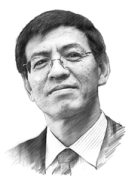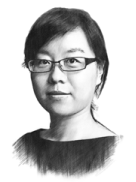 The opinions expressed here are those of the writer and do not necessarily represent the views of China Daily and China Daily website.
If you have a specific expertise, or would like to share your thought about our stories, then send us your writings at opinion@chinadaily.com.cn, and comment@chinadaily.com.cn.