Cooperation urged to fight relics trafficking
By WANG KAIHAO | China Daily | Updated: 2021-11-15 07:40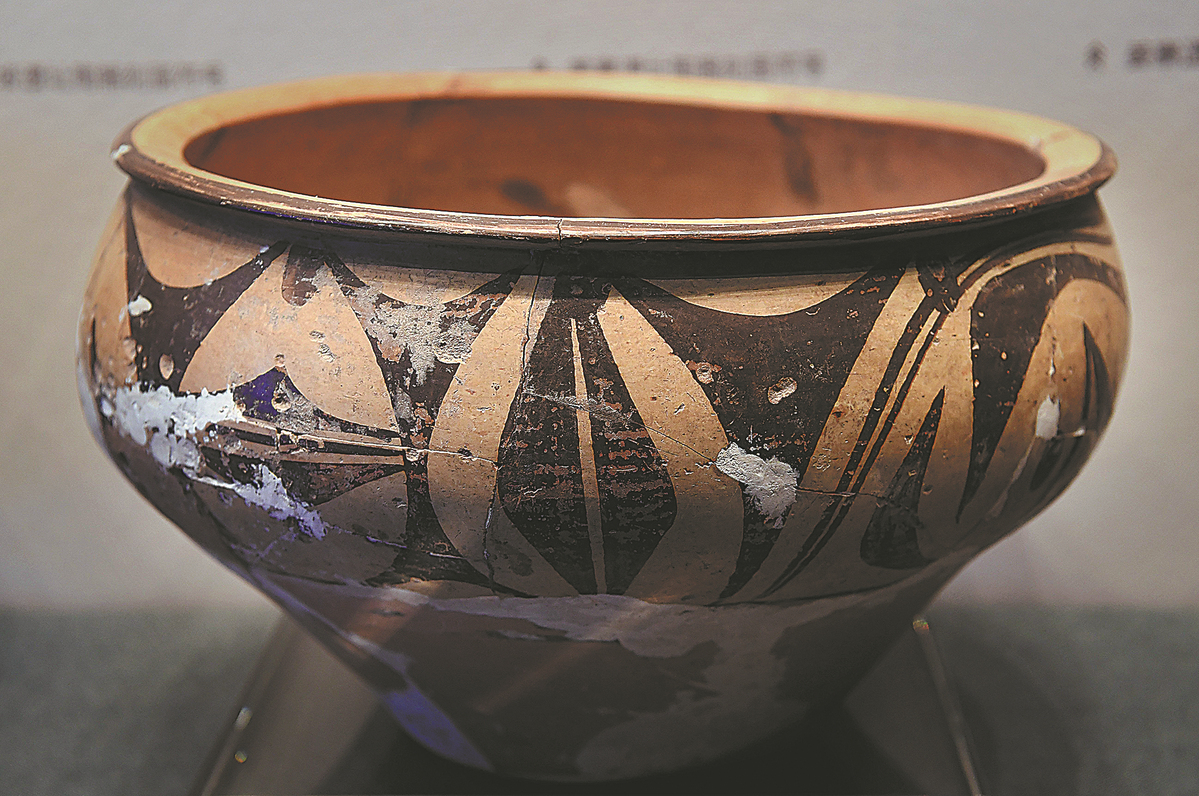 China vowed to further strengthen international cooperation to fight cross-border crimes related to cultural relics on Sunday, which was International Day Against Illicit Trafficking in Cultural Property.
"Within the framework of international conventions, we'd like to build more multilateral platforms and enhance regional cooperation for joint actions," Guan Qiang, deputy director of the National Cultural Heritage Administration, said during an online meeting marking the event.
"Communication among peoples has no barrier of national borders, but cultural relics have their ownerships," Guan said.
In 2019, the United Nations Educational, Scientific and Cultural Organization designated Nov 14 as International Day Against Illicit Trafficking in Cultural Property in order to draw more attention to this crime and how to combat it.
The move highlighted the importance of international cooperation and proactive measures through the Convention on the Means of Prohibiting and Preventing the Illicit Import, Export and Transfer of Ownership of Cultural Property, commonly known as the 1970 Convention.
China joined the 1970 Convention in 1989, and it has been endorsed by 141 countries as of March.
Separately, China has signed bilateral agreements or memorandums of understanding on relics repatriation with 23 countries, including the United States, Italy and Switzerland.
A myriad of Chinese cultural relics were lost overseas in the later part of the 19th century to the early 20th century due to war and illicit trade.
From 1876 to 1928, for example, more than 40 so-called foreign "exploration teams" went to Northwest China to take numerous relics related to precious grotto temples-key witnesses of cultural communication along the ancient Silk Road-through theft and deception, Huo Zhengxin, a professor at China University of Political Science and Law, said at the meeting.
"Many overseas antique dealers and museums then were lured by the market and joined in the illicit trade," Huo said. "This so-called 'exploration' grew from admiration for Eastern cultures by name, but they were cultural invasions of China by nature."
Since 2012, more than 1,700 Chinese cultural relics that were lost overseas have been repatriated through diplomatic channels, judicial and law enforcement cooperation, negotiation and other means.
"We retain the right to repatriate looted and lost cultural property taken overseas in history," Guan said. "We also support the proactive action in the international community for returning the artifacts looted during colonial periods."
Tomb robbery and other relic-related crimes were blamed for Chinese cultural relics being smuggled overseas and a crackdown on such violations has largely improved the situation.
Police nationwide have recovered over 100,000 lost cultural relics since 2017, Zheng Xiang, a Ministry of Public Security official, said at the meeting. The number of cultural relic-related cases reported in 2020 was the lowest in the past decade, he said.
China now has a strict licensing system for the export of cultural relics that forbids export of any cultural relic dating from before 1911, the end of the Chinese monarchy.
Guan, of the National Cultural Heritage Administration, said the country should also take international responsibility to prevent illicit imports of cultural relics.
In 2018, China established a national database for stolen foreign cultural property, which includes information on over 6,900 artifacts from such countries as Iraq, Ecuador and Peru.
"It is also available to the public," Guan said. "The public and professionals are urged to increase their awareness to boycott trade in cultural relics stolen from other countries as indicated by the database."
Lazare Eloundou Assomo, director of UNESCO's division for culture and emergencies, said in a video speech at Sunday's meeting: "We commend China for your successful achievements in the recent years, including the enhancement of the national legal framework, judicial measures, law enforcement ... and the fruitful return and restitution efforts."