Trade with Beijing a boon to employment in US state
By LIA ZHU in San Francisco | China Daily | Updated: 2021-11-15 09:39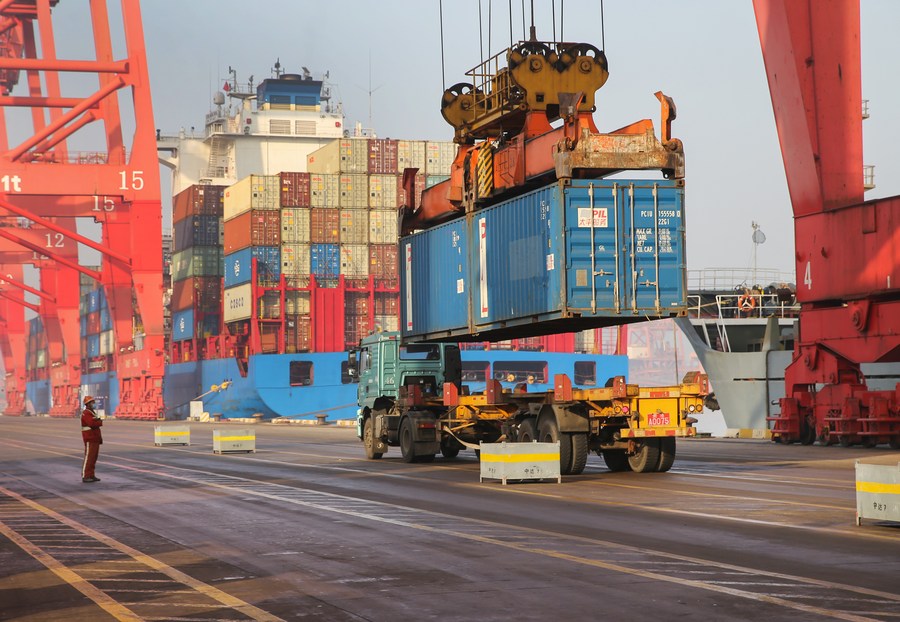 The US state of Oregon is experiencing record exports and growing imports from China despite tensions between the United States and China.
China is Oregon's largest trading partner, and the state is China's fourth-largest source for imports. Last year, Oregon's exports to China were worth about $9.5 billion, an increase of 32 percent on 2019, the Oregon governor's office said.
The state's first congressional district, which covers part of the city of Portland, exported $7.5 billion worth of goods to China last year, more than any of the other 434 congressional districts that elect members to the US House of Representatives, said the 2021 District Export Report, published by the US-China Business Council recently.
In the district is an area known as Silicon Forest, which is home to high-tech manufacturers. Its exports to China have more than doubled over the past 10 years. The rapid growth, driven mostly by booming exports of semiconductors, helps the district's exports support more than 24,500 jobs, about 9,000 more than in 2018, the report said.
"Our relationship with China allows us to expand Oregon's business and trade partnerships, promote our booming agricultural market and support jobs for Oregonians," Charles Boyle, a spokesman for Governor Kate Brown, said.
More than 1,000 businesses in the state, particularly in the computing, agriculture and food products industries, do business with China, Boyle said.
While China is the top foreign market for Oregon's grass seed-about $45 million in seed went to China last year-trade with China is dominated by semiconductors produced in the state and shipped to China, where they are assembled into electronic products, Boyle said.
Semiconductors and their components make up the second-largest category of US goods exported to China, and more than half come from Oregon's first congressional district.
"The Port of Portland enjoys a strong trade connection with China, with goods flowing in both directions," said Keith Leavitt, chief of the Port of Portland's Trade and Equitable Development Division.
"On the export side, some of our top products include integrated circuits, electronic instruments and footwear parts that travel through our airport, while vehicles, fertilizer, grains and soybeans make their way to China through our seaport.
'Important market'
"China is an important market, and our businesses value the two-way trade that the Port of Portland's air and marine connections provide."
On average, US exports to China have grown 2.4 percent a year over the past 10 years, which is faster than the rest of the top goods markets in the US. Last year, US exports to China rose 18 percent, while exports to the rest of the world fell 15 percent, the US-China Business Council report said.
"This disparity is likely the result of China outpacing the rest of the world in its recovery from the pandemic-induced slowdown," the report said. It also attributed the growth to Chinese tariff exclusions in support of Phase One trade commitments, which "encouraged a more normal flow of goods from the US despite both countries maintaining heightened tariffs on each other's goods".
Despite the uncertainty around the removal of tariffs by both sides, Boyle said Governor Brown believes that increasing business, cultural, and educational connections between Oregon and China will help promote trade.