Changan unveils EV brand with Huawei, CATL
chinadaily.com.cn | Updated: 2021-11-16 16:20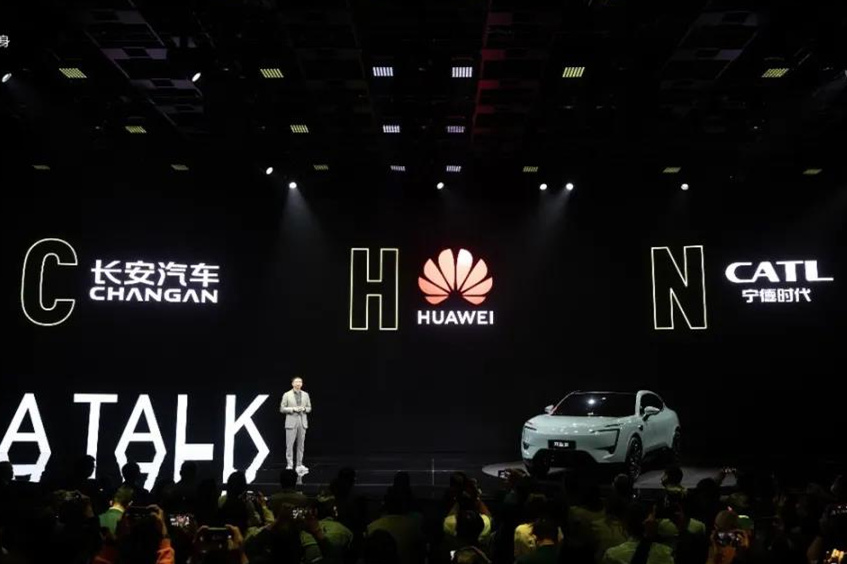 Chinese carmaker Changan unveiled an electric car marque, Avatr, on Monday, in collaboration with technology giant Huawei and battery maker CATL.
Avatr said it is integrating the strengths of the three companies, which specialize in car production, smart solutions and battery making respectively.
Changan holds roughly 39 percent of Avatr, while CATL, China's largest battery maker, owns about 24 percent, as the second largest shareholder.
Huawei does not hold shares in the joint venture but it is involved in the development of the brand's vehicle architecture.
Avatr said its first model, which will hit the market in 2022, is a crossover. It will have a driving range of at least 700 km on one charge and can accelerate from zero to 100 km/hour in less than 4 seconds.
China is the world's largest market for electric cars and plug-in hybrids. Their sales rocketed 134.9 percent year-on-year in October to about 383,000 units, accounting for 16.4 percent of total vehicle deliveries in the month.
Deliveries in the first 10 months this year totaled 2.54 million, making up 12 percent of total vehicle sales in the same period. The figure was 5.8 percent in 2020.
Zhang Yongwei, a chief expert at Chinese auto think tank EV 100, said electric cars and plug-in hybrids would account for 30 percent of new vehicle sales in the country in 2025.
The percentage of smart vehicles with connectivity functions will make up at least half of total deliveries in the same year, he said.