Kuaikan to use tech to empower creation of comics
By Ma Si | chinadaily.com.cn | Updated: 2021-11-17 11:32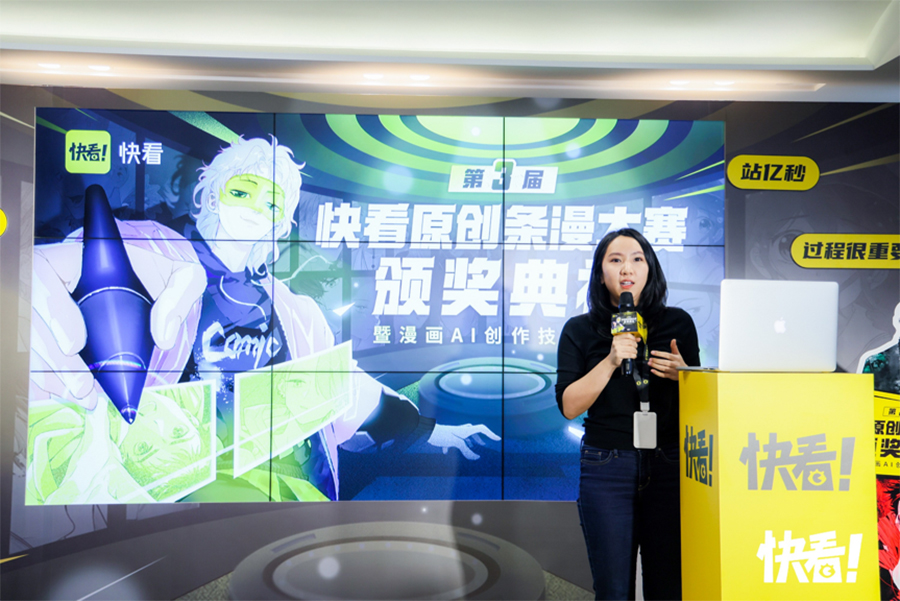 Chinese e-comics platform Kuaikan is ratcheting up resources into research and development, as it bets big on cutting-edge technologies to empower the creation of original comics.
Chen Anni, CEO and founder of Kuaikan, said technological innovation can provide Chinese comics an opportunity to grow fast.
As a technology-driven content-based internet company, Kuaikan said it has so far invested 500 million yuan in research and development. The company has gathered a large number of R&D engineers from tech giants such as Google, Microsoft, Baidu, Alibaba and Tencent, and they are focusing on how to better leverage data and artificial intelligence technologies to empower the creation of comics.
At the awards ceremony of a comics competition held by Kuaikan on Tuesday in Beijing, the company announced that it has inked strategic partnerships with renowned Chinese universities Harbin Institute of Technology and Southern University of Science and Technology to set up AI laboratories. They are exploring technologies such as how to use AI to convert static comics to videos.
Li Runchao, co-founder and chief technology officer of Kuaikan, said the company will continue to increase technical input to enable the creation of comics, so that technology can help deliver better content.
Meanwhile, Kuaikan is stepping up the push to grow its international influence. Kuaikan is cooperating with more than 70 comic platforms around the globe, covering nearly 200 countries and regions in 12 languages including Japanese, Korean, English, French, German, Spanish, Portuguese and Russian. That came three years after Kuaikan started exploring overseas markets in 2018.
The company also said it has set up a joint venture with the South Korean app marketplace One Store, one of its investors, to help Chinese comics go global.