Baidu reports revenue, R&D increases in Q3
By Fan Feifei | chinadaily.com.cn | Updated: 2021-11-17 20:08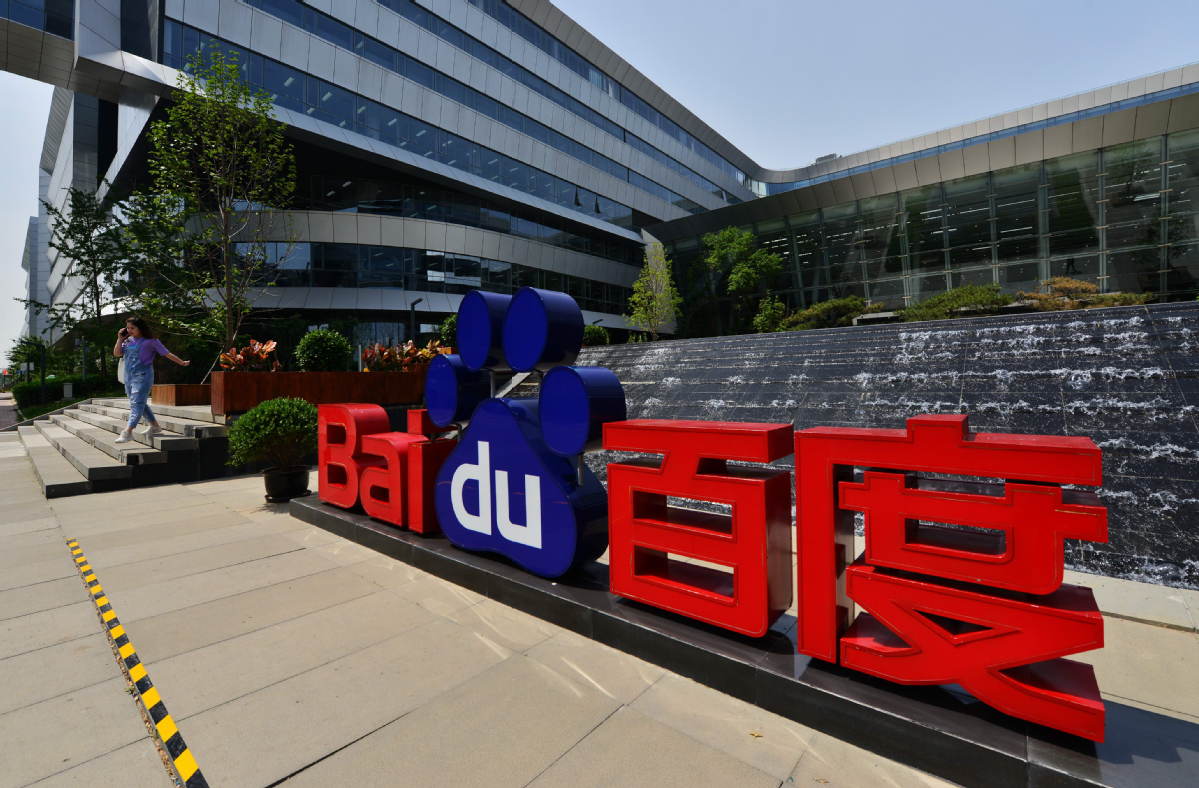 Chinese tech giant Baidu Inc reported its total revenue reached 31.9 billion yuan ($4.95 billion) in the third quarter of this year, an increase of 13 percent year-on-year, yielding a non-GAAP (generally accepted accounting principles) net profit of 5.1 billion yuan.
Baidu's Apollo L4 self-driving vehicles have accumulated over 16 million kilometers of testing distance, up 189 percent on a yearly basis, and received 411 autonomous driving permits, according to the company.
Robin Li, co-founder and CEO of Baidu, said Apollo Go robotaxi services have provided 115,000 rides in the third quarter, making Baidu the largest robotaxi service provider globally. The company plans to expand Apollo Go services to 65 cities in 2025, and 100 in 2030, Li added.
To date, Baidu's robotaxi services have been launched in the cities of Changsha, Cangzhou, Beijing, Guangzhou and Shanghai.
The company is continuing to invest in R&D for key technologies. For the third quarter, R&D expenses were 6.2 billion yuan, up 35 percent year-on-year.
"Baidu is bringing innovation across the consumer, enterprise and public sector with our commitment to artificial intelligence," Li said. "Our AI Cloud is helping businesses better serve customers and move faster with greater efficiency. We are building Baidu Apollo smart transportation and intelligent driving to smooth traffic congestion, accelerate the move to electric vehicles and reduce traffic accidents."
Baidu's core business delivered another solid quarter, powered by AI cloud revenue growing 73 percent on a yearly basis, said Luo Rong, CFO of Baidu. "With a diversified AI portfolio, including cloud services, smart transportation, smart devices, self-driving, smart EVs and robotaxis, we are well positioned for long-term growth."
In addition, Baidu AI Cloud continues to hold a firm position among the top four cloud providers in China, with revenue growth exceeding 70 percent for two consecutive quarters.
When it comes to the mobile ecosystem, Baidu App's monthly active users reached 607 million, up 12 percent year-on-year, and daily logged in users reached an all-time high of 79 percent in September.