Baidu beats Waymo as biggest robotaxi service provider
By Li Fusheng | chinadaily.com.cn | Updated: 2021-11-18 11:00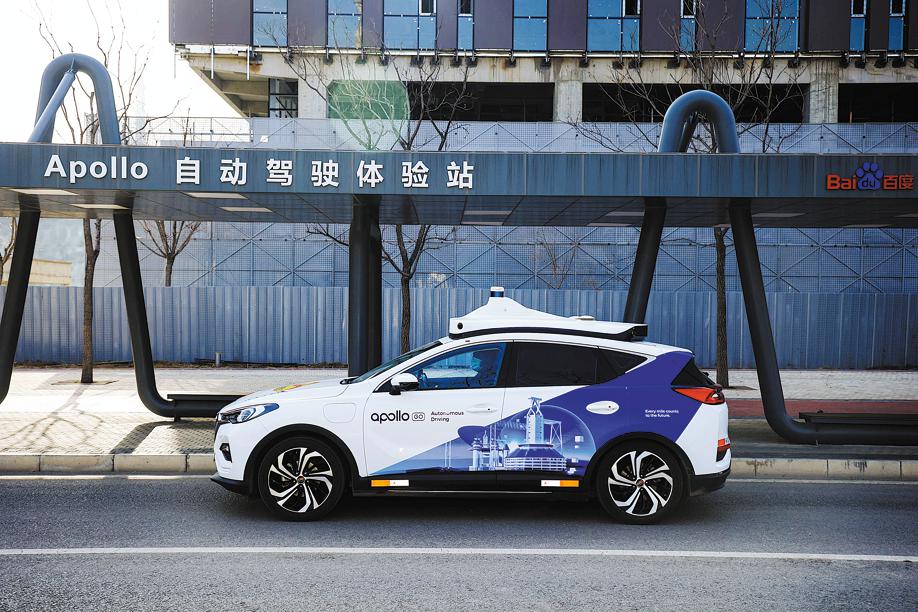 Baidu has become the world's largest autonomous mobility service provider, with over 115,000 rides completed via its Apollo Go platform in the third quarter this year, said CEO Robin Li. Statistics show that Waymo offers 20,000 to 40,000 rides in a quarter on average.
Li made the announcement in an internal letter to Baidu employees on Wednesday after the company released its quarterly financial results.
The company's third quarter revenue ended Sep 30 reached 31.9 billion yuan ($4.95 billion). Non-GAAP net income attributable to Baidu was 5.1 billion yuan, beating market expectations.
Li said Baidu's progress in autonomous mobility is part of its continuous investment in research and development.
Its statistics show that R&D expense in the third quarter was 6.2 billion yuan, increasing 35 percent year-on-year, but Baidu did not offer investment details in the autonomous driving sector.
The Apollo Go service is now available in five cities including Beijing and Shanghai, where people can hail a robotaxi via a smart phone application. Li said the service will be available in 65 cities by 2025 and 100 cities by 2030.
Baidu now has 411 autonomous driving permits across the country. It finished over 16 million kilometers of Level 4 tests by the end of September, up 189 percent from the same period last year.
The company has unveiled the Apollo Moon, its fifth-generation robotaxis, with local Chinese carmakers Arcfox, Aion and WM Motor. Compared to its predecessor, the Apollo Moon models' production costs are halved but their performance is much better, said Baidu.
Earlier this year, DeepWay, a Baidu-backed company, unveiled a smart new energy heavy-duty truck, marking Baidu's entry into the multi-trillion-dollar global freight market.
The truck, called Xingtu, is designed to enable L3 self-driving on high-speed freight routes and achieve L4 capabilities on these same routes between 2024 and 2026.
Baidu is also stepping up efforts to revamp transportation, reducing traffic congestion and tailoring road infrastructure for autonomous vehicles. The company said its smart transportation solution has been adopted by 24 cities across the country.