The future of island states and poor countries in the face of climate change
By M.M. Palitha Mahinda Munasinghe | chinadaily.com.cn | Updated: 2021-11-18 14:24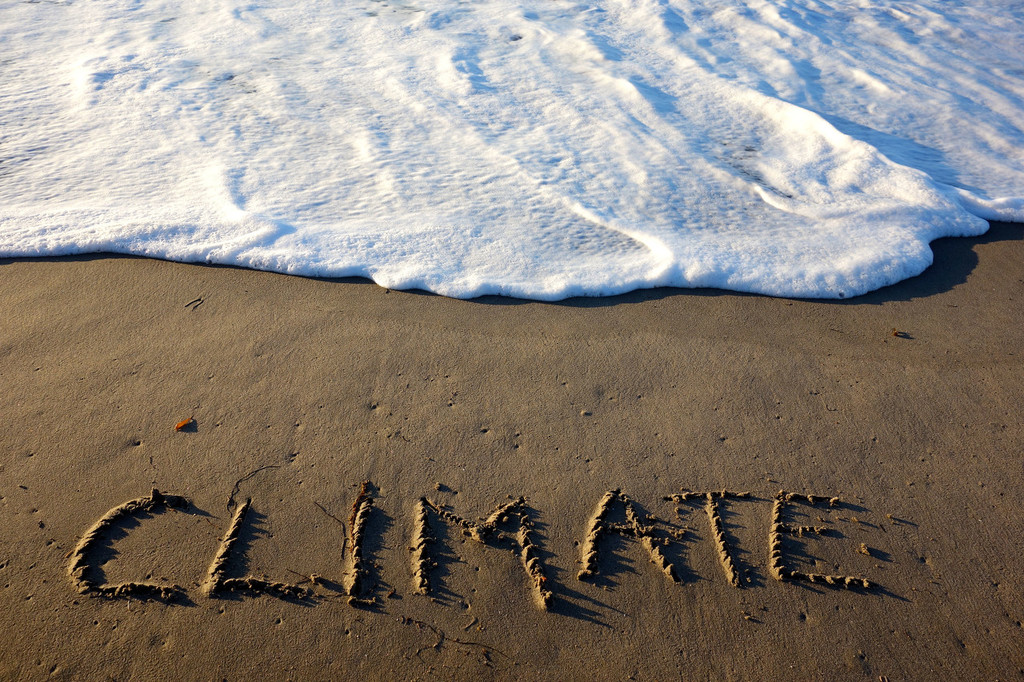 Delegates from 195 countries signed the most important Memorandum of Understanding in world history on December 12, 2015 in Paris. Scientists have warned that if global warming continues to be uncontrollable, its catastrophic effects will be irreversible. The Intergovernmental Panel on Climate Change warned said that by 2030, the Earth's temperature is expected to exceed 1.5 degrees.
According to a report released at the recent COP 26 conference in Glasgow, 65 countries in the world are at high risk for climate change. However, the consequences of this situation are expected to affect the rest of the world. In addition, they predict that by 2050, GDP will fall by an average of 20 percent in high-risk countries, and that poverty in those countries will inevitably rise. Small island nations of the world will not be able to avoid the sudden surge of storms if global warming continues. Millions of people could be displaced without access to drinking water and food, and infrastructure could be destroyed, according to the World Health Organization.
Meanwhile, the deforestation in Africa and some parts of South America and Asia and the illegal use of fossil fuels are also problematic. Coal-fired power plants around the world are responsible for 46 percent of carbon dioxide emissions and 72 percent of total greenhouse gas emissions. Pollution from coal-fired power plants is linked to public health impacts such as heart and lung disease, neurological disorders, asthma and cancer. In addition, such projects can result in global warming with the emission of mercury, sulfur dioxide, nitrogen oxides, carbon monoxide and arsenic, and acid pollution, and pose a serious problem. It is a fateful phenomenon that global climate change, a catastrophe created by rich countries against nature, is now affecting island states and poor countries more powerfully.
In addition, in the wake of the impending catastrophe, those countries that had previously ignored climate change to protect their economic and political power are now appalled by the consequences. However, many developed countries are still emitting greenhouse gases in quantitative quantities and are still ignoring climate change for economic reasons. Moreover, as developing countries such as India, Indonesia and Vietnam face expanding economic challenges, this historic shift in responsibility is echoed in the current climate debate. Poverty and human security challenges are another aspect, along with extreme weather events such as droughts, floods and mudslides in Africa and Asia. It is also unfortunate that the support of rich and powerful countries for the world's island nations as well as poor countries remains at a low level. However, we must not forget that it is against this backdrop that they are working to find solutions to global climate change.
Increasing carbon dioxide, methane, nitrous oxide and other greenhouse gas emissions are the driving force behind climate change. Accordingly, the answer that can be assumed based on the data collected as to who is responsible for most greenhouse gas emissions may not be so clear. However, looking at the total volume of greenhouse gases a country emits annually, researchers have identified the countries that emit the most greenhouse gases each year. China, the United States, India, the European Union, Russia, Indonesia, Brazil, Japan, Iran and South Korea top the list.
Whatever the arguments, the effects of climate change are growing in many ways and will affect almost every living thing on earth. Extreme temperatures are forecast to cause glaciers to melt, sea levels to rise, droughts to intensify, and more intense rain and dust storms. There is still no clear positive answer to this global challenge. Climate change is an extraordinary threat to our planet. Otherwise, it will be more difficult for the humans and animals to endure these extreme conditions.
The greenhouse effect is a natural process that keeps the Earth's atmosphere at the temperature necessary to actually sustain life. Gases such as carbon dioxide, methane, and nitrous oxide, which act like glass walls in a greenhouse, retain the sun's heat in the atmosphere and prevent it from escaping. Clouds and the atmosphere reflect about a third of the sun's radiation back to Earth, absorbing about 20 percent of it. About 50 percent of the remaining radiation reaches the Earth, where it is absorbed by the oceans and land. The Earth also releases heat back into space. Some of this heat travels through the atmosphere. However, most of it is absorbed and retained by greenhouse gases before leaving. This mechanism helps to keep the earth warm. That condition has helped to sustain the flora, fauna and human life on Earth.
In general, the greenhouse effect warms the earth enough to sustain life. Meteorologists and physicists predict that without the greenhouse effect, the Earth's average temperature would drop from 14 C to minus 18 C. The greenhouse effect has aided life on Earth for millions of years. Today, however, human activities, such as deforestation and the use of fossil fuels, are releasing more and more greenhouse gases into the atmosphere. It absorbs most of the sun's radiation and contributes to global warming. As climate change worsens, governments, international organizations, NGOs, and scientists have come forward to highlight the consequences. Accordingly, reducing or preventing greenhouse gas emissions and responding to the effects of climate change are being adopted as courses of action.
There have been international efforts to assist developing countries adapt to climate change. Governments and community groups lead efforts in their countries. Efforts have been made to resettle communities away from flood-prone areas and to help them secure food and water supply in drought-affected areas. Many experts agree that governments, not individuals or private enterprises, should lead the fight against climate change. It is unfortunate, however, that they do not agree on the most effective options for solving the problem.
Scientists are focusing on the Industrial Revolution, marking the beginning of a period in which human activity began to release large amounts of greenhouse gases into the atmosphere. Since then, global temperatures have risen by more than 1 C, with scientists predicting that this could rise to between 2 C and 6 C in the next century. Global warming has caused fluctuations throughout Earth's history. However, NASA reveals that the rate of change we are experiencing today is unprecedented, a cause of serious anxiety.
In particular, the Kyoto Protocol, another important climate agreement prior to the Paris Agreement, required that each country reduce its greenhouse gas emissions to specific standards. Its responsibility for rectification rests with the developed countries, which emit the most gases. Accordingly, the EU initially wanted to cut greenhouse gas emissions by 8 percent and did not demand any reductions from underdeveloped countries. However, under the Paris Agreement, all countries have agreed to share responsibilities collectively. Accordingly, all countries in the world will voluntarily work out national strategies to achieve this based on their economic capabilities. This means that every country that agrees to the agreement will work unconditionally to reduce its emissions through its own national plan. Accordingly, the plans of each country may differ significantly from one another and results may vary depending on a country's specific goals, aspiration levels, and even how they measure emissions cuts.
However, transformation is needed to reduce the informal and unrestricted industrial emissions in the areas of transportation, production, construction and land use. The goal is to bring it down to zero in practice by 2050. The industrial emissions reduction alone will not be enough. However, we must meet it to prevent a global catastrophe. This ambitious goal requires greater investment in the protection, restoration and improvement of forests and wetlands that naturally remove carbon from the atmosphere for an energy transition.
Today, an incredible solution to the problem of climate change is the photosynthesis process. It greatly helps to regulate the amount of carbon dioxide in the atmosphere. Apart from that, it has contributed to human well-being by naturally purifying water and air, conserving biodiversity and building healthy soil. That is why we need to protect our natural resources. However, as domestic energy demand continues to rise in line with economic growth, our country also needs to move quickly to work toward developing the economy through lower carbon emissions and renewable energy use.
To this end, a wide range of opportunities can be created for nature conservation projects by incorporating renewable energy from solar, wind and ocean waves into the main power grid. In addition, the use of more electrified vehicles and machinery is now being seriously considered. Carbon pollution can also be significantly reduced by systematically developing forests throughout the country and encouraging investment in renewable energy solutions associated with farmland and grasslands. We can also contribute to adaptation to climate change by cultivating plants such as mangroves in high-risk wetlands.
At the same time, the effects of ocean storms and coastal erosion in the face of climate change will severely jeopardize the lives and livelihoods of the vast coastal fishing communities. Living coral reefs, especially those close to the coast, can reduce coastal waves by 97 percent on average and protect more than 200 million people globally. It has been identified that 95 percent of all commercially important fish species depend on coastal habitats at some stage in their life cycles. They store carbon in their environment for thousands of years. It filters and purifies coastal waters, reducing pollution from agricultural and industrial effluents.
Therefore, the establishment of new coral reefs and the creation of an ecosystem for it can lay a healthy environment for coastal communities as well as a good foundation for a tourism economy. The widespread use of land for housing, buildings and highways is also a major driver of climate change. That is why the land use sector is responsible for soil degradation, deforestation and loss of biodiversity. We must immediately implement new solutions based on land development, an issue that is currently receiving little attention. Nature and technology together provide us with many of the tools needed to mitigate climate change. However, the question is whether we have the political will to use them quickly.
We know we need to accelerate the transition to renewable energy. We have come a long way in to understand the realities on the ground. We still have time to mitigate the effects of climate change. However, they should be done with hard work and courage.
The author is a Sri Lankan freelance writer.
The opinions expressed here are those of the writer and do not necessarily represent the views of China Daily and China Daily website.
If you have a specific expertise, or would like to share your thought about our stories, then send us your writings at opinion@chinadaily.com.cn, and comment@chinadaily.com.cn.