Benefits from China's partnership with ASEAN seen spreading far and wide
By YANG HAN and PRIME SARMIENTO in Hong Kong | China Daily | Updated: 2021-11-23 06:51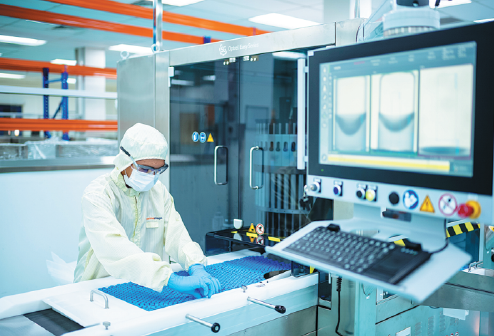 Relations between China and the nations of Southeast Asia are set to reach new heights, benefiting the region and beyond, with the announcement of a new partnership agreement, analysts say.
During a special summit on Monday marking the 30th anniversary of China-ASEAN dialogue relations, Chinese President Xi Jinping announced that the two sides will establish a comprehensive strategic partnership, representing a new milestone in bilateral relations with the Association of Southeast Asian Nations.
Suthiphand Chirathivat, executive director of the ASEAN Studies Center at Chulalongkorn University in Bangkok, said the upgraded ties will further deepen integration between China and ASEAN beyond trade liberalization and facilitation to encompass areas including digitalization, the green economy, human resources development and connectivity.
Noting that Xi called for expanded cooperation in emerging areas like the digital economy, Suthiphand, who is also executive director of Thai conglomerate Central Group, said he sees opportunities for his group, which has been working with Chinese internet giant JD in e-commerce and fintech services over the past few years.
Pacita Juan, trustee of the Philippine Women's Economic Network, said the establishment of the China-ASEAN comprehensive strategic partnership is good for the region, and will help ASEAN member states like the Philippines to supply tropical food products to China.
New opportunities can be explored in the trade of bananas and other fruit, and especially organic products, said Juan, whose network in Manila promotes the economic empowerment of women.
Academic Siah Hwee Ang said it was a good move on the part of both sides to upgrade their ties.
China and ASEAN will grow faster due to their mutual support, said Ang, a professor of international business and strategy at the Victoria University of Wellington in New Zealand. Their cooperation will benefit the global economy, the scholar said.
'Important pathway'
Rajiv Biswas, Asia-Pacific chief economist at consultancy IHS Markit, said: "President Xi highlighted the strong economic partnership that has already been built between China and ASEAN.
"One important pathway to strengthening economic cooperation has been through the establishment of free trade areas.
"China-ASEAN bilateral economic ties have grown at a very rapid rate over the past three decades," he said, referring to bilateral trade in goods between the two sides rising to $685 billion in 2020.
In his speech, Xi said China and ASEAN need to fully harness the role of the Regional Comprehensive Economic Partnership, begin work to upgrade the China-ASEAN Free Trade Area at an early date, and enhance the level of trade and investment liberalization and facilitation.
Xi also announced an additional $1.5 billion of development assistance for ASEAN countries over the next three years to support their economic recovery, as well as an additional 150 million doses of COVID-19 vaccines to them to help increase their vaccination rates.
"The wide range of new initiatives proposed by China to strengthen bilateral economic ties with ASEAN will accelerate bilateral trade and investment flows," said Biswas, adding that China's substantial new development assistance initiatives for the ASEAN nations will also help to support their economic recovery from the pandemic.
Dicky Budiman, an epidemiologist at Griffith University in Australia and a former secretary of supervisory bodies at Indonesia's National Health Insurance, said collaboration between ASEAN and regional partners, including China, is important for establishing health security on regional and global levels.
Collaboration urged
"ASEAN (member states) must have collaboration with their regional partners in strengthening their health systems because there's a big disparity between the more developed and less developed countries (in the region)," said Budiman, who helped the Indonesian Ministry of Health with its pandemic management strategy over 20 years.
As many ASEAN countries are busy with their domestic COVID-19 situation, Budiman said it is necessary to cooperate with partners like China, which has a big capacity in technology and finance.
Austin Ong, a researcher at the Integrated Development Studies Institute in Manila, said the Chinese president's speech is significant as it presents both a comprehensive vision and specific implementable programs, from pandemic cooperation to trade and people-to-people exchanges.
"President Xi's speech provides not only a frank assessment of current dynamics and geopolitical tensions in the region but more importantly a forward-looking prognosis that is combined with a plan of action for a more peaceful and progressive ASEAN region founded on the pillars of respect, cooperation and people-centric development," said Ong.
ASEAN, founded in 1967, is made up of Brunei, Cambodia, Indonesia, Laos, Malaysia, Myanmar, the Philippines, Singapore, Thailand and Vietnam.