Man in US Wisconsin charged with 5 counts of intentional homicide
Xinhua | Updated: 2021-11-23 07:00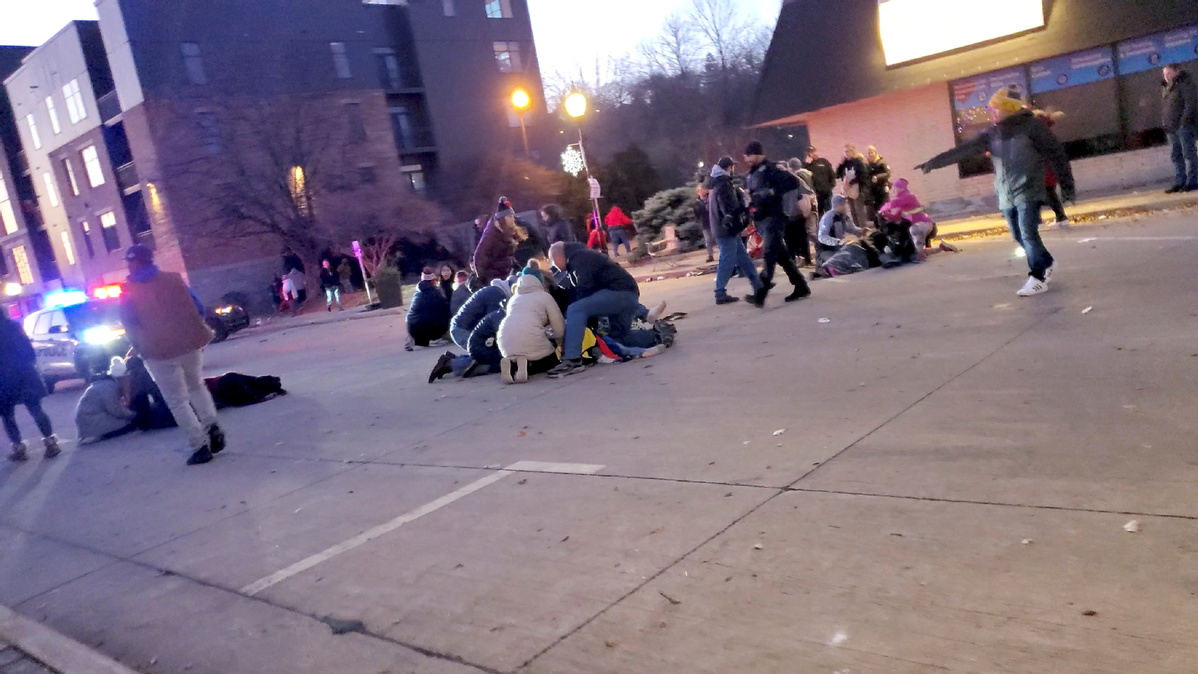 CHICAGO - A 39-year-old man in Milwaukee, a city in US state of Wisconsin, faces five counts of first-degree intentional murder charges after driving into a holiday parade held in Waukesha of Wisconsin on Sunday evening, which killed five people and injured over 40 others.
The five killed aged from 52 to 81, and there are 18 children, aged from 3 to 16, among those injured, said Waukesha Police Chief Dan Thompson at a press conference held Monday afternoon.
Of the 18 children injured, 10 were in the intensive care units and six were in critical condition, the officer said.
The police said early stage of investigation provided no evidence of connection of the incident to terrorism.
Suspect Darrell Brooks has a significant criminal history. He had been free on a 1,000-U.S.-dollar bail in an earlier criminal case, in which he was accused of running over the mother of his child in the parking lot of a Milwaukee gas station.