UK economic bounce-back to weaken, analysts say
By EARLE GALE in London | China Daily | Updated: 2021-11-23 07:18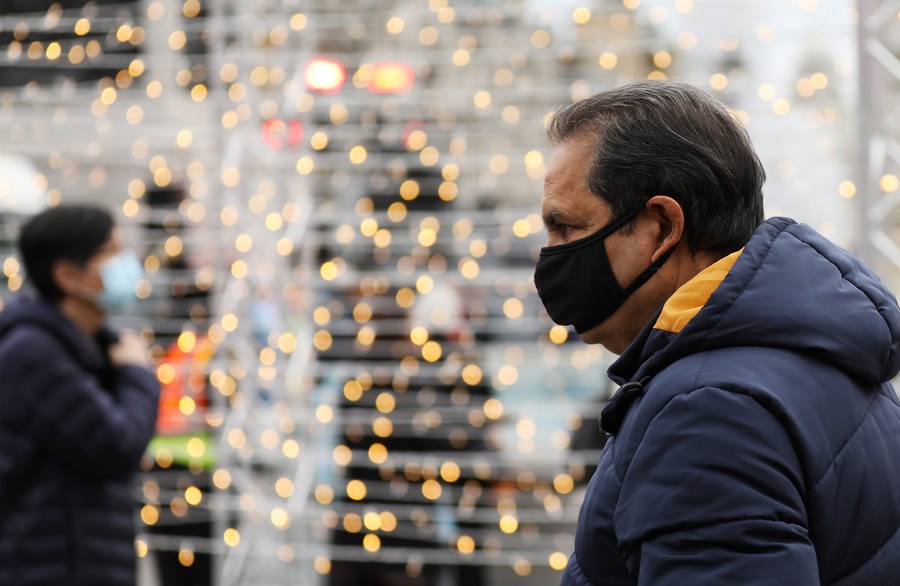 The United Kingdom's economic recovery from the coronavirus pandemic slowed between July and September and is expected to be weaker than previously predicted in the coming months, largely because of supply-chain problems and higher energy costs.
Official figures from the Office for National Statistics, or ONS, show consumer spending increased as the UK emerged from pandemic-battling lockdowns, but other sectors of the economy shrank disappointingly.
Overall, growth during the three-month period stood at 1.3 percent, which was well down on the 5.5 percent recorded between April and June. The slowdown leaves the UK economy 2.1 percent smaller today than in the final quarter of 2019.
Grant Fitzner, chief economist at the ONS, told the BBC the service-sector growth was largely down to a tax holiday for property purchases.
"However, these were partially offset by falls in both the manufacture and sale of cars," he said.
The Guardian newspaper reported on Monday that EY Item Club had used the results, and other data, to predict the "tougher" part of the UK's economic recovery is yet to happen.
EY said in its autumn forecasts there will be "higher and more sustained inflation" in the coming months, with rises in energy prices and supply chain disruption denting previous estimates.
EY said the UK's GDP could rise by 6.9 percent this year, instead of the 7.6 percent it had expected. GDP fell by almost 10 percent last year. And EY said GDP growth in 2022 could run at 5.6 percent, instead of the 6.5 percent it had previously predicted.
Martin Beck, chief economic adviser to EY Item Club, told The Guardian: "With the boost from reopening the economy now largely passed, the UK was always expected to enter a tougher phase of the recovery. …Although inflation looks like it'll peak higher-and stay higher for longer-than first anticipated, it doesn't look like this will tip into 'stagflation'; the combination of sluggish growth and persistent high inflation."
But EY did have some good news. It said unemployment will likely run at 4.3 percent in the final quarter, instead of the 5.1 percent it had previously predicted.
Sky News added on Monday that recent disappointing economic data and a lack of investment had led the head of the Confederation of British Industry, or CBI, to say the British economy now feels second-rate.
Tony Danker said in a speech on Monday at the CBI's annual conference that the government must find ways to deliver economic growth to all parts of the nation. "I don't know a country in the world… where governments aren't active in economic geography," he said in an apparent swipe at London's decision to cancel part of a planned upgrade of railway lines in the North of England.