Tighter EU bank laws raise fears in London
By JULIAN SHEA in London | China Daily Global | Updated: 2021-11-23 09:07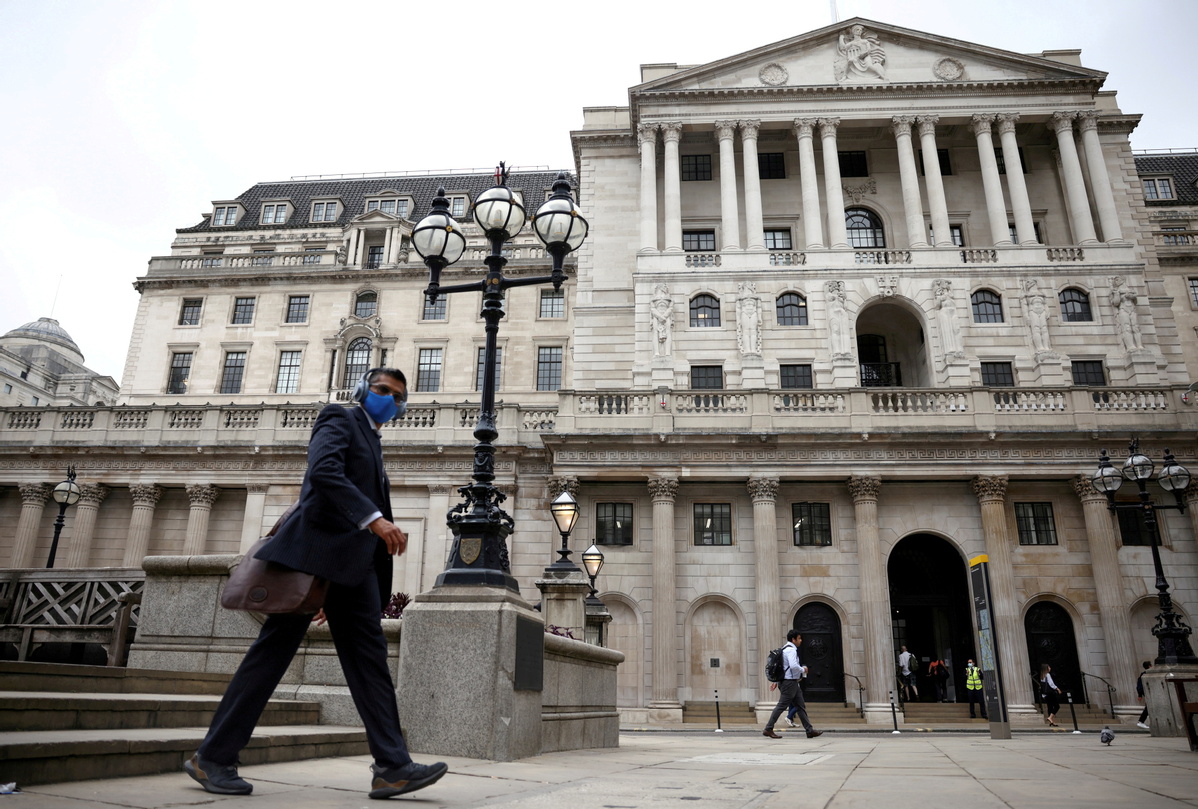 Britain's hopes of continuing to protect its financial services sector from the full impact of Brexit could be dealt a blow after reports that Brussels is drawing up plans to restrict national arrangements allowing financial institutions outside the European Union to sell their services in the bloc.
Future plans for financial services, which the BBC reported in February 2021 account for around 7 percent of the United Kingdom's total income, were omitted from the Brexit agreement reached at the end of 2020, because of a lack of clarity over what alternative proposals the UK had in mind for how it would run things.
In an explanatory note published at the time, the European Commission said: "A series of further clarifications will be needed (from Britain), in particular regarding how the UK will diverge from EU frameworks after 31 December …for these reasons, the commission cannot finalize its assessment …and therefore will not take decisions at this point in time. The assessments will continue."
The Financial Times has reported that the Commission is drawing up something called a capital requirements directive, to give a legal basis to global bank capital standards, closing loopholes around what will be permitted by different national regulators.
Although the European Parliament and council would need to approve it, the prospect of such a tightening could be bad news for lenders based in London.
"The direction of travel since Brexit has clearly been that the European authorities are looking to get more hands-on supervision and financial services and banking activities inside the EU," Peter Bevan, a lawyer at Linklaters, told the FT. "There's obviously been an increasing skepticism about services that are provided from the UK."
The plan aims to tighten up the requirement that if non-EU banks wish to do business in the bloc, they should have a branch or legal entity in that member state, not take advantage of other national arrangements to work from outside it.
The European Central Bank, or ECB, is believed to have grown uneasy at the frequency with which national arrangements have been used to conduct cross-border business post-Brexit, with many banks still using London as a staging post to do their business, despite it no longer being within the EU.
In September, senior ECB official Edouard Fernandez-Bollo warned that such arrangements should not be used "as a means to carry out large volumes of activities in the EU in a business-as-usual environment".
The suggestion has not been greeted with huge enthusiasm across Europe, with some banks saying it seemed to have been made without consultation or proper impact assessment, and it has been suggested that such sweeping changes could end up limiting companies' business options, in turn reducing the amount of business they would do.