Russia dismisses claims of Ukraine invasion plan
By REN QI in Moscow | CHINA DAILY | Updated: 2021-11-24 06:58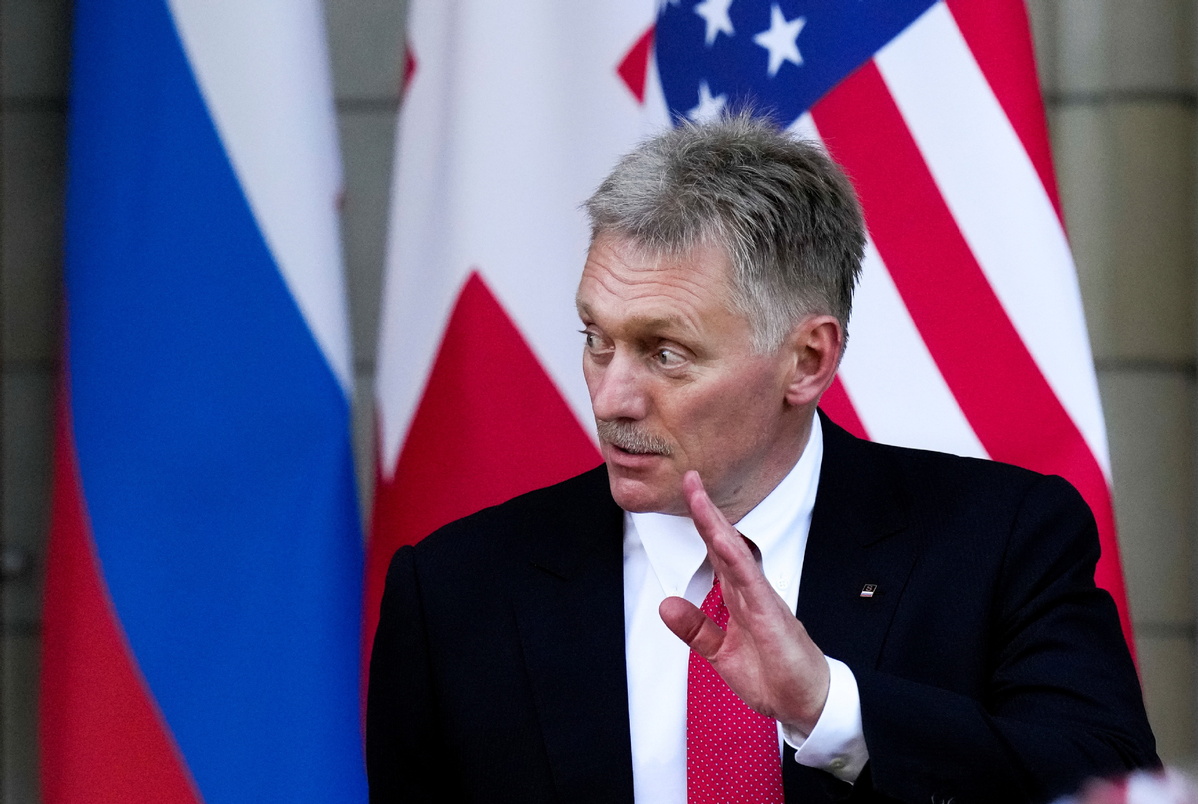 Russia's foreign intelligence agency on Monday dismissed the talk in Western capitals that the country may be preparing to invade Ukraine, with a rare statement from the agency coming on the heels of a report that the US is planning to send weapons to Kiev.
"The Americans are painting a frightening picture of hordes of Russian tanks that will start to crush Ukrainian cities, saying they have some 'reliable information' of such Russian intentions," said Russia's Foreign Intelligence Service, or SVR.
The agency said the US is sending its allies "absolutely false information on the concentration of forces on the territory of our country for the military invasion of Ukraine".
Western countries have this month raised alarm over reported Russian military activity near Ukraine, with the US saying it has "real concerns" over what it called "unusual activity".
According to a report by Bloomberg on Monday, the US has warned European allies that Russia is readying for a possible invasion of Ukraine "on a scale far greater than seven years ago".
US intelligence shared with some NATO members reportedly expresses "high confidence" that "Russia could invade Ukraine from annexed Crimea", the western Russian border and Belarus as soon as next year, Bloomberg reported.
France and Germany had accused Moscow last week of breaking diplomatic rules by publishing confidential correspondence over the planning of peace talks.
Kiev and its Western allies accuse Russia of sending troops and arms across the border to support the separatists-claims Moscow denies.
Russian President Vladimir Putin responded that the West was "escalating" the Ukraine conflict by holding drills in the Black Sea. He also said the US flew bombers near Russia's borders.
'Information campaign'
In response to the reports, the SVR said "US bureaucrats are scaring the global community" with the allegations.
The Kremlin also on Monday said the movement of Russian soldiers and military equipment within the country's borders posed no threat to any other nation.
Kremlin press secretary Dmitry Peskov said recent reports in a number of Western media outlets that a conflict could be on the cards were part of a "targeted information campaign".
Worse still, Peskov claimed, the reports could be "camouflage" intended to cover up Kiev's own "hostile intentions".
Earlier, the CNN network reported that the US administration "is weighing sending military advisers and new equipment including weaponry to Ukraine" amid reports of Russia's alleged military buildup on the border.
The network, citing sources, said: "The package could include new Javelin anti-tank and anti-armor missiles as well as mortars."
White House Press Secretary Jen Psaki declined at a briefing to comment on the reports about Washington's plans to send additional weapons to Ukraine.