Policy Digest
By ZHANG YUNBI | CHINA DAILY | Updated: 2021-11-24 09:02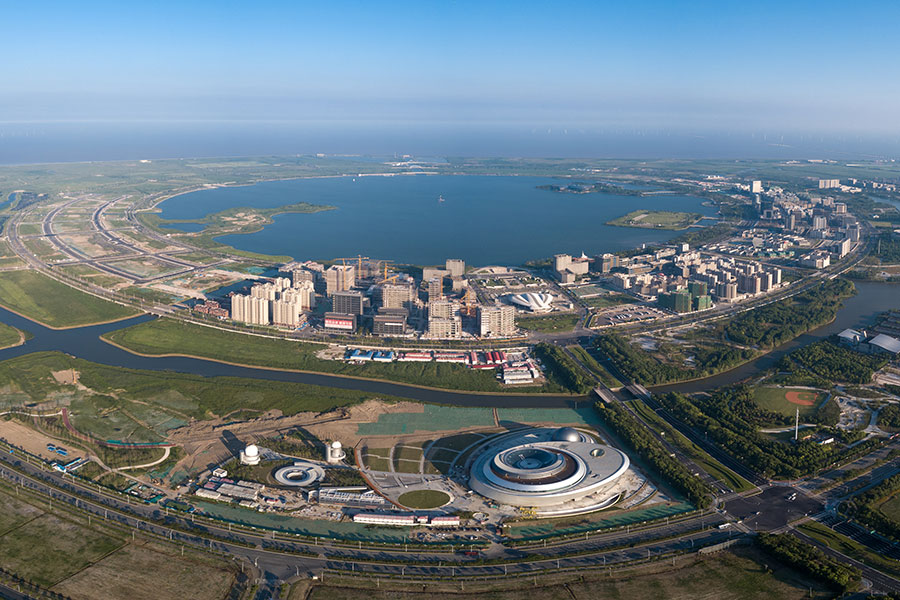 Pilot area to facilitate coastal shipping
The Lingang Special Area, a new expansion project tied to the China (Shanghai) Pilot Free Trade Zone, is in the spotlight as it is poised to become the first pilot area for new coastal shipping policies.
According to current regulations, foreign operators are not allowed to engage in domestic shipping business between Chinese ports.
Under the new pilot policy, which was requested by Shanghai and approved by the State Council, China's Cabinet, foreign vessels will be permitted to participate in shipping foreign trade containers between designated coastal ports.
Eligible ships must be wholly owned or controlled either by overseas shipping companies or by the Hong Kong and Macao special administrative regions, according to an official reply to the request, which was issued by the State Council on Thursday.
To begin with, vessels will operate between Lingang and the ports of Tianjin, Dalian in Liaoning province, as well as Qingdao Port in Shandong province.
In support of the pilot measure, the State Council has granted Lingang temporary exemptions from national regulations on international marine transport and the administration of domestic waterway transport.
The exemptions took effect on Thursday and will run through Dec 31, 2024.
Lingang is located in the southeast of Shanghai. With Pudong International Airport to its north and Yangshan International Hub Port to its south, it is a convenient transportation hub with links to sea lanes, airline facilities, railways, highways and rivers.
Its establishment is "an important measure that highlights China's adherence to comprehensive opening-up efforts as it takes the initiative to lead the healthy development of economic globalization in the new era", according to Lingang's managing authorities.
It aims to be one of the most competitive free trade areas in the world, and it is committed to the facilitation of investment and operation for overseas companies, the free import and export of goods, the convenient flow of funds, open transportation, the independent work of personnel and the fast interconnection of information, authorities said.
Ministry urges rural areas to diversify industries
The Ministry of Agriculture and Rural Areas recently issued a guideline on the diversification of rural industries in an effort to promote high-quality development.
The document, released on Nov 18, highlights three priority areas: agricultural processing, leisure tourism and e-commerce.
According to official data, revenue from China's agricultural processing industry reached 23.2 trillion yuan ($3.6 trillion) last year. In particular, revenue from food processing hit 12 trillion yuan, accounting for more than 50 percent.
To strengthen the industry, the circular mandates the building of standardized raw material bases, establishing efficient processing systems and creating more well-known brands.
In terms of tourism, the ministry called for the protection of ecological resources and local culture, the incubation of innovative cultural products and the implementation of high-quality tourism projects for rural areas.
Efforts to build up a supply chain of agricultural products, establish systems for operation and customer service and strengthen the quality supervision of agricultural products will be made to shore up rural e-commerce.
The goal is to significantly enhance the supply capacity of high-quality, green agricultural products, create a more beautiful environment and introduce better traditional cultural products by 2025.
The document estimated that by 2025, "rural areas across the country will have entertained 4 billion tourists for leisure and travel, registering total annual business income of 1.2 trillion yuan".