New species thrive in Guangdong, an oasis in desert belt
By ZHENG CAIXIONG in Guangzhou | chinadaily.com.cn | Updated: 2021-11-24 17:29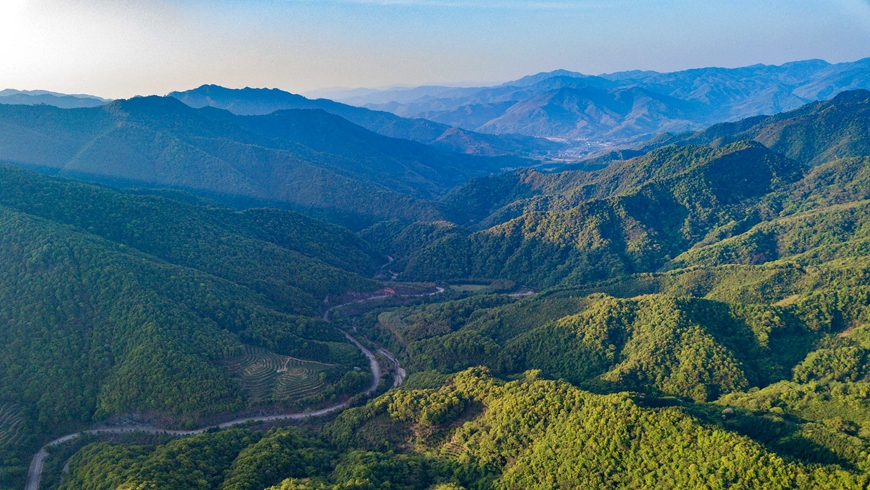 Fifty new species of animals and plants have been found in the nature reserves of Guangdong province since 2019, highlighting the year-by-year improvements in the province's natural environment and the success of its nature reserve system.

Researcher Li Yide of the Chinese Academy of Forestry's Research Institute of Tropical Forestry, said some of the newly discovered species in the reserves require extremely refined environmental conditions to survive.
"The discovery of the new species demonstrates that Guangdong has made remarkable achievements in the construction of nature reserves, and the typical natural ecosystems and biodiversity in the province have been effectively protected," Li said.
Li made his remarks at the opening ceremony of an event — "Crossing the Oasis on the Tropic of Cancer: Exploring the Secrets of Guangdong's Nature Reserves" — on Tuesday.
The event, which was held in Chebaling National Natural Reserve, located in Shixing county in northern Guangdong, aimed to promote and popularize science and raise people's awareness of ecological and environmental protection.
The Tropic of Cancer, one of Earth's five major mapped latitudes (transverse circles) approximately 23 degrees north latitude. Between this line and its southern counterpart, the Tropic of Capricorn, lies Earth's tropical climate zone.
Most areas near the Tropic of Cancer demarcation line are deserts. But Guangdong, which is affected by monsoons, has vast forests and has become a rare oasis in the desert belt.
In the oasis, Guangdong has established 1,362 nature reserves, with a total area of more than 2.9 million hectares, or more than 16 percent of the province's area.
Currently, Guangdong has basically formed a network system of nature reserves, with national nature reserves as the core, provincial nature reserves as the backbone and municipal and county-level nature reserves as supplements, effectively protecting the typical natural ecosystem and biodiversity.
Wu Zhihong, director of the administrative bureau of the Chebaling reserve, said forest coverage has increased from 65 percent to 96 percent over four decades and has played a role in protecting local species of animals and plants.