High-quality development tops agenda
By LI XIANG | China Daily | Updated: 2021-11-25 07:25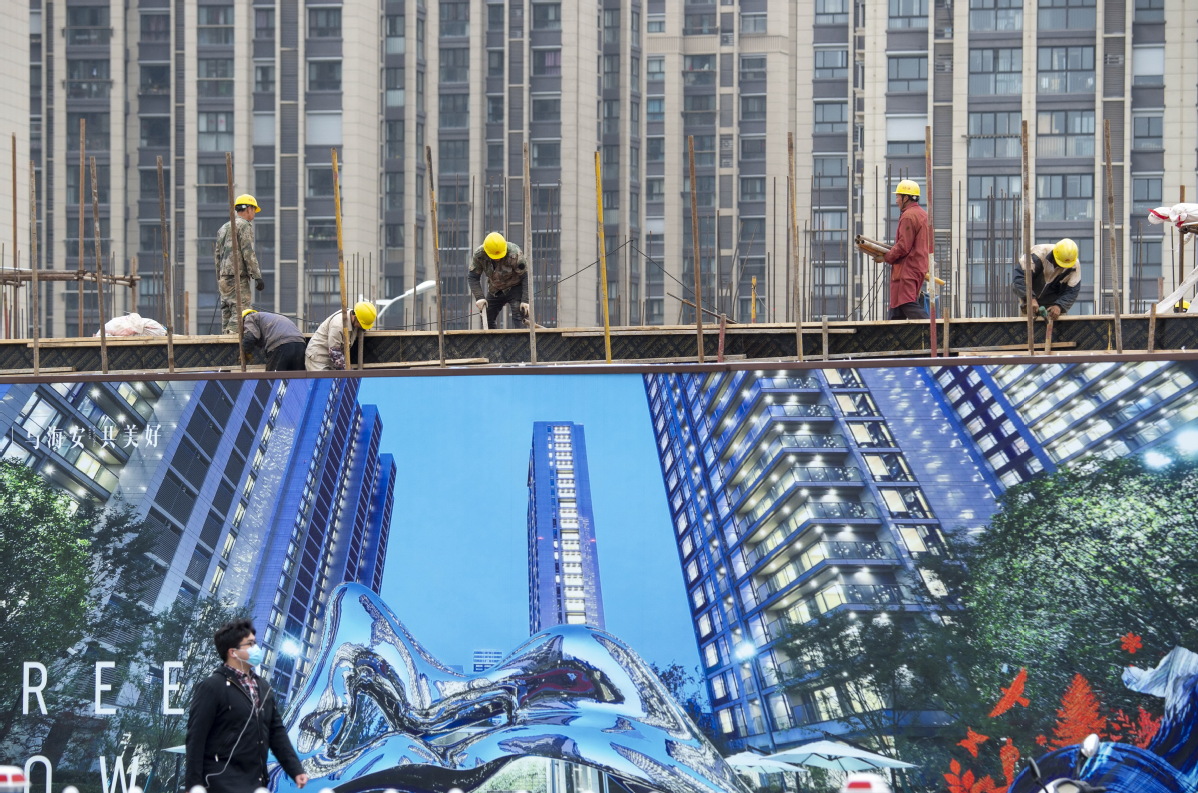 Growth should be innovation driven, balanced, green, open and inclusive
The focus for China's top policymakers will be pushing high-quality development and deepening structural reforms while preventing substantial deceleration of GDP growth and addressing risks in the financial and property sectors, analysts said.
China must achieve high-quality development which is innovation driven, balanced, green, open and inclusive, and must carry out reforms in quality, efficiency and growth forces amid economic development, Vice-Premier Liu He said in an article published in People's Daily on Wednesday.
Liu emphasized that China's economic development is now facing multiple constraints and high-quality development is therefore crucial for China to achieve sustainable growth, promote common prosperity and build a modern socialist country.
Liu's comments were seen to send a signal that high-quality development will be the priority of the country's top policymakers for the foreseeable future even though the country may see slower GDP growth in the coming years.
The idea of pushing high-quality growth was also emphasized in the landmark resolution adopted at the Sixth Plenary Session of the 19th Central Committee of the Communist Party of China, which concluded on Nov 11.
Analysts said that China's policy focus will be sticking to the long-term goal of promoting high-quality development despite the economy facing rising downward pressure in the short term. Pushing high-quality development involves improving market efficiency, ensuring fair market competition and practices, and preventing major risks in the property and financial sectors, they said.
"Promoting high-quality development and common prosperity will be the underlining theme during China's development in the coming decades," said Xu Hongcai, deputy director of the China Association of Policy Science's economic policy committee.
"China will continue to make the pie bigger by increasing the efficiency of its market economy and the quality of its development. It seems like policymakers are determined that high-quality development is the most important task and key solution for many problems facing the country," Xu said.
Liu's article also gave some guidance on China's future policy direction as he said the country will "carry out infrastructure construction moderately ahead of time" as infrastructure investment remains a strong driver of economic growth. The vice-premier also said that China will stick to the idea that "houses are for living in and not for speculation", and the government will focus on stabilizing land prices, home prices and market expectations.
In addition, Liu said that in response to economic fluctuations, policymakers need to improve the cross-cyclical design and countercyclical adjustment of macroeconomic policies and strengthen management of expectations. Policymakers must also adhere to bottom-line thinking and focus on using high-quality development to fundamentally prevent and resolve various risks and achieve stable growth.
Some analysts said that China will maintain its policy stance of curbing property sector speculation, but policymakers are paying close attention to the spillover effect of policy tightening on overall economic growth.
The odds of a housing-driven financial crisis are low in China and policymakers have acted to deleverage the property sector and stave off risks of a disorderly correction down the road amid the slowdown of the property market, according to Goldman Sachs analysts.
China is likely to adopt more supportive and easing policies to shore up growth next year but the structural tightening over the property sector will likely stay, they said in a research on the outlook of the Chinese economy in 2022.
"We believe the Chinese economy is settling into a new regime where policymakers accept slower growth in the near term for a more resilient economy in the long run," they added.