Ministry lauds progress in securing compensation for environmental damages
By Hou Liqiang | chinadaily.com.cn | Updated: 2021-11-25 14:59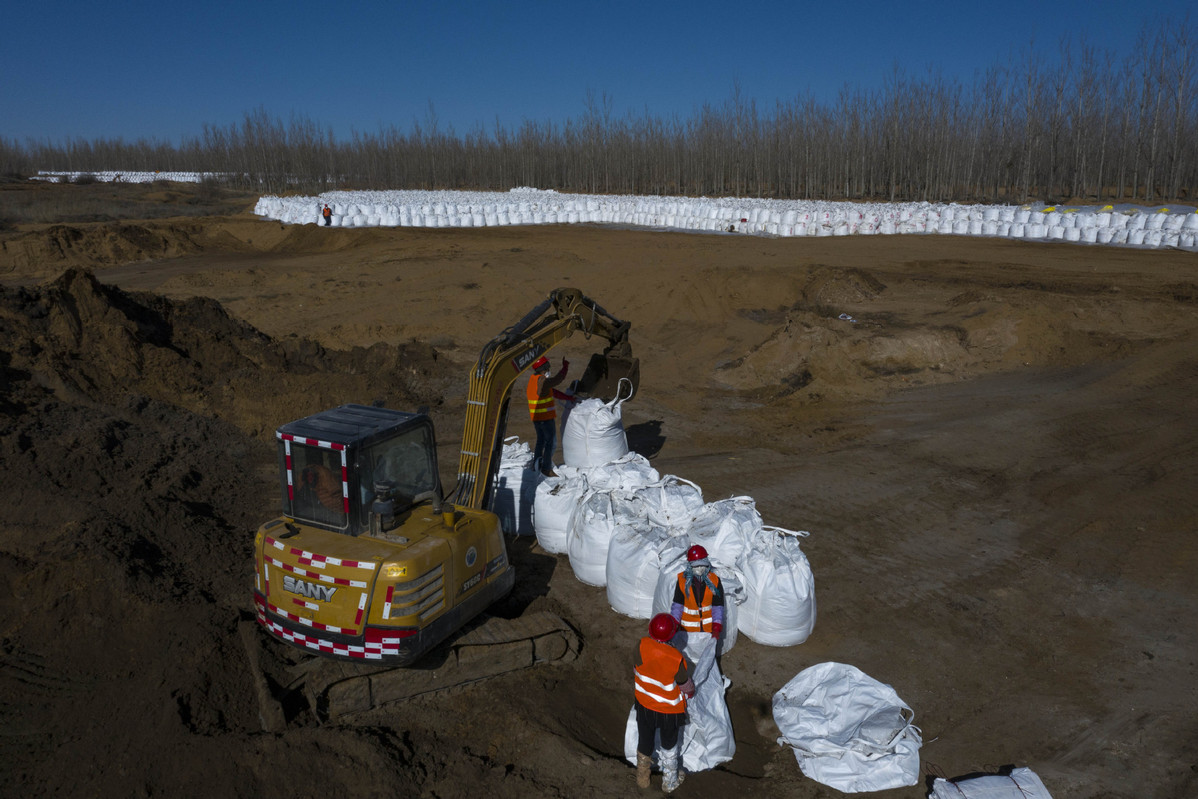 China has made marked progress in promoting a damage compensation mechanism for environmental conservation, a senior environmental official said.
As of this month, Chinese authorities have handled 7,600 such compensation cases. In total, over 9 billion yuan ($1.4 billion) of compensatory payment has been made, said Bie Tao, director general of law, regulation and standard, Ministry of Ecology and Environment, at a news conference on Thursday.
In one of the cases, for example, a paper company named Meili in Zhongwei, Ningxia Hui autonomous region, was asked to compensate about 200 million yuan for environmental damages it caused to Tengger Desert, the country's fourth-largest desert.
The company left over a large amount of thick, black pollutants in the desert when it abandoned its factory in the desert in 2015.
Most of the pollutants were dumped between August 2003 and June 2007. The liquid waste covered an area of about 120,000 square meters, resulting in damages to soil, groundwater and plants in 14 plots of land.
According to the ministry, most of the compensation will be used to remediate the damaged environment in the desert and conserve forest, it said.
"The system has promoted effective restoration of many areas with damaged environment," Bie said.
The country aims to establish an efficient, comprehensive damage compensation system to protect and improve the country's ecosystem by 2020, according to a document released by central authorities in 2017.
First piloted in seven provincial-level regions, including Jilin, Jiangsu and Shandong, the system has been expanded to all regions on the Chinese mainland since 2018.