US Federal Reserve sparks ire with Thanksgiving dinner data
Xinhua | Updated: 2021-11-25 15:39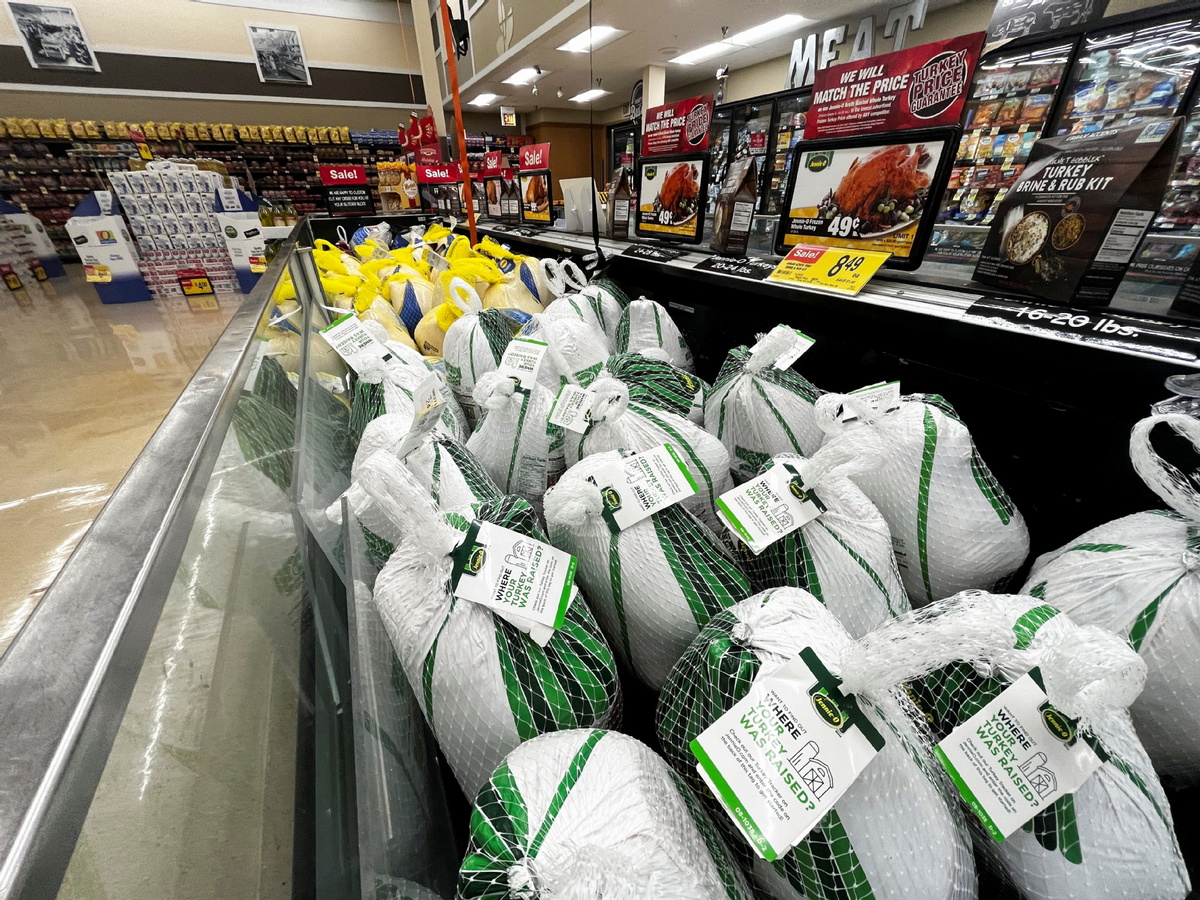 The St. Louis Federal Reserve has caused outrage by recommending Americans choose a cheaper "soybean-based dinner" for Thanksgiving amid soaring inflation rates, Russian broadcaster RT recently reported.
The reserve's FRED blog claims a soybean dinner would also provide "twice as much protein", but this is only if the calories equivalent to turkey were consumed.
"The plant-based meal would be almost three times larger by weight than the poultry-based meal and may either keep you at the dinner table longer or provide you with more leftovers," the post reads.
According to the Missouri-based federal bank's data, poultry's global price has averaged six times higher than soybeans since 1990.
Soybean is the main ingredient for tofu, which some vegans use to make tofurkey as a Thanksgiving replacement.
A poultry dinner will cost Americans over twice what a soy-based dinner would set them back.
The recommendation comes as industries are raising their prices as costs soar due to supply chain issues and worker shortages – a situation that has seen inflation rise to historic levels.
Many on social media were outraged at the idea Americans should have to skimp on Thanksgiving celebrations while they also face rising costs for gas and other supplies.
According to the American Farm Bureau, Thanksgiving dinners for Americans will cost an average of 14 percent more than last year. The group estimates a meal for 10 will cost an average of $53.31, a more than $6 increase from the estimated average in 2020.