Chinese artist sells painting to fund environmental causes
By BO LEUNG in London | China Daily Global | Updated: 2021-11-26 09:12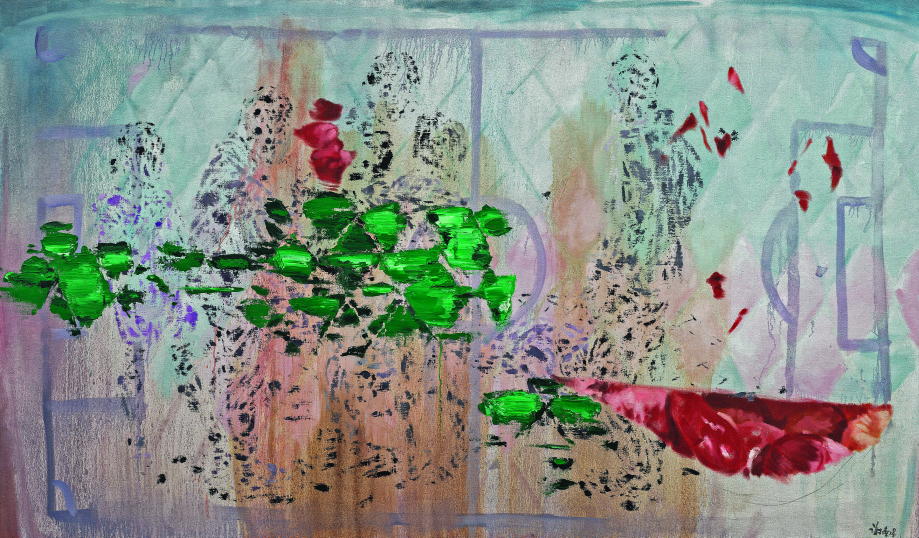 A work by Chinese artist Xie Nanxing will go on sale at Christie's Hong Kong next month, as he becomes the third artist to donate their work to raise funds for the fight against climate change.
The sale is part of the ongoing series, Artists for ClientEarth, a year-long collaboration between art industry lobbyists Gallery Climate Coalition, auction house Christie's and environmental charity ClientEarth.
Xie's painting, foradacasa #3, will be offered in the 20th/21st century evening sale in Hong Kong on Dec 1, with an estimate of 1.5 million Hong Kong dollars ($200,000).Founded in 2020, Gallery Climate Coalition, or GCC, is a non-prof-it organization and membership group founded by a group of gallerists and professionals working in the commercial arts sector, as an attempt to develop a meaningful and industry-specific response to the climate crisis.
Christie's became a member and patron of the GCC after making a pledge in March 2021 to be net-zero by 2030.
It is hoped the partnership with ClientEarth will move conversations forward and demonstrate that, while the commercial art world contributes to the climate crisis, it is also a prime potential source of positive and meaningful change.
The partnership aims to raise money, awareness and support from the art world through the initiative.
"My paintings do not engage directly with the climate crisis. That is not my role. But I do believe that art can only thrive together with people and nature," the artist said.
"ClientEarth use their knowledge and expertise to address climate change in a genuinely impactful way. I hope that my donation will not only raise funds for ClientEarth, but also greater awareness of the essential work they do."
Christie's described the work by Xie as a "reminiscent of Francis Picabia's transparencies or the layered use of raster dots in Sigmar Polke's later paintings".
The auction house added: "Nanxing's canvas prints represent a dramatic shift from his earlier practice and demonstrate the paradox of, on the one hand, his radical questioning of painting as a medium and, on the other, his ongoing commitment to the figurative tradition."
Cecily Brown's painting, There'll be bluebirds, was the first to go under the hammer under the initiative, fetching more than 3.5 million pounds ($4.66 million) in London in October, and in the New York sales, Rashid Johnson's Bruise Painting "Or Down You Fall "sold for $2.55 million.