Consumer charity warns about cost of living rise
By JULIAN SHEA in London | China Daily Global | Updated: 2021-11-26 09:39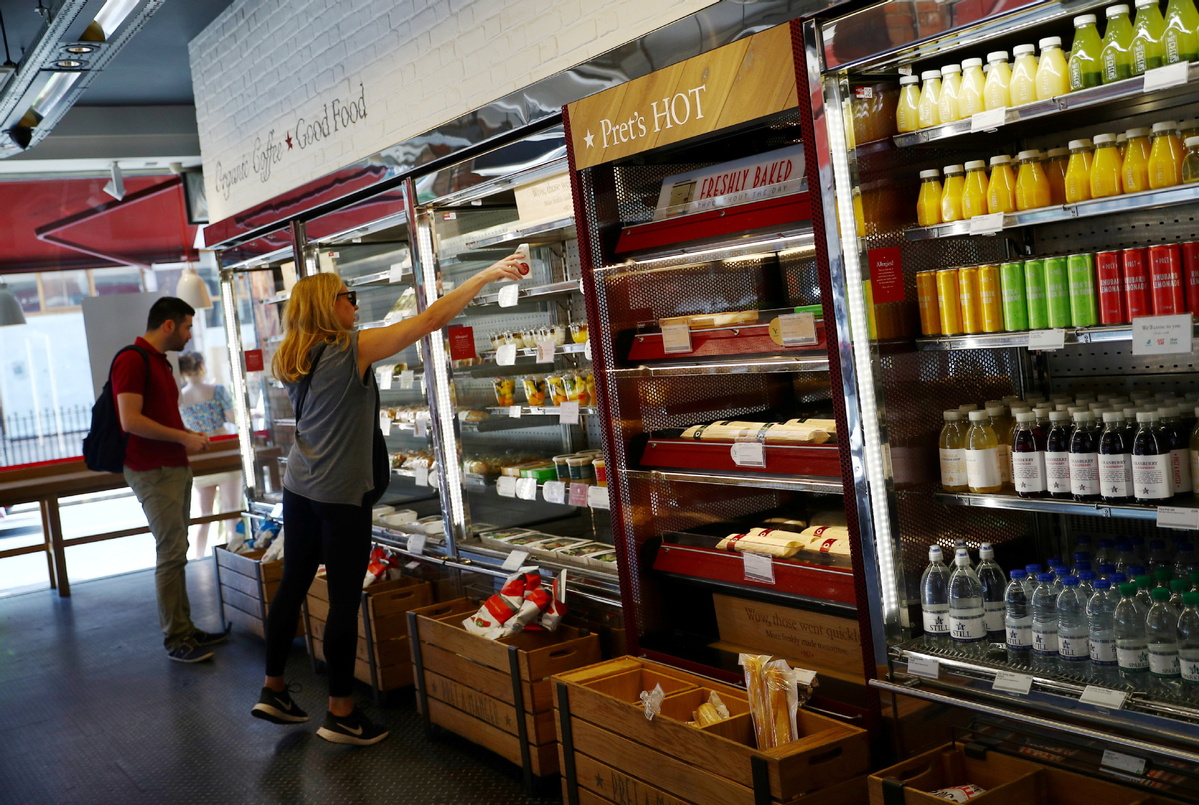 British consumer charity Citizens Advice has urged the government to intervene after a survey revealed that one in 10 families in the United Kingdom will struggle to cover basic food and heating bills this winter.
One in five of all adults said they had reduced their shopping or turned off the heating in a bid to save money, and one in 10 said it was likely they would have to resort to using food banks.
In recent months consumers have been hit by food shortages in shops caused by a weakening of the supply chain due to staffing issues, and fuel bills have risen sharply, at the same time as changes to universal credit payments for working claimants.
The government says the changes will benefit nearly two million working families, but critics say they will be of no benefit to many of the most vulnerable in society.
"The government has a crucial opportunity to intervene before things escalate even further," the Guardian newspaper quoted the organization's chief executive Clare Moriarty as saying. "We'd urge them to act now and increase benefits in line with inflation this December."
In a BBC interview in September, Prime Minister Boris Johnson rejected the idea people would face a difficult winter.
"I don't believe people will be short of food-and wages are actually rising," he said, adding that increasing energy prices were a "short-term" problem as a result "the global economy coming back to life" after the shutdown of the coronavirus pandemic.
These comments were in sharp contrast to those made by Business Secretary Kwasi Kwarteng in another BBC interview, just 24 hours earlier, in which he admitted "it could be a very difficult winter" for consumers.
Earlier this month, the chief executive of Citizens Advice Scotland, Derek Mitchell warned that an increase in people approaching the organization for advice about crisis grants was ominous for the winter ahead.
"Even a small increase in demand for advice around crisis grants should be a cause for concern, but these significant increases August to September for both online advice and bespoke advice … is a real worry," he said. "It's clear that people are facing a challenging winter.
"Policy makers should also reflect on these figures-increasing cases of people facing financial crisis before support was reduced and bills increased should set alarm bells ringing."
A government spokesperson said: "We are committed to supporting people on low incomes and the changes we have made to universal credit will see nearly 2 million of the lowest paid better off by around one thousand pounds ($1331) a year.
"The most vulnerable, including those who can't work, can get additional help with essential costs available through our new 500 million pound support fund."