Washington's chip hegemony pursuit poses dire threat to global industry
By Zhang Xin | Xinhua | Updated: 2021-11-29 09:05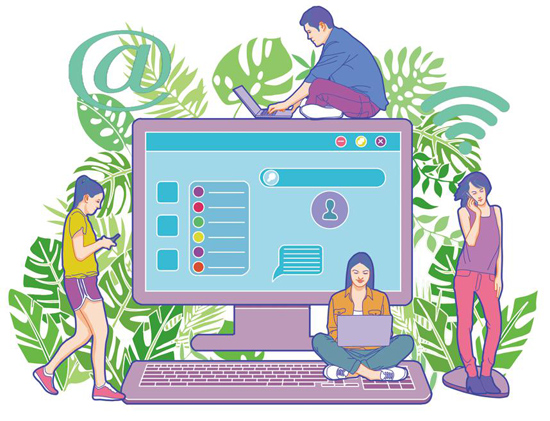 By coercing foreign chipmakers to surrender their crucial business data, Washington has once again shown the world that the "America first" doctrine is still at the core of the country's decision-making, and that Washington is willing to do anything to rule the world supreme.
In September, the United States sent a seemingly voluntary request to get data from leading semiconductor chip manufacturers across the world in the name of boosting the transparency of global supply chains and identify the bottlenecks. However, US Commerce Secretary Gina Raimondo also warned that the country would use compulsory measures if the targeted companies failed to hand over data within 45 days. Currently, more than 20 of them have complied.
It is not the first time Washington has abused its state power to bring a country or a company down to its knees, and certainly will not be the last time. Armed with all kinds of tools like long-arm jurisdiction, financial sanctions and diplomatic blackmail, the world's sole superpower has become increasingly arrogant and reckless as it strives to pursue global hegemony.
Washington's purpose in its latest high-handed data grab is clear: to control the global semiconductor supply chains, and maintain its edge in related sectors.
With detailed data on chip inventories, sales, orders as well as customers' information from those leading chipmakers, the United States can look at the global semiconductor industry in an almost God-like view. That also can lend the US companies a leverage over their contenders worldwide.
Washington's acts of banditry have already sparked serious concerns across the world, particularly among businesses in the global semiconductor industry.
Given that the US government has yet to reveal how it would use the data, targeted companies like Taiwan Semiconductor Manufacturing (TSMC), South Korean firms Samsung Electronics and SK Hynix all said they have excluded sensitive information or data on customers, citing confidential pacts signed between them and their customers.
"Many chipmakers have concerns about handing over sensitive data that, if leaked to outside parties, could disadvantage their company when negotiating contracts," Japanese media outlet Nikkei Asia said in an article on its website.
Japan was once a victim of similar US coercion. In the late 1980s, Washington saw Japan's booming semiconductor industry as a threat to the United States. It used a slew of measures including trade sanctions to hammer Japanese firms. In the end, Japan lost its semiconductor edge.
Such a US request also set a bad precedent and cast a shadow over the future of the industry.
The sensitive nature of the request "is sending a worrying signal to global semiconductor industry stakeholders, including to other governments that may have an interest in compelling companies to share similar data, perhaps for less worthy purposes," said the Washington-based Information Technology Industry Council ealier this month, whose members include Apple, Intel, Samsung and TSMC.
Moreover, the United States' self-serving request will further rattle the world's already-fragile semiconductor supply chain as Washington is acting aggressively to regain its dominance in the industry.
More than three decades ago, America's share of global chip production was 37 percent. Last year, the number went down to only 12 percent. Washington has become quite worried about the sharp decline.
The present semiconductor shortage, which rocked the US auto sector quite hard, has intensified Washington's urgency to reverse the downward trend. Washington has on the one hand lobbied or forced leading chipmakers to set up plants on US soil, for example SK Hynix and TSMC, and on the other hand blocked those companies' similar projects in China and blacklisted Chinese high-tech companies.
At a time when the global semiconductor shortage crisis is still festering, an ever overbearing United States will only make the crisis worse by obstructing international cooperation, and damaging mutual trust.
In an age of unstoppable economic globalization, cooperation is the only way for all countries to navigate today's challenges. If Washington really wants to tackle the industry bottlenecks as it has openly claimed, it should choose cooperation rather than coercion.