Visionox sharpens focus on cutting-edge display technology
By FAN FEIFEI | China Daily | Updated: 2021-11-30 08:55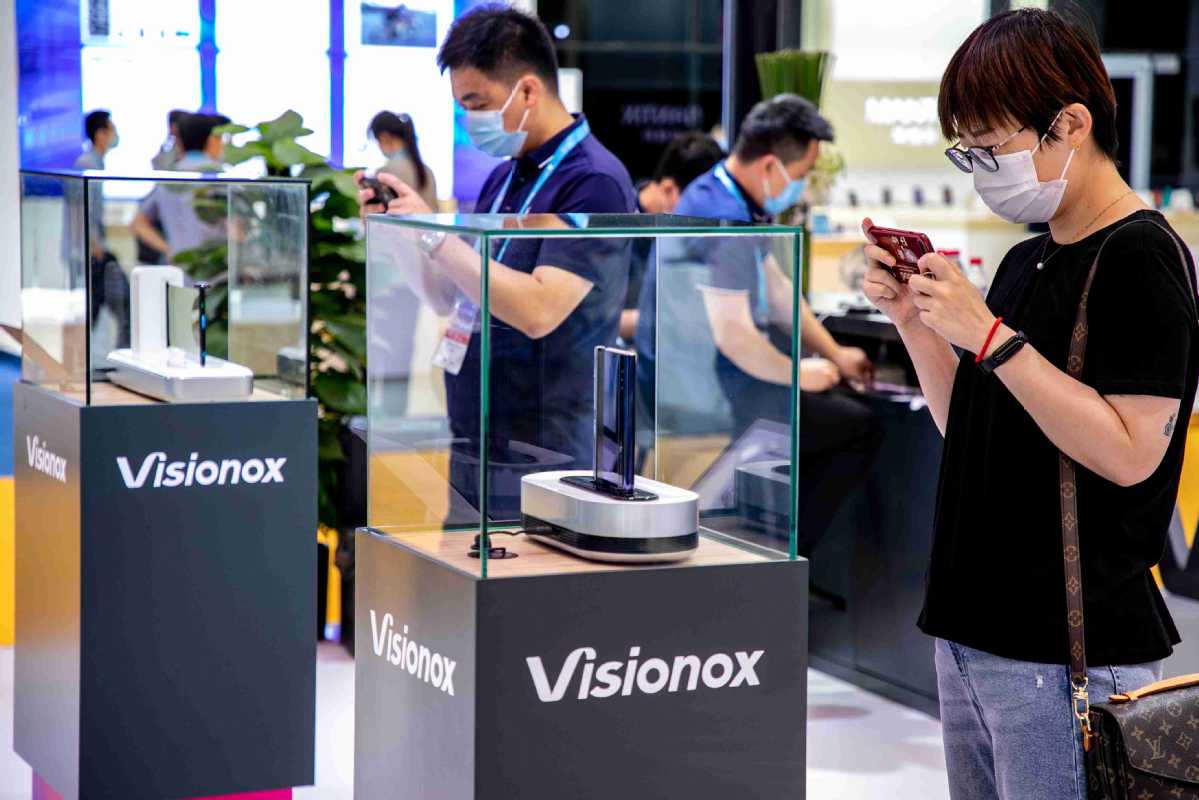 Chinese display panel supplier Visionox Technology Inc will continue to focus on cutting-edge active-matrix organic light-emitting diode, or AMOLED, technology, and launch medium-sized display products including tablets, laptops and vehicle-mounted screens, owing to surging demand for flexible displays.
Visionox is banking on the micro light-emitting diodes, and will expand its presence in high-end televisions, wearable devices, augmented reality and virtual reality display segments, according to the company.
"The AMOLED market will continue to grow, and the penetration rate of flexible display products is expected to rise," said Zhu Xiujian, general manager of Visionox's product engineering center, adding that the flexible and foldable screens will play a vital role in bolstering the growth of small and medium-sized smartphones.
Meanwhile, micro LED, as a new generation of semiconductor display technology, has huge market potential in ultra-large screens and wearable devices, due to its advantages such as high brightness, high contrast and low energy consumption, said Li Junfeng, director of the Visionox Innovation Research Center.
According to market research company Omdia, organic light-emitting diode (OLED) panel shipments for smartphones will reach 812 million units globally next year, an increase of 38.8 percent compared with the estimated 585 million units in 2021.
AMOLED displays, a type of more flexible OLED, will take up 45 percent of all smartphone displays in 2024, up from 27 percent in 2019, Omdia estimated.
Compared to traditional liquid crystal display, or LCD panels, AMOLED displays are more flexible with faster response times, high contrast and wide visual angles.
Chinese smartphone makers have increased the number of high-end smartphones integrating AMOLED panels, said Brian Huh, principal analyst of small and medium-sized displays at Omdia.
Founded in 2001, Visionox grew out of the OLED project team of Tsinghua University and has been in the sector for two decades.
The company's sixth-generation AMOLED display screen production line in Gu'an, Hebei province, launched operations in 2018. It can produce 30,000 glass substrates every month, and meet high-end, foldable screen demand for 90 million smartphones.
Its second flexible AMOLED production line in Hefei, Anhui province, achieved mass production in August. Visionox has provided AMOLED displays for smartphone makers, such as Honor, ZTE, Nubia and Motorola.
Sigmaintell Consulting, a Beijing-based market research firm, said Visionox shipped 6.3 million OLED panels in the third quarter, ranking second in the domestic market, while BOE Technology Group Co Ltd topped the list with its OLED shipments reaching 16 million panels.
Li Yaqin, general manager of Sigmaintell, said demand for flexible OLED panels used in foldable smartphones will continue to increase this year on the back of the commercial application of 5G technology. Li said panel makers need to improve their yield rate capacities and reduce production costs.
"The penetration rate of OLED in the mobile market is expected to reach 50 percent by 2024," Li said, adding that about 60 to 70 percent of sales revenue will be contributed by OLED by then.